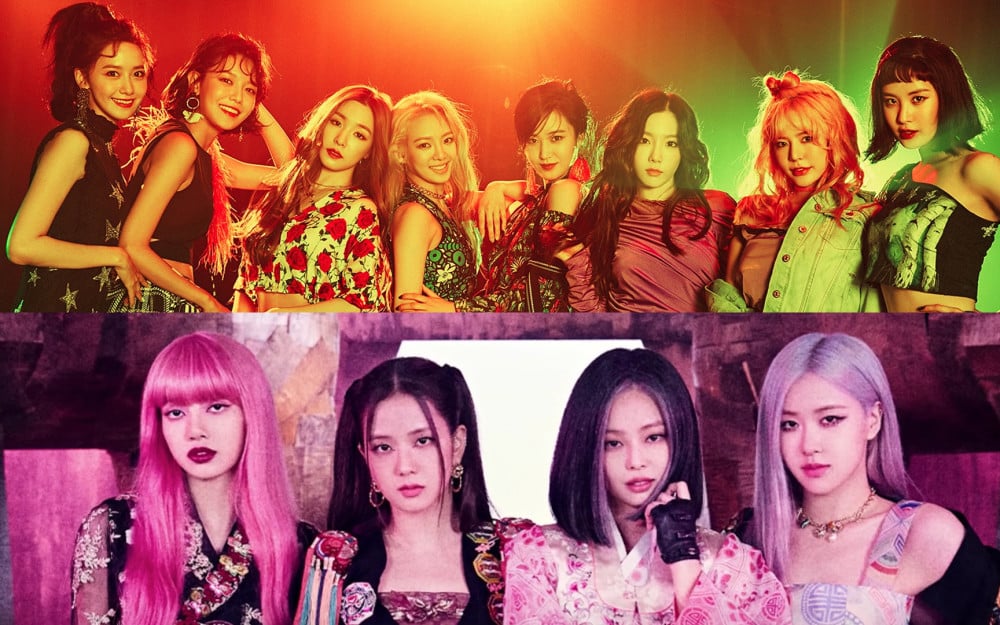 The comeback lineup for August is packed full of the most legendary girl groups as both Girls' Generation and BLACKPINK are to make a comeback next month.
On July 6, YG Entertainment confirmed that BLACKPINK will be making a comeback in August, and the girls are also planning a world tour following their comeback. Many fans were more than excited to hear the news of BLACKPINK's comeback as this will be their first comeback in nearly two years since their 1st full-length album 'The Album' back in 2020, along with the pre-release title track "How You Like That" and special collaboration track "Ice Cream."

With this news confirming BLACKPINK's comeback, many are expecting a fierce battle in the K-pop music industry as it has already been confirmed that the legendary girl group Girls' Generation will also be back in August in time for their 15th anniversary.

With the two biggest girl groups making a comeback, netizens are excited and are saying that the old generation legendary girl group will be battling it out with the new generation legendary girl group.
Netizens commented, "They are both legendary," "The battle will be fierce," "I'm so excited to see both groups make a comeback as a whole," "I'm really happy to see Girls' Generation promote together," "Wow, this is crazy comeback lineup," "What do I do, I was just listening to BLACKPINK songs and watched Soshi's variety show, so excited," "Finally! they are back!" "I think this is the craziest comeback lineup," "BLACKPINK comeback is so exciting!" and "This is so crazy."