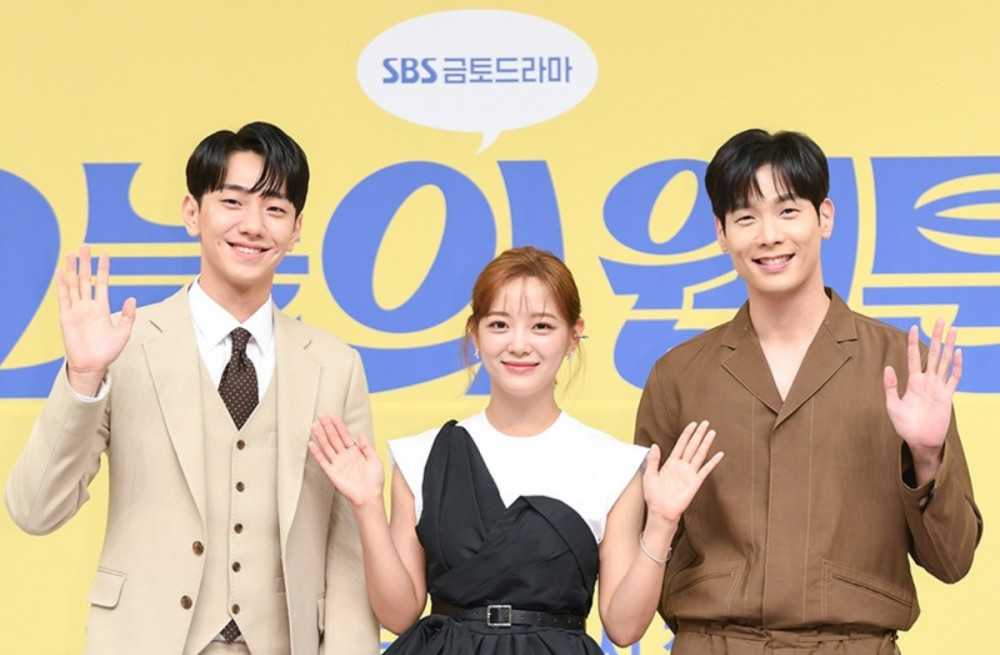 On July 26 KST, Kim Se Jung, Nam Yoon Soo, and Choi Daniel attended the press conference for the new SBS drama 'Today's Webtoon'. Kim Se Jung was seen with a bright smile as she perfectly pulled off a long black and white dress. Further, Nam Yoon Soo and Choi Daniel raised anticipation for their chemistry with Kim Se Jung with their individual charms.
Kim Se Jung plays the role of On Ma Eum, a new employee who joins the Neon Webtoon editorial department after giving up her dream of becoming an Olympic gold medalist. Kim Se Jung stated, "There are times when the energy of On Ma Eum is better than mine. That passion can at times be burdensome, but there are many instances when I gain strength from that passion."
Nam Yoon Soo plays the male lead role of Goo Jun Young, a new employee at the Neon Webtoon editorial department who has always set his mind on being the best, rather than trying his best. With an IQ of 150 and a life of only success, Goo Joon Young has stepped an elite path all his life. Nam Yoon Soo drew laughter when he stated, "I just loved the words of 'new employee' and 'elite'." He continued, "I have never tried portraying an elite character before. This is a character who is clumsy at times, and I also have those sides to myself so I wanted to try portraying [the character]."
Meanwhile, 'Today's Webtoon' will premiere on July 29 at 10PM KST.