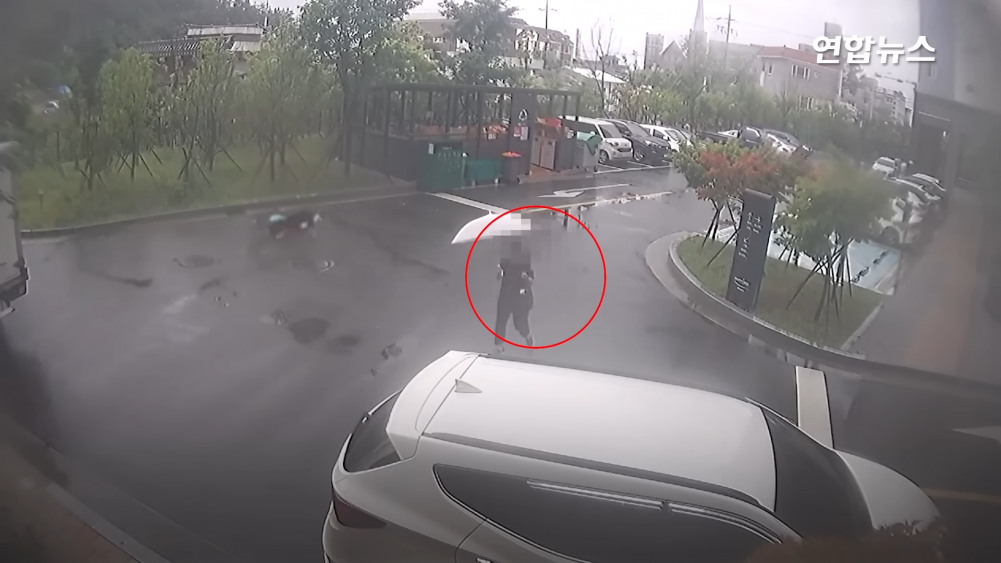 On July 15, it was reported that an 8 year-old-boy was attacked by a dog walking around an apartment complex without any accompaniment.
According to the Ulju Police Station in Ulsan, a dog walking around an apartment complex at 1:20 PM ran into an 8-year-old boy and began chasing after him. The boy fell while fleeing from the dog, and the dog attacked the boy for two minutes straight, biting him on his neck, arms, and legs. Fortunately, a delivery man saw the incident and threw a cart to drive away the dog.
The delivery man called the emergency number 119, and the boy was taken to a nearby hospital, where he was treated for severe cuts on his neck and limbs. The response team also captured the dog and handed it over to the Abandoned Dog Conservation Center. It has been confirmed that the dog is up for euthanization due to the severity of the child's injuries.
Additionally, the police found that the dog belonged to a man in his 70s who claimed the dog had gotten loose from his leash. The police have charged the man with negligence and are further investigating the incident.
When the surveillance of the incident was released, netizens were more enraged after finding out that a woman was passing by the child being attacked before the delivery man. In the surveillance camera, the woman is seen walking away from the attack to avoid the situation.
Netizens were further infuriated when it was revealed that the woman passing by did not call for help, nor did she call 112 (Police emergency) or 119 (Fire or Ambulance Emergency). In fact, it was the delivery man who called 119.
Many netizens expressed their anger saying, "I understand that she might have walked away from the dog attack because she might be scared of dogs, but it's so infuriating because she didn't even call out for help or call the police for help," "How does she just walk away from a child that is being horrendously attacked by the dog" "The owner of that dog is really careless but that woman is worse, she didn't even call out for help," "What the heck is wrong with that woman?" "She should have saved the child, hit the dog with her umbrella! but she just walked away," "She could have at least called the police or called out for help while she was walking away," "I usually don't want to know the information of people but I want to know who she is," "She's so bad," and "Wow, she didn't even call the police while walking away."