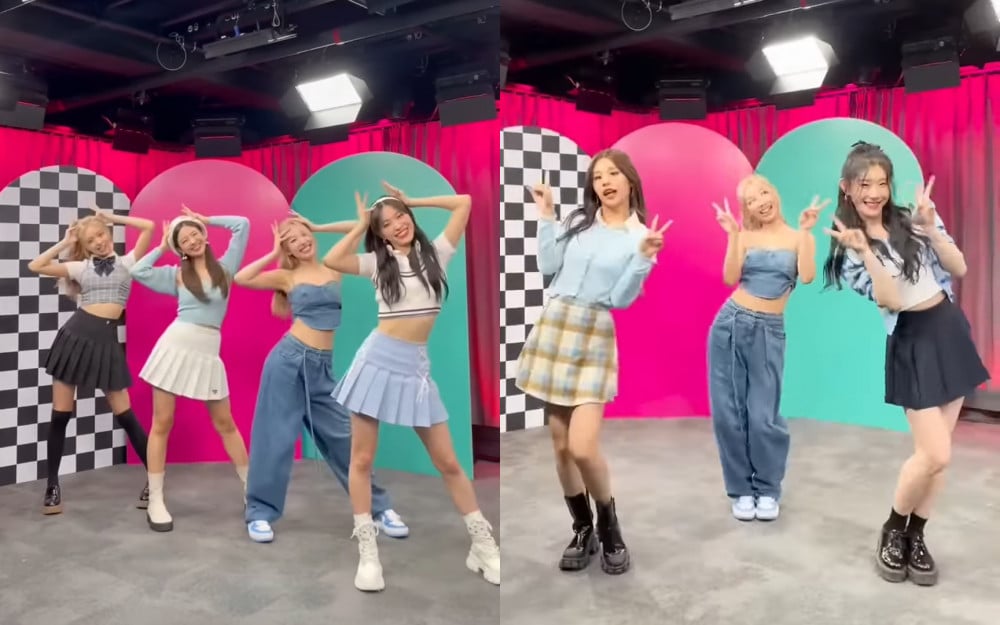 On July 15, ITZY successfully made a comeback with their new album, 'CHECKMATE,' and began promotions with the title track "SNEAKERS."
As soon as the girls made a comeback, they released the "SNEAKERS" challenge and showed off their dance skills with TWICE's Nayeon. Seeing from their outfits, it seems that Nayeon and the ITZY girls pre-recorded the challenge when they filmed Nayeon's "POP" challenge.
Netizens loved the new challenge and loved seeing Nayeon and ITZY dance together once again. Netizens commented, "I think their dance line is so pretty," "Nayeon is really good at dancing," "I really think Nayeon, Yeji, and Chaeryeong dance the prettiest," "I think JYP is good at producing girl groups," "Love seeing the two groups interact," and "All these girls are so good at dancing and they all look so pretty too."