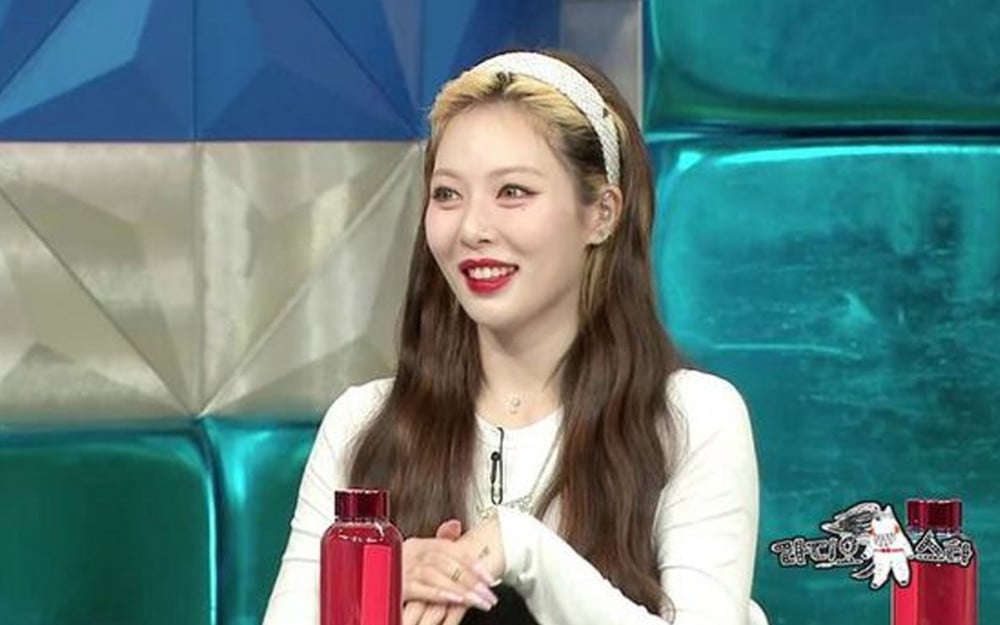 On the July 20 episode of MBC's 'Radio Star,' HyunA appeared as a special guest and talked about her adorable relationship with Dawn.
In the episode that aired on July 20, Kim Byung Ok, HyunA, Han Young, and Billlie's Tsuki appeared as special guests. On this day, HyunA shared she gets nervous when appearing on talk shows but was a bit more comfortable appearing on 'Radio Star' because her boyfriend Dawn had appeared a few times already and received much love.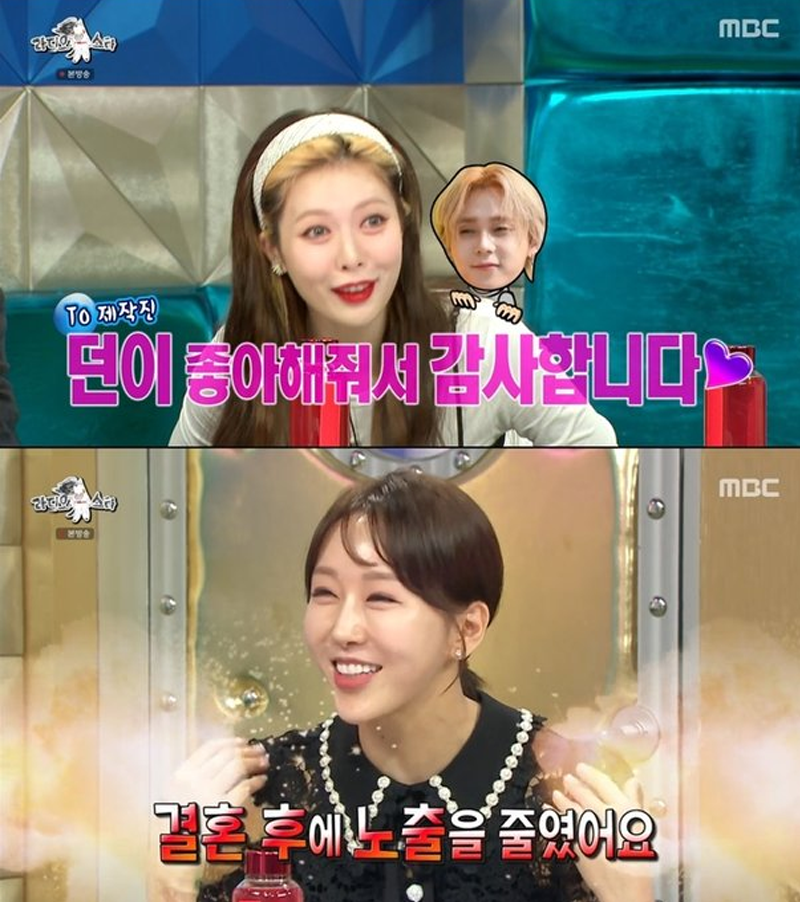 On this day, the MCs all praised Dawn, saying he is subtly funny, and HyunA agreed to say, "Dawn is funny. I think 'Radio Star' is where your natural personality comes out and people like that. And I'm thankful."
Additionally, the guests talked about various topics such as marriage and living with their spouses. Han Young brought up the topic as she had recently gotten married to trot singer Park Koon. Han Young shared, "There's a lot more to take care of now that I am married," and gave examples. She shared, "I'm usually very clean ut my husband tends to just hand his clothes he wore outside on the chairs when he comes back home saying he's going to wear them the next day."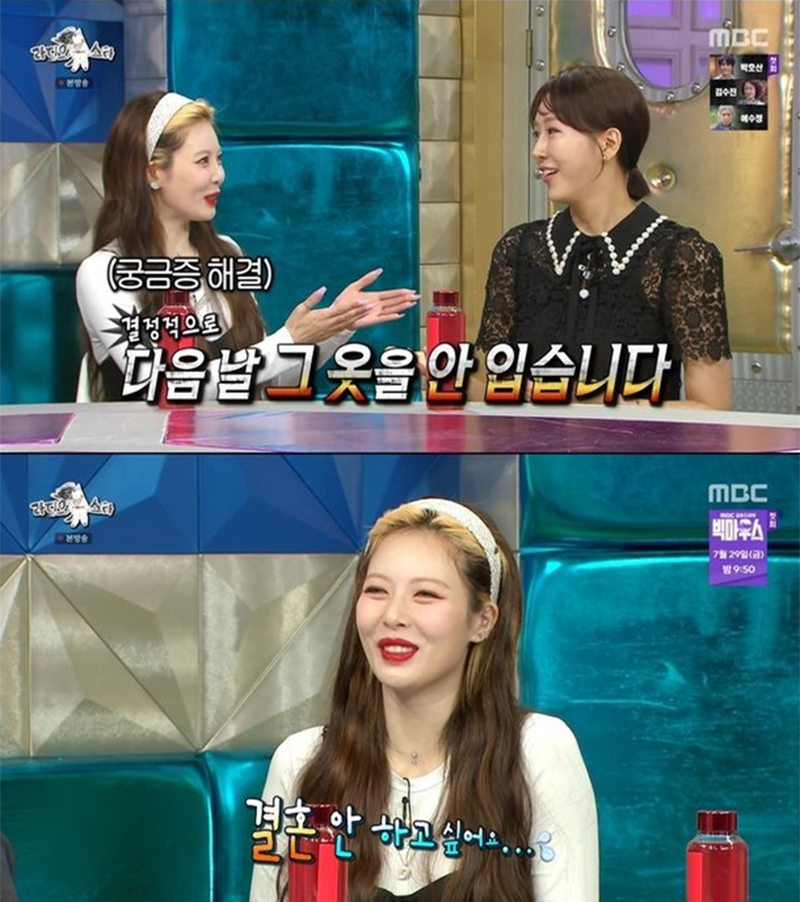 She continued to say, "He tells me to leave the socks too because they're clean. But then, the clothes bother me so I clean them." HyunA also agreed and shared, "Dawn is the same way. He says he's going to wear the clothes the next day and tells me not to put them out to wash, even his socks."
After the talk about marriage life, HyunA shared, "Dawn proposed to me a few months back but I feel like I don't want to get married. There seem to be a lot of things to take care of."