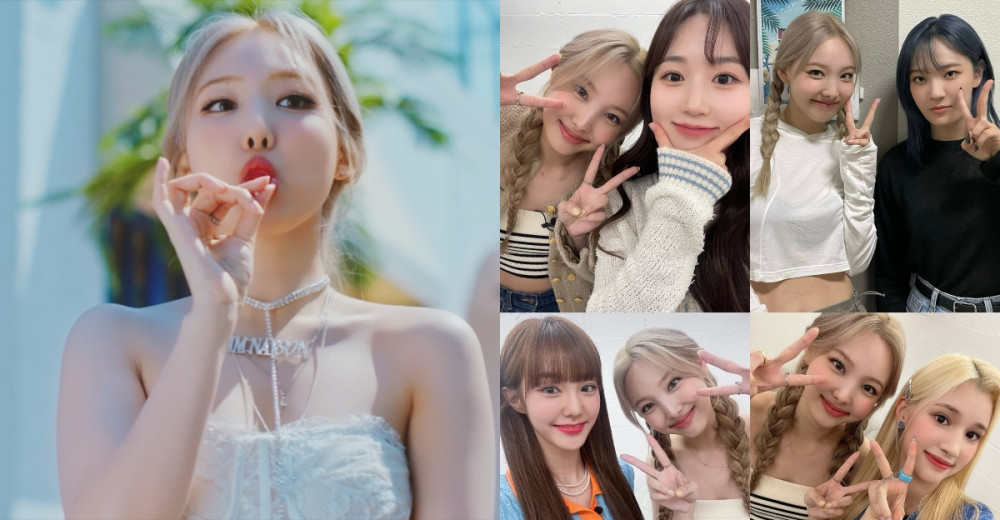 TWICE's Nayeon went on a 'selfie spree' with her hoobae idol singers.

On June 25, one netizen took to an online community forum and created a post titled, "The photos Nayeon took with her hoobaes". Here, the netizen included photos that TWICE member Nayeon had taken with NMIXX's Haewon, Billlie's Moon Sua, woo!ah!'s Nana, and Kep1er's Hueningbai. The netizen then wrote, "They mentioned they would like to perform together one day, but I became serious about it."
Check out some of Nayeon's selfies with her hoobaes below!
In response, some of the netizens' comments included:
"It's so nice to see that everyone, without anyone missing, uploaded it."

"Wow, Nayeon is really pretty."

"I can't believe it's already been 7 years TTT."

"They all have big eyes."

"So pretty."

"They're all so pretty."

"The face combination of [Nayeon] and Nana is so good."

"Why is Sua so stiff lolllll."

"So youthful."

"Nayeon, in the middle of hoobaes barely into their one year debut anniversary, is already into her 7th year...?"

"Everyone is so pretty."