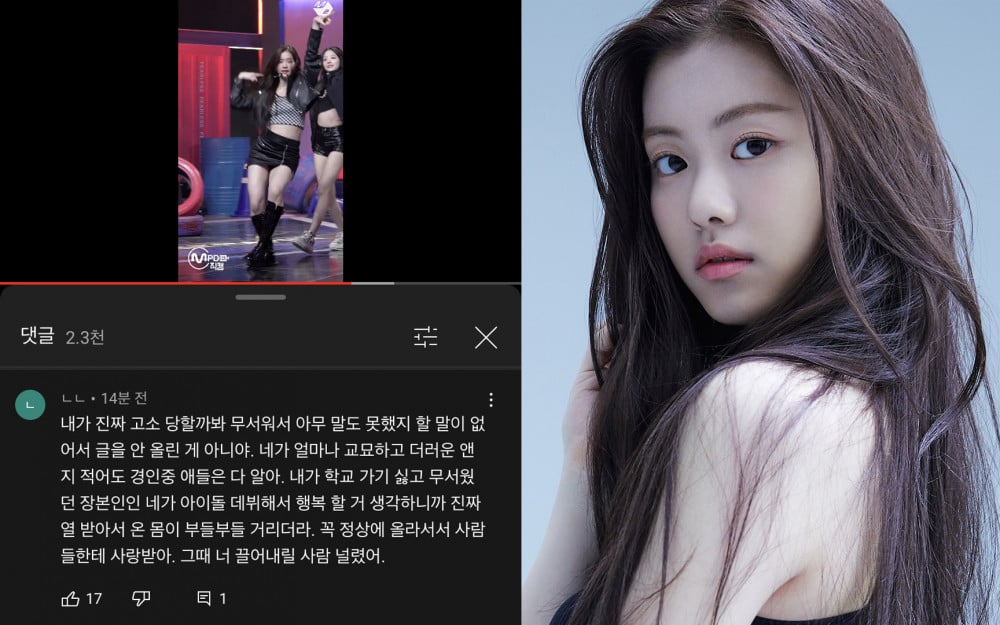 Ever since the announcement of LE SSERAFIM's debut, member Kim Garam has been at the center of controversy after being accused of being a school bully.
Already, there have been various online community posts claiming that Kim Garam has been a school bully and numerous items and photos showing alleged proof that the rookie idol was a school bully. Additionally, there have been claims that Kim Garam's friends have been harassing and threatening the victim after the claims that the idol is a bully have surfaced.
LE SSERAFIM's agency has continued to deny the allegations, and Kim Garam also stated that it is difficult to give any statements regarding the bullying controversy. But with more claims allegedly exposing the new idol, Source Music reportedly sued one of the netizens who raised school bullying allegations.

Nevertheless, the allegations have not stopped, and the alleged victim even left a comment on Kim Garam's fan cam video on YouTube.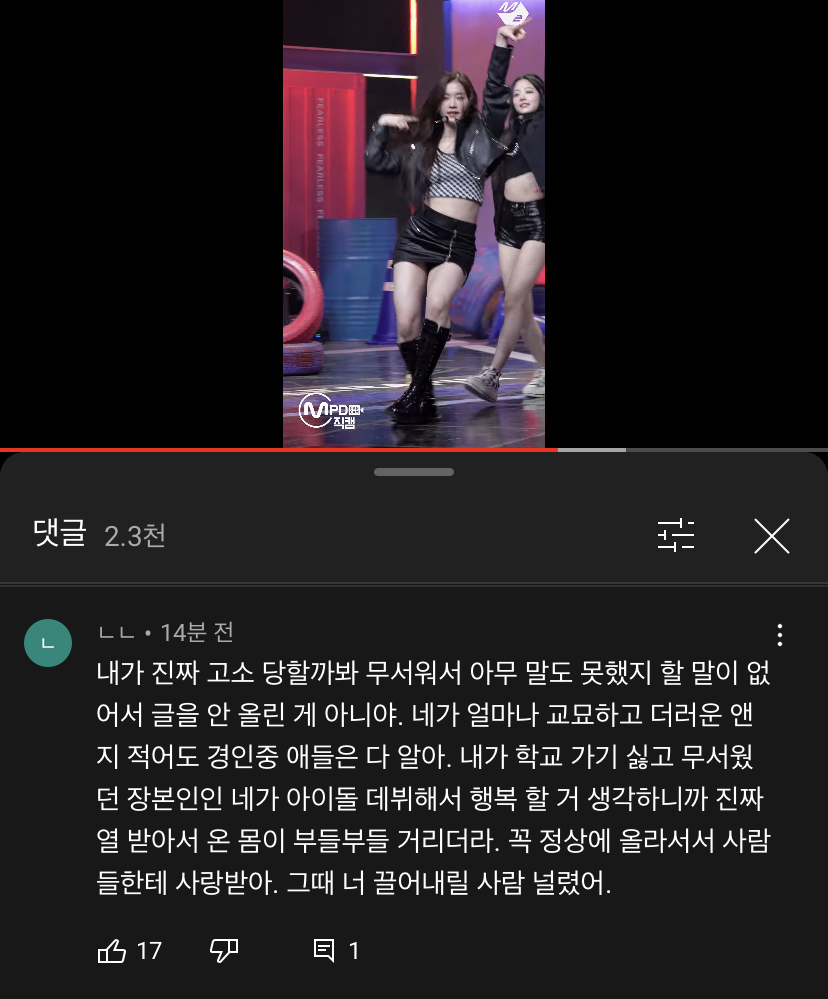 The victim wrote, "I didn't say anything because I was afraid of being sued. It's not that I didn't post because I didn't have anything to say. At least all of the Kyungin Middle School kids know how cleverly dirty you are. When I think about how happy you are after debuting as an idol - the one I was afraid of and the one who made me not want to go to school - I boil in anger and my whole body trembles. Be sure to climb to the top and be loved by people. There were plenty of people to take you down then."


This comment was shared on various online communities where netizens commented on their opinions. These netizens were divided as some were saying the alleged victims are not sharing clear evidence, but others were criticizing that Source Music and HYBE are brazen for continuing to support a school bully.
Netizens commented, "these netizens have no solid proof, they are just claiming with words," "What difference is this to a comment that I can write and just share a captured photo of?" "How do people know if these claims are exaggerated/ made up or not?" "They have no proof," and "anyone can write stuff like that. Explain the reason why that what they say is true."
On the other hand, netizens commented, "Garam needs to leave the group," "There are a lot of posts that show proof," "The important thing is not whether proof exists or not, but it's that if an actual victim exists, then you guys know how the victim would feel? They said she is the perpetrator," "I was a victim of school bullying too but I really can't breathe even when I think back at that time," "Those who are shielding her still, how much are you being paid?" "I really feel that school bullies need to be cut off at the bud," "The agency is so dumb keeping her," and "I think the right answer is to boycott the group."