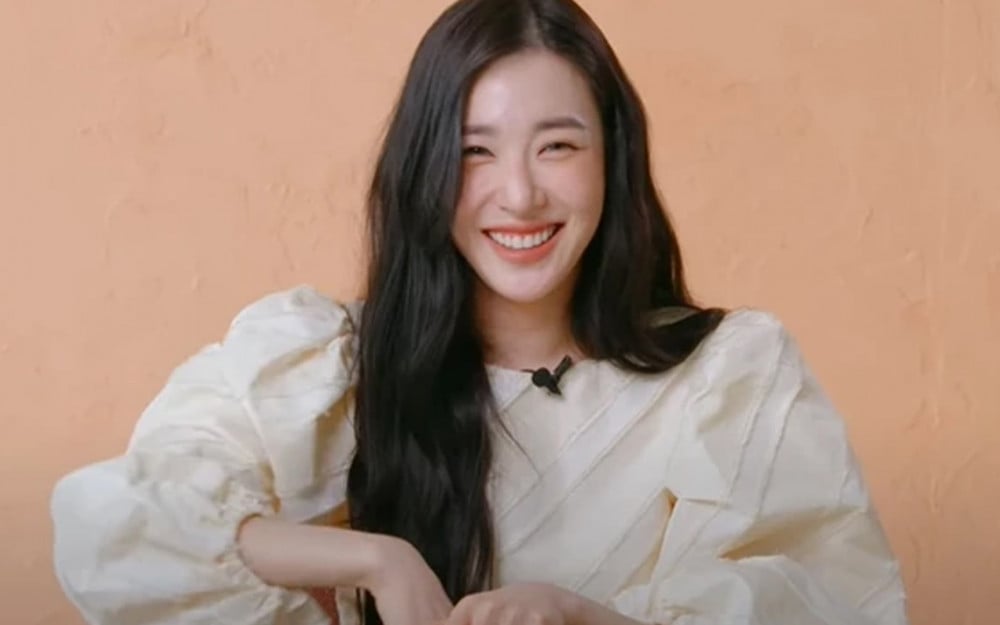 Girls' Generation member Tiffany Young named herself the most talkative member in the group chat room.

On April 6th, a video titled "Tiffany Young's Random Questions 10, What's her Fav Scent these days?" on the YouTube channel of fashion magazine Elle Korea.

In the video, Tiffany was seen answering some of the questions sent in by her fans.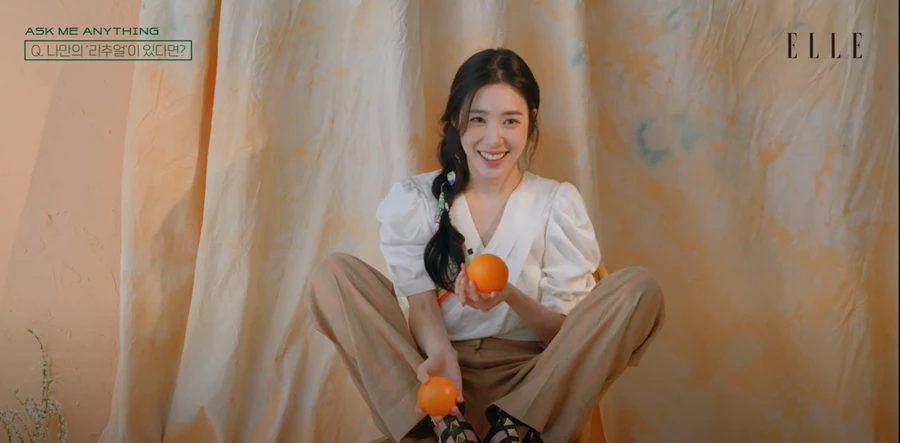 On this day, Tiffany answered the question, "What kind of topics do Girls' Generation members often talk about in the group chat? Who is the most talkative member and the least talkative member?" Tiffany replied, "It was Taeyeon's birthday recently so we congratulated her and it was festive in the chatroom. Our hottest topic would be that we send each other quizzes about like 'What color am I?' 'What kind of flower am I?' or 'What kind of animal am I?'" Tiffany shared that the members always want to know more about each other, so they continue to share these quizzes with one another.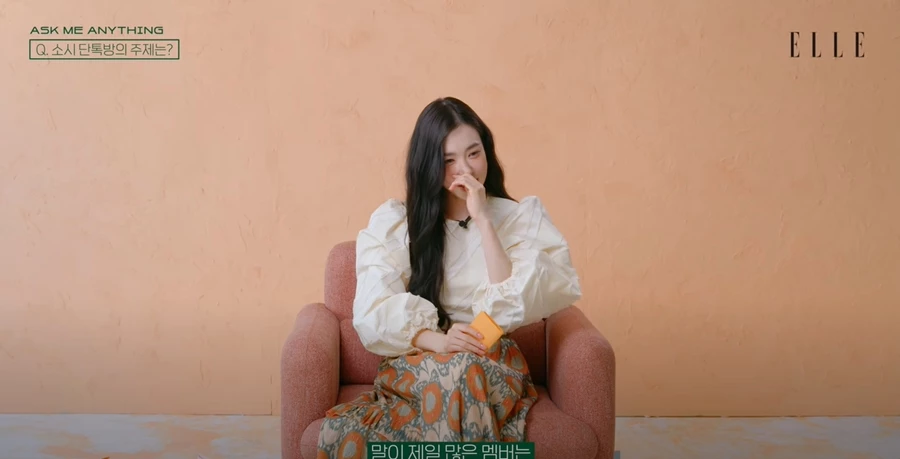 Also, regarding the member who talks the most, she said she is the one who talks the most and elaborated, "All of a sudden, I've noticed that I was like 'Happy Monday, Girls' Generation!' Last week's meeting was like this and that. And today, we need to follow up on this and that!" She added, "It's getting too much for me so I suggested that we change the person who leads every month. So, we are currently on rotation each month."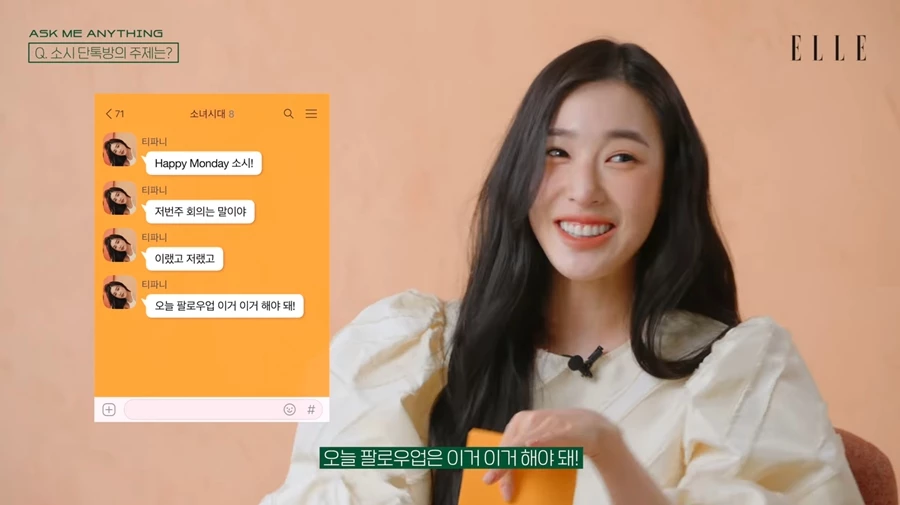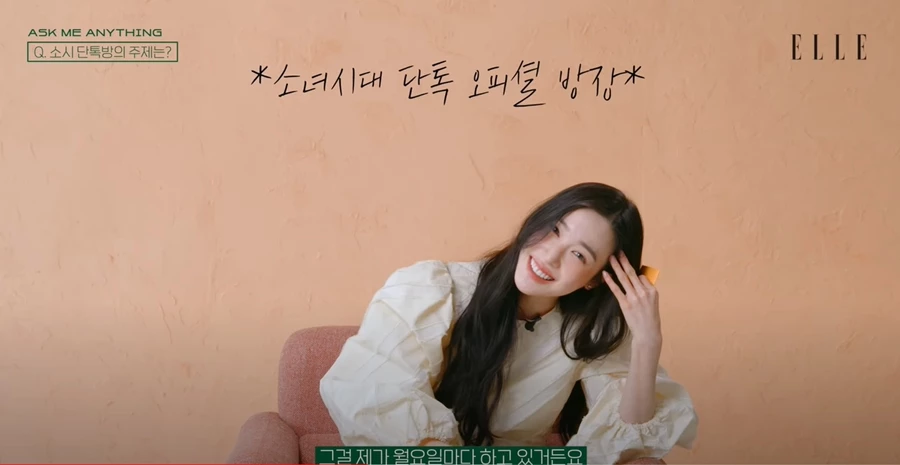 Tiffany then selected Hyoyeon as the member who talks the least. Tiffany explained, "She appears when she wants and doesn't appear when she doesn't want to." Tiffany then sent a short message to Hyoyeon saying, "Hyoyeon, don't mute our group chat. We're not that loud. Maybe like once a week!" making fans laugh.

On this day, Tiffany grabbed the attention when asked, "Do you have any plans for Girls' Generation's 15th anniversary?" and answered, "I need to confirm, but I have a plan."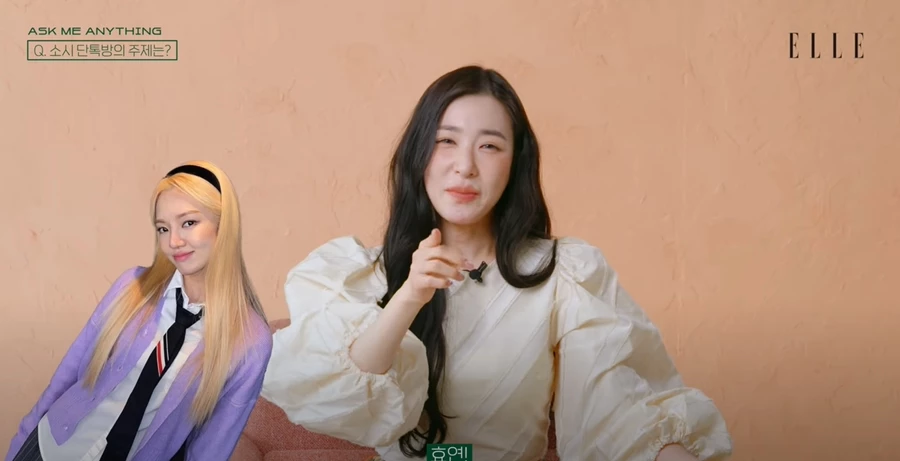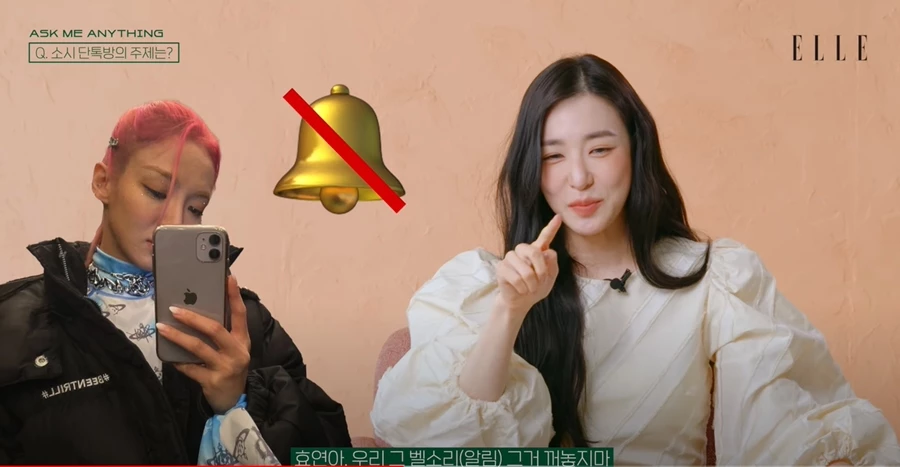 Meanwhile, Girls' Generation has stopped promoting as a whole after their 6th full-length album, 'Holiday Night,' which was released in August 2017. After the album, Tiffany, Seohyun, and Sooyoung left SM Entertainment and started their individual activities.

However, last year, they appeared as a group on tvN's 'You Quiz on the Block' without any comeback notice and excited fans.

Additionally, fans are anticipating that Girls' Generation will make a comeback as a group for their 15th anniversary that is coming up.