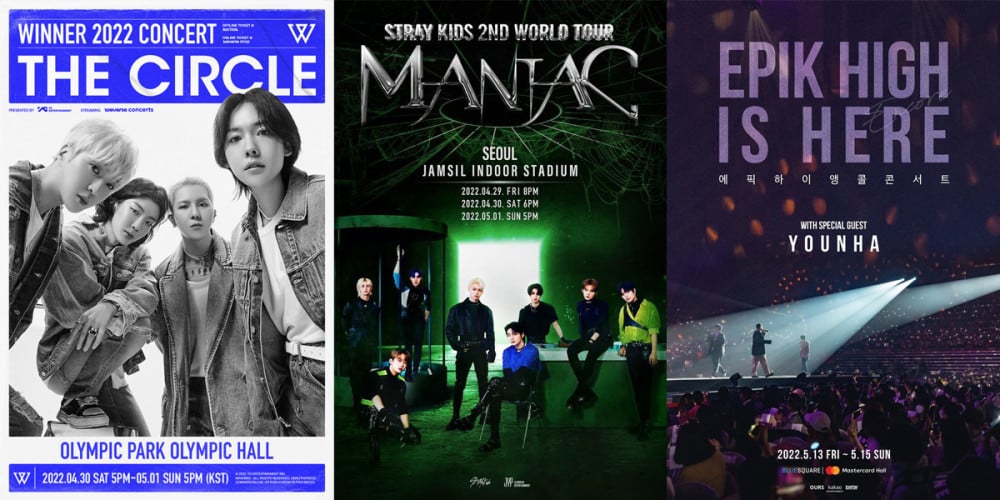 On April 15, South Korea's Central Disaster and Safety Countermeasures Headquarters (CDSCHQ) held a formal briefing, outlining updated COVID-19 social distancing guidelines.
Beginning on April 18, all social distancing guidelines will be lifted across the nation, approximately 2 years and 1 month after they were set in place in March of 2022. Only one measure will remain in place for 2 more weeks before the CDSCHQ convenes for reexamination of the measure - everyone must wear a mask while indoors.

As a result, all attendees at any outdoor/indoor music/sporting events will be allowed to engage in audible cheering, shouting and more beginning on April 18. However, the CDSCHQ advised, "If possible, individuals should choose to refrain from excessive noisemaking during their daily activities while indoors to prevent the spread of harmful viruses. If previous measures enforced penal fines on those who violated social distancing measures related to indoor noisemaking, then moving forward, individuals are advised to practice self-regulation without the pressure of penalties."
Meanwhile, K-Pop acts including Stray Kids, WINNER, Epik High, and more are expected to hold solo concerts in April and May. Boy group Stray Kids will be holding their 2nd world tour 'Maniac' in Seoul from April 29 through May 1, while WINNER will be greeting fans at their solo concert 'The Circle' from April 30 through May 1. Epik High will be holding their '2022 Epik High Is Here Encore' concert in Seoul from May 13-15.
All of the above groups and more will be able to hear their fans' cheering once again during their upcoming Seoul shows.