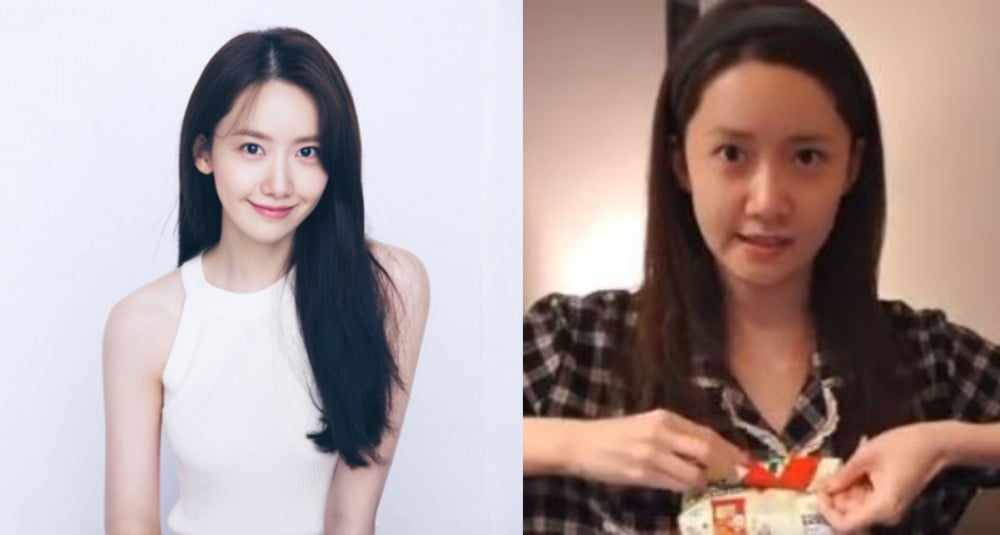 Netizens were impressed with Girls' Generation member YoonA's tips on how to store left over snacks.
On April 13, one netizen created a post on an online community forum titled, "YoonA's tips on how to store leftover snacks." Here, the netizen included a video clip of YoonA demonstrating to her viewers how she stores her left over snacks to preserve the crunchiness of her chips. YoonA stated, "First you fold [the corners] vertically, and then you flip it." She then folded her snack bag downwards and then unfolded the corners, which locked the bag in place.
In response to YoonA's tips, some netizens commented:
"For some reason, the way that YoonA talks is really charming. I find myself keep watching it because it's entertaining Lollll."

"This is such a good tip."

"You're not supposed to have left over snacks and preserve them. Once you rip the bag, you're supposed to eat it all lolll. But YoonA is so smart and lovely."

"Wow, amazing. I always used a rubber band."

"Wow, such a useful tip. I was always lazy to use tape on the chips bag."

"I just tried it now. Thank you~"

"YoonA seems to know a lot about daily life tips. She's also good at housework."

"I often have left overs for snacks, but this is so helpful TTT."

"Right, I also store [my chips] like that Lolll Of course, it's not often that I have left overs Lollll."

"Along with YoonA's tips on storing snacks, if you leave the snack inside the freezer they stay crunchy (I learned this from my part-time job)."

"Oh nice, I didn't know."