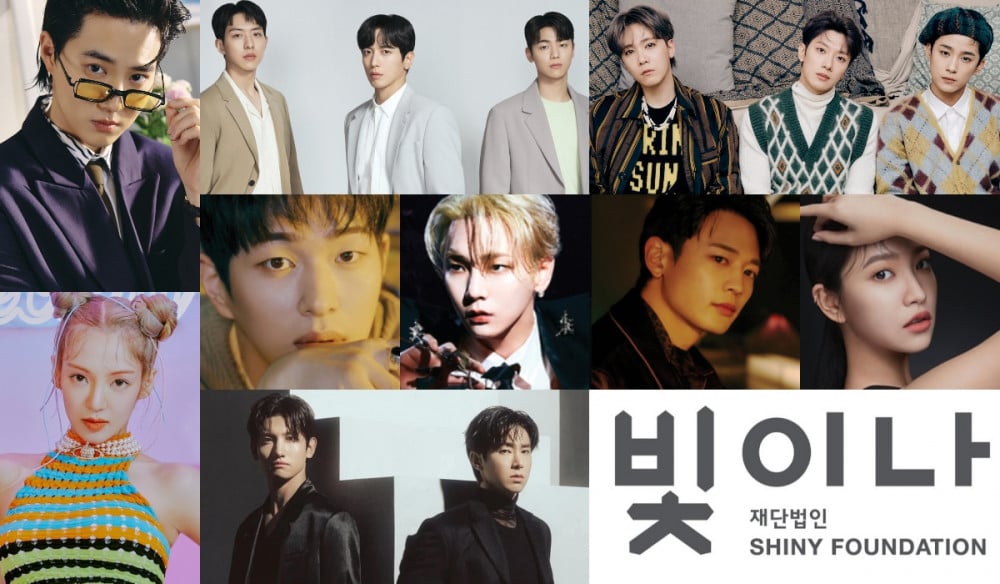 Some of the K-Pop industry's top idols have recently teamed up with Shiny Foundation, a mental health charity run by the family of SHINee member Jonghyun, for a good cause.

According to the charity on April 18 KST, they will be holding an online auction on their official homepage from May 2-9, where they will be auctioning off items donated by various SM and FNC Entertainment idols.
Idols who have donated items to the auction include SHINee's Onew, Key, and Minho, TVXQ's Yunho and Changmin, F.T. Island's Hongki, Jaejin, and Minhwan, EXO's Suho, Girls' Generation's Hyoyeon, CNBLUE's Yonghwa, Jungshin, and Minhyuk, and Red Velvet's Yeri. Jonghyun's family has also contributed items once owned by the late idol as well. Items include both cherished personal items as well as clothing pieces worn during previous promotions.

Meanwhile, those wishing to participate in the auction can participate after accessing the charity's homepage from 10 AM KST on the day of the event. Each item has a limited maximum auction price, so bidding may close early. Half of the proceeds from this auction will be used for victims of the recent forest fires on the eastern coast of South Korea, while the other half will be used for the construction of a psychological counseling center that Shiny Foundation plans to launch.