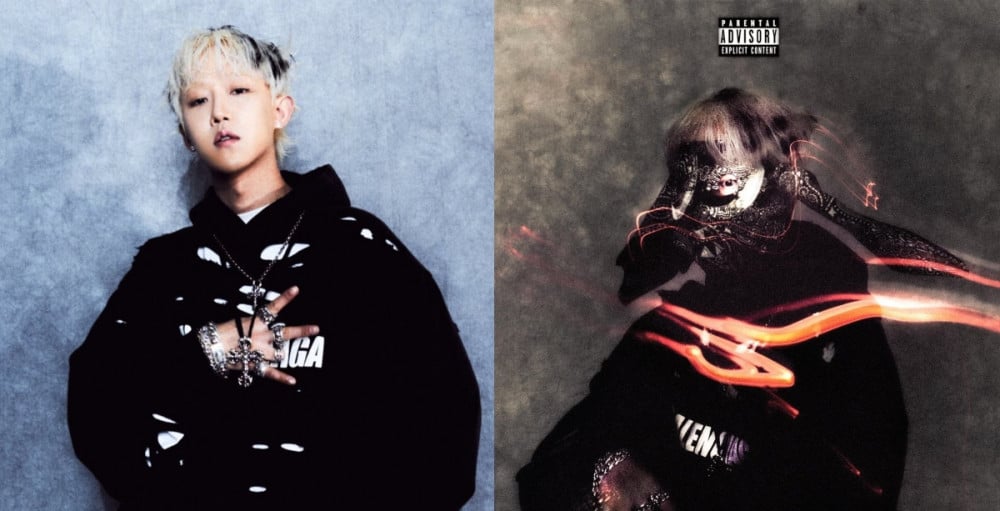 Producer GroovyRoom's Hwimin released his first solo album under the name 'Lil Moshpit' following his 'departure' from H1GHER MUSIC.
Previously, H1GHER MUSIC announced the departure of GroovyRoom producer Hwimin, stating the reason as their contract having come to an end and asked fans to support his future endeavors. Upon hearing this news, many fans were shocked and sad at the sudden news. However, soon after, H1GHER MUSIC began promoting a new artist named 'Lil Moshpit', asking fans "Who do you think this is?" It was soon revealed that H1GHER MUSIC had announced Hwimin's departure as an April Fool's Day prank, building up to the promotions of Hwimin's new self-produced album.
On April Fool's Day, Hwimin, under the name of Lil Moshpit, released his very first LP solo album '[AAA]', which is the shortened version for 'Access All Area'. The title also represents GroovyRoom's music label 'AREA' and contains the meaning of "a space where anything and any kind of music is possible." Through '[AAA]', Hwimin debuted his solo career stage name, Lil Moshpit. While Hwimin released various R&B and K-pop tracks as a member of his duo producer team GroovyRoom, his solo album '[AAA]' expands his music spectrum and shows off Lil Moshpit's unique trendy and retro hip hop sounds. In particular, the No. 3 track included in '[AAA]' titled "Yooooo (Feat. Kid Milli, sokodomo, Polodared)" and the No. 5 track "Slatty Slut (Feat. Sik-K)" gathered a lot of attention for their charismatic and deep sounds. Meanwhile, Lil Moshpit's album '[AAA]' was released through various music platforms on April 1 at 6PM KST.

Have you listened to Lil Moshpit's '[AAA]' yet?