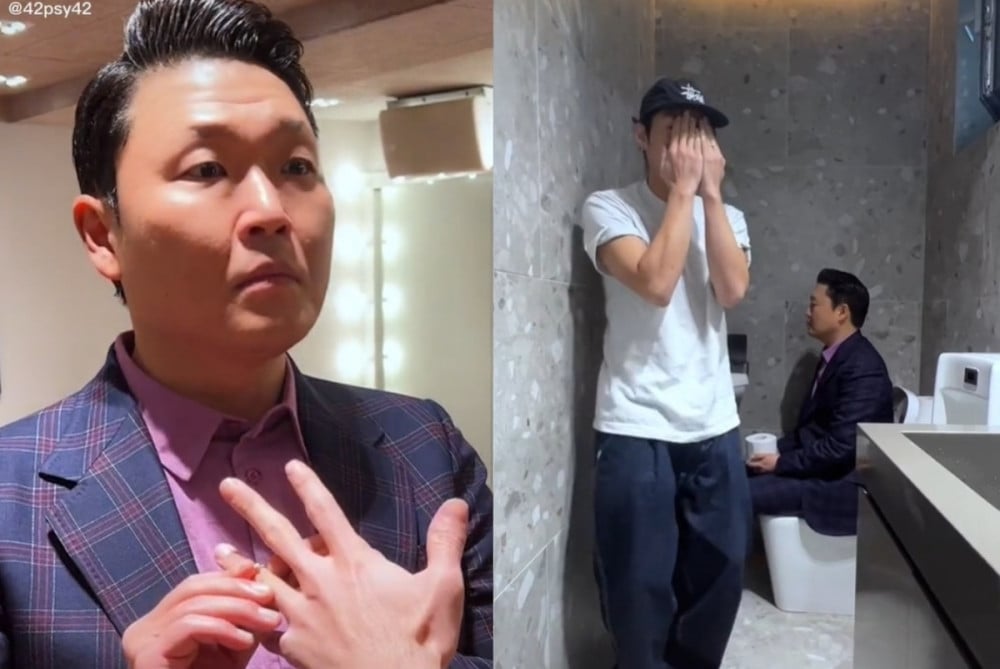 Psy created a TikTok account and uploaded his very first hilarious video.

On April 2 KST, Psy officially opened an account on the global short form video platform, TikTok. Here, he posted a video clip while acting out hilarious scenes to the music of Rasheeda's "Marry Me (feat. Toya Wright)". The short clip showed someone asking Psy to hold onto a ring for a second, only to forcefully slide their finger into the ring. The lyrics "Marry Me" is repeated as the person, who has his face covered, follows a very poker-faced Psy to the bathroom, dance practice room, and by the staircase. With Psy's hilarious first video, Psy's TikTok followers and number of likes on his video is rapidly increasing.
Netizens warmly welcomed Psy's entry to TikTok by commenting, "The real one has appeared", "Wow, this is how it should be", "Oh, he ran in here. Welcome", "Woah, it's really Psy", "It's hilarious how this is his first video", "Why is hyung coming out from here"? and more.
Psy also uploaded his first TikTok video on his personal Instagram. Check out his TikTok video below!