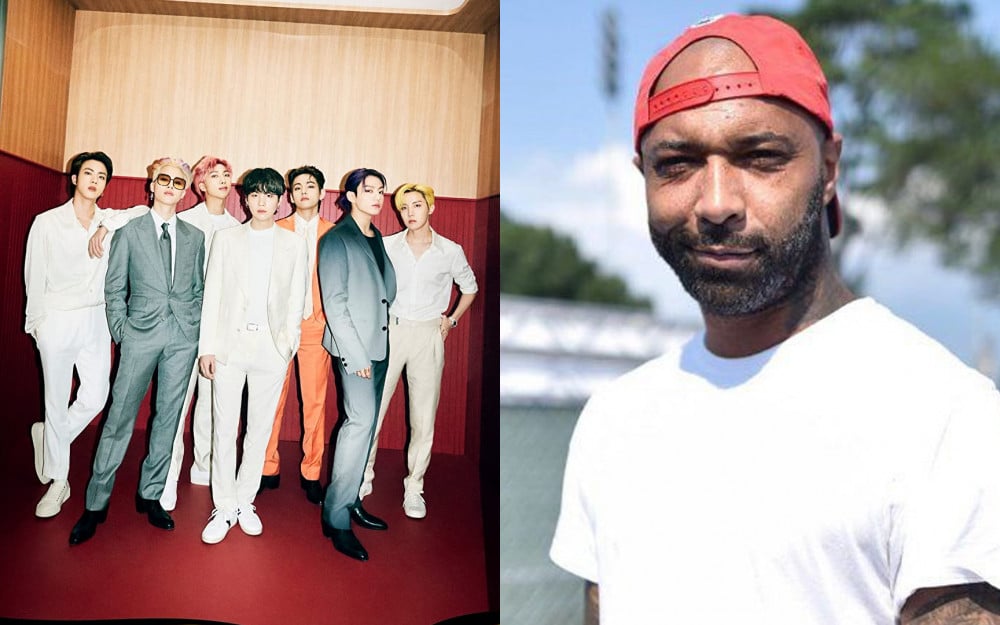 On April 7, rapper Joe Budden has been the topic of heated discussion after he claimed that he hates BTS and incorrectly said they're from China.
Earlier this week, the media personality gave a rant saying, "I know they big, I know it's China, I don't wanna see it," while talking about BTS on his podcast 'The Joe Budden.'

He continued to express how he dislikes the group that has broken numerous records and is one of the most popular artists in the world. Joe Budden showed a strong dislike for the K-pop group saying, "I hate them...I don't wanna see them dance moves. I don't wanna see you come down from the sky in a little umbrella."
When asked to elaborate on why he hates the group, he stated, "Do I need a reason... I hate them. I don't have to divulge my reason."

"Joe Budden who? Did someone misspell Joe Biden?" - ARMY fan on social media.
While a few ARMYs might be familiar with the rapper in the United States as he had a hit song way back in 2003 with "Pump It Up," many BTS fans wonder who Joe Budden is, and some even claim that he's xenophobic.


Some BTS fans are saying there is no issue if he dislikes BTS as everyone has their own particular music tastes, but there is an issue when he hates the group without knowing their background nor ever listening to their music to try to form a genuine opinion. Some fans pointed out that he instead spouts ignorant comments and doesn't give a reason for why he hates BTS.
Those who are familiar with Joe Budden also criticized that he is said to have a long history of hating on successful artists without valid reasons. Sort of like a Skip Bayless in the music podcast world.

During the podcast, Joe Budden continued to show strong feelings toward BTS even when his co-hosts corrected him, saying BTS is from Korea. Nevertheless, Joe Budden continued to state, "I don't wanna see KoreaNSYNC..." That is why many fans are arguing that the rapper is just jealous of the group's success.