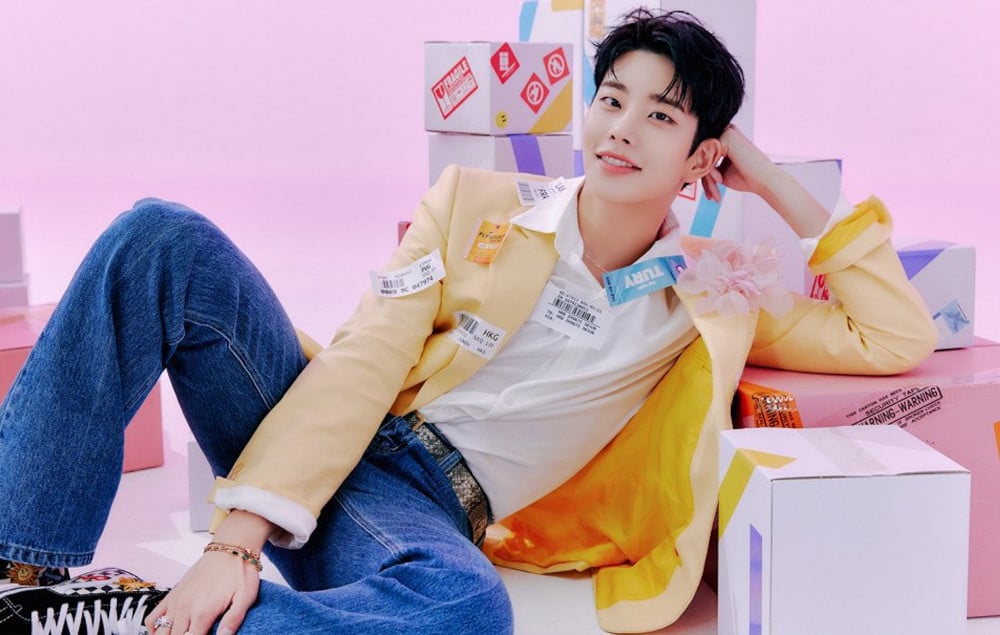 Boy group ASTRO's MJ has recently announced his military enlistment.

On the afternoon of the April 9 KST, ASTRO's agency Fantagio released a statement on their fan cafe announcing MJ's military enlistment as well as the date of the enlistment. MJ will be entering the training center for his basic military training on May 9, and the location and time of his admission will remain private to prevent the spread of COVID-19. It is also said that MJ will be fulfilling his service in the military band.
Earlier on during ASTRO's 6th anniversary fan meeting "2020 ASTRO AROHA FESTIVAL GATE 6," held at SK Olympic Handball Stadium on the same day, MJ also made a tearful announcement of his military enlistment.

The full statement reads:
"Hello.
This is Fantagio.

We would first like to thank AROHA for their generous love for ASTRO, and we would like to inform you about ASTRO MJ's enlistment to the military.

MJ will start receiving basic military training at the training center on May 9 and fulfil his military duties in the military band.

In order to prevent the spread of COVID-19 on the day of admission, the place and time of MJ's enlistment will be private, and he will be admitted without a separate procedure, so we ask for your understanding.

After fulfilling his military duties faithfully, please continue to show your generous support to ASTRO's MJ when he returns healthy after completing his military service.

Thank you."
Wishing MJ a successful military service.