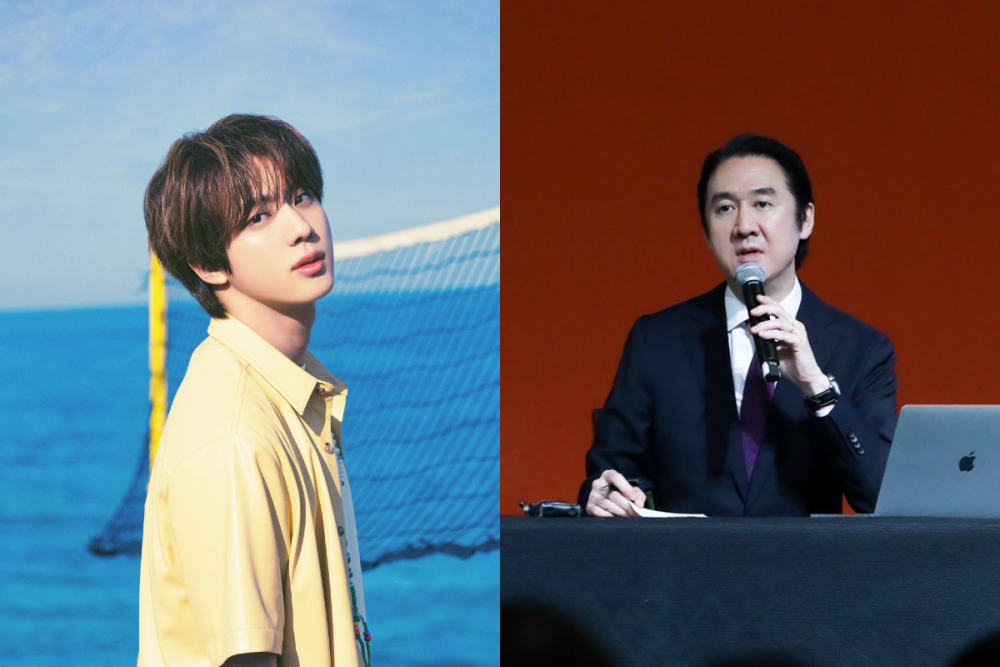 As BTS kick off the four-day concert "BTS PERMISSION TO DANCE ON STAGE - LAS VEGAS" held at the Allegiant Stadium on April 8, 9, 15 and 16, BTS members held a press conference attended by key representatives from HYBE with the local press on April 9.
During the press conference, BTS's eldest member Jin was asked about special military exemption. November last year, the National Assembly deliberated on a revision to the Military Service Act that would allow artists and great contributors to popular culture and arts like BTS to replace military service as arts and sportsmen. However, the revision is currently postponed amidst the heated conversations surrounding it. In particular, if Jin is excluded from the military service exemption, as the eldest member, he would be the first to serve the military.
In response to this, Jin said, "I have talked a lot with the company about military service. I talked about how I would entrust it to the company as much as possible. I believe what the company has to say is as good as my say."
At the same press conference with representatives from HYBE, the CCO Lee Jin Hyeong has also provided their stance to the exemption concerns, "Our artists are leaving it up to the company on military service concerns. They have repeatedly stressed that they will comply with the call of the state in the past, as well as in the present. We are currently still discussing within the company. After the revision of the Military Service Act, the decision will be on the company." It was also added, "The company is watching over this issue very closely. We are doing our best to come up with the best solution. I hope that we can reach a conclusion as soon as possible because it is true that this uncertainty is causing some difficulties."
What do you think about this issue?