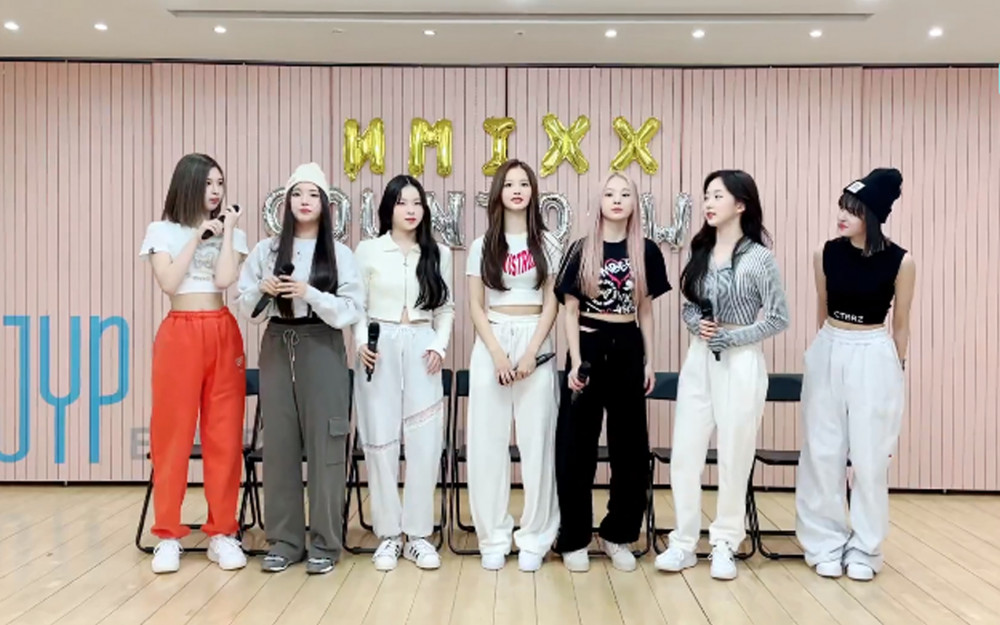 NMIXX continues to impress fans and netizens with their exceptional performances skills.
Although JYP Entertainment's rookie girl group did not start off too well and has not been gaining the best reviews for their debut song "O.O," they were able to grab netizens' attention with their live singing abilities and performance skills.
There have been many netizens who have pointed out the girl group's debut song is not the best song, but all the members are talented individuals who are able to sing and dance exceptionally.
On March 10, NMIXX had a V Live and took the time to talk with fans and spend some time with them online. On this day, the girls decided to put on a performance for the fans who logged on and garnered much attention. In particular, netizens took notice of the live singing skills that stood out much more.
Netizens gathered to various social media platforms and online communities to praise the girls and their performance skills.
Netizens commented, "Their song is bad but I think the girls who sang it have good vocals, that's why it was okay. Singing skills is really important. I hope that JYP can pick a better song for them, next time," "Wow, they're super good," "Wow, all the members are good at singing and rapping in this group," "I feel like their live singing is more fun to listen to than their recorded audio, lol," "They're really skilled," "They're all good at singing so I keep watching them, lol," "I started liking the song after hearing them sing live, they're so good," and "I love watching them because all of them are good at singing and they all look so confident."