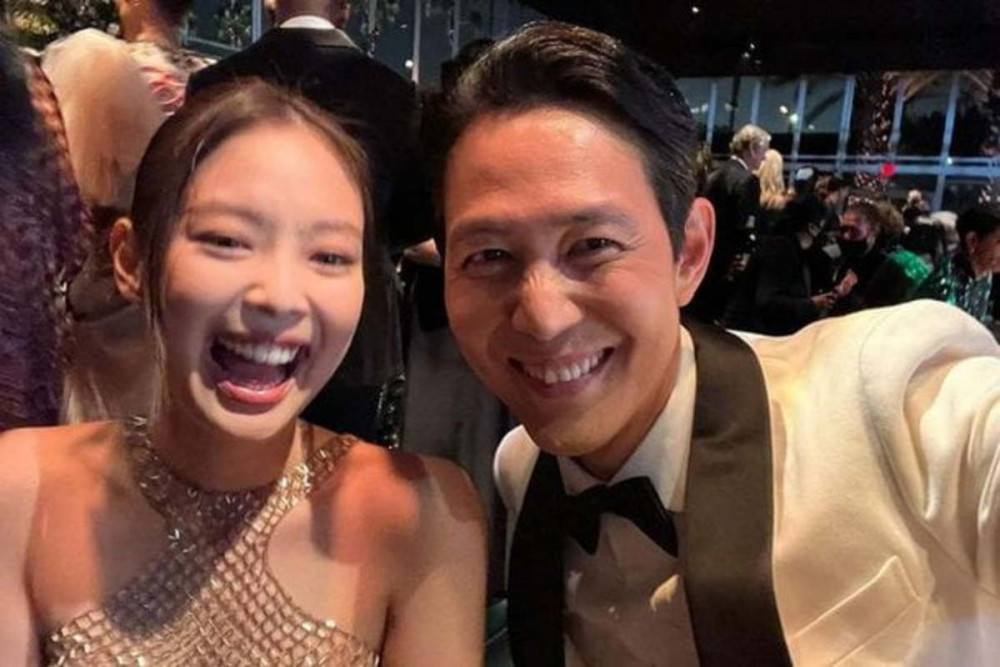 Lee Jung Jae posted a video of himself unboxing a gift from BLACKPINK's Jennie on his personal Instagram.

On March 5th, an unexpected friendship between BLACKPINK's Jennie and actor Lee Jung Jae made headlines. Lee Jung Jae tagged Jennie on Instagram with his video of opening a gift by the idol, along with a simple caption, "Thank you". The gifted purple box had a vibrant flower bouquet and sunglasses from one of Jennie's sponsors.
Many fans from all over the world shared their unexpected but pleasant surprise in the comments under the post.
Meanwhile, Jennie previously revealed her mother was a huge fan of Lee Jung Jae. Back when Lee Jung Jae played a role as Baek Jae Hee in the drama series 'Sandglass', Jennie's mother wanted to name her baby 'Jae Hee'. However, she settled with 'Jennie' that had similar pronunciation with 'Jae Hee' as her baby was a girl.