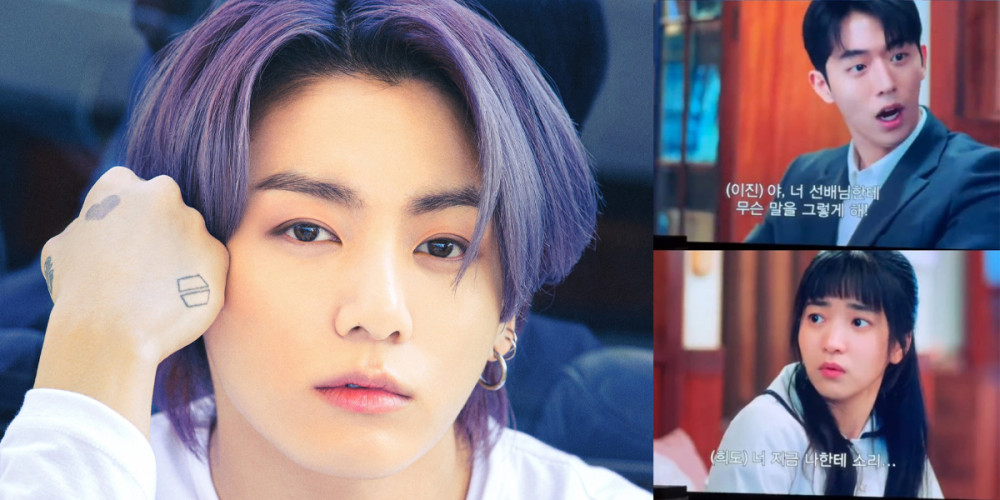 It definitely looks like BTS's Jungkook is an avid fan of tvN's ongoing Sat-Sun romance series, 'Twenty Five, Twenty One'!
On the evening of March 15, Jungkook updated his Instagram story with a clip from this past weekend's broadcast of 'Twenty Five, Twenty One'.
In the scene, actress Kim Tae Ri can be seen bickering with her on-screen mother. Actor Nam Joo Hyuk, who looks up to Kim Tae Ri's mother, then yells at Kim Tae Ri dramatically, as to make himself look good in front of her.
In his Instagram story post, Jungkook can also be heard laughing to himself in the background, watching Nam Joo Hyuk's overdramatic response.
Netizens commented, "Jungkook is really enjoying himself kekekekeke", "That's real laughter kekekekeke", "His laughter is so cute", "Jungkook, why are you having so much fun kekekekeke", "I laughed at that part too kekekekeke", and more.
Meanwhile, actress Kim Tae Ri of 'Twenty Five, Twenty One' has confessed in the past that she is a big fan of BTS, and often finds herself "smiling goofily while watching BTS videos".