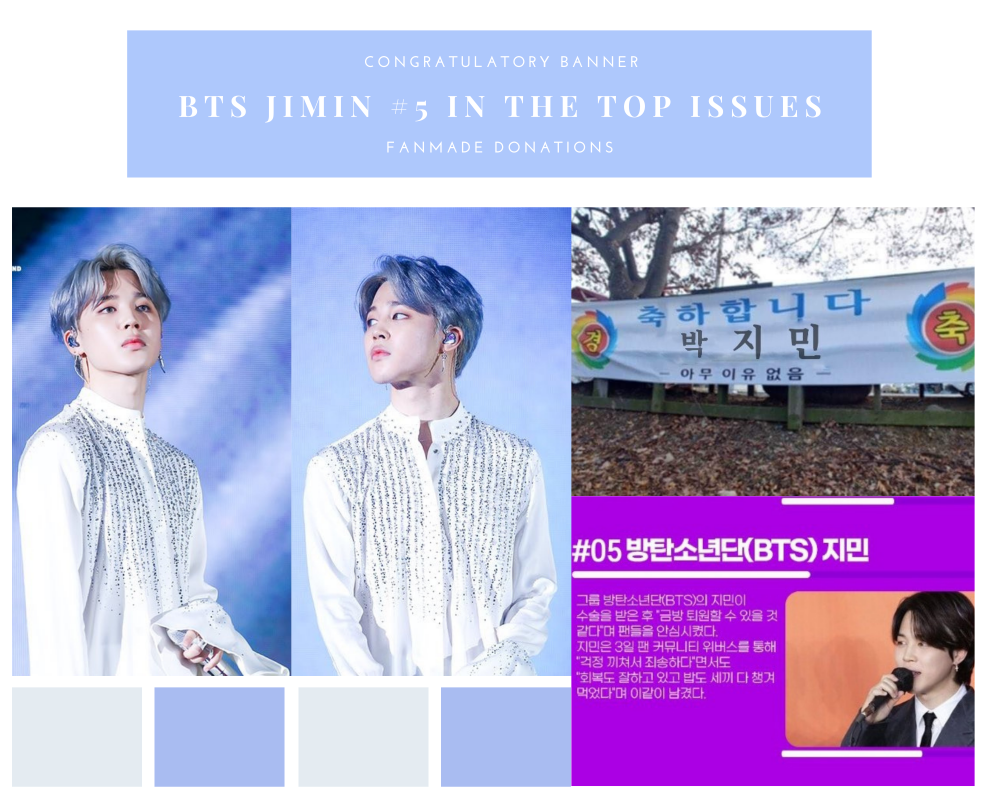 The world continues to shower Jimin with so much love, and the impact is great.

On the 6th of February, Korean news outlet, SisunNews, released the top 10 trending issues for the week of 31st January to the 4th of February 2022. In the lineup, news about Jimin reassuring fans of his recovery and discharge from the hospital was seen at #5. The issue was sandwiched between other political and pandemic news, clearly showcasing his importance.
The piece contained Jimin's words from his Weverse post when he visited fans on the 3rd of February to say:
"Sorry for making you worry.
But I think I'll be able to be discharged soon!
I'm recovering well and I really eat all three meals😊
Please wait just a little I'll recover quickly and go!"
Fans were in for another wonderful surprise when he was discharged from the hospital on the 5th. His agency reported that having recovered from surgery and COVID 19, he would be recuperating from home. The news was received with joy and relief from fans worldwide, and this was evidenced by the numerous media outlets that shared the news, as well as the keywords and hashtags that trended worldwide in many countries.
Later on, Jimin took to Weverse to thank medical workers and fans for their good wishes and prayers, attributing these to his quick recovery. He also had a cute and funny interaction with fellow member Jin who invited him for a drink now that he was better. In a post trending with more than 30K views, Netizens took to Theqoo to discuss his good health and the cute interaction saying:

"Jimin is discharged from the hospital. Don't get sick anymore!!!
"What you say is so pretty and gentle"
"Jimin worked hard. He looks so cute just looking at the text"
"The melancholy of going to work on the weekend is gone with the news that Jimin is healthy. As expected, my vitamin keep Jimin healthy!!!
"Don't get sick now, lets always be healthy and happy Jimin-ah"
"Let's keep our Jimin healthy"
"That joke haha its good to feel Jimin returning to his daily life"
Korean fans also had several ways to celebrate his discharge from the hospital and good health. This was in the form of a congratulatory banner organized to wish him well and one fan making a donation towards needy children. They follow in the philanthropic spirit of their idol Jimin who never fails to spare a moment or resource in assisting all who are in need.