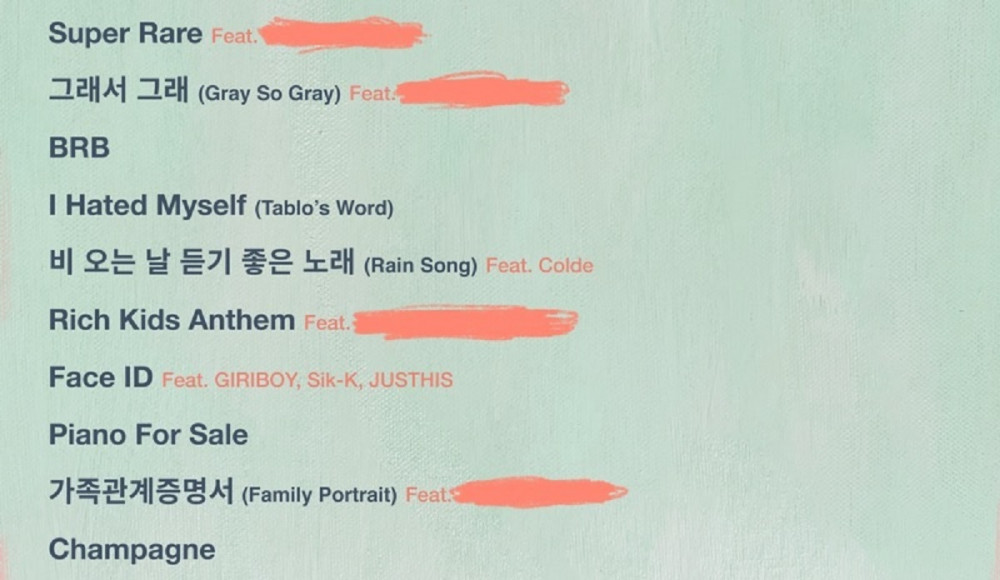 Which artists are featuring in Epik High's new album?
On an online community forum, netizens gathered round and discussed the potential artists who may be featured in Epik High's upcoming album, 'Epik High Is Here 下'. Via Twitter, Tablo recently stated that "you will never guess the featuring artists," which he can "bet one million KRWs on."
In the comments section, fans wrote that they expect to see Tablo's family members and possibly some non-Korean artists.
Others, meanwhile, hilariously guessed that it could be a trot singer, a veteran sunbaenim, or even a comedian.
Reactions include:
"I think it's Gray for Gray So Gray lol"
"Superbee....? lol"
"I think it's going to be Haru for Family Portrait"
"Song So Hee? haha"
"Lee Young Ji!!"
"BTS, Ariana Grande, Kim Heung Gook, and Jang Yoon Jung lol"
"IU?"
"Cho Yong Pil?"
"BTS RM or SUGA?"
"Maybe Super Rare is Super Junior and Gray So Gray is Gray haha"
"Mad Monster"
"Tae Jin Ah"
"Superbee???"
"Yoo Jae Suk maybe"
"What if it's an actor"
Epik High's new album is set for release on February 14 at 6 PM KST. What are some of your guesses?