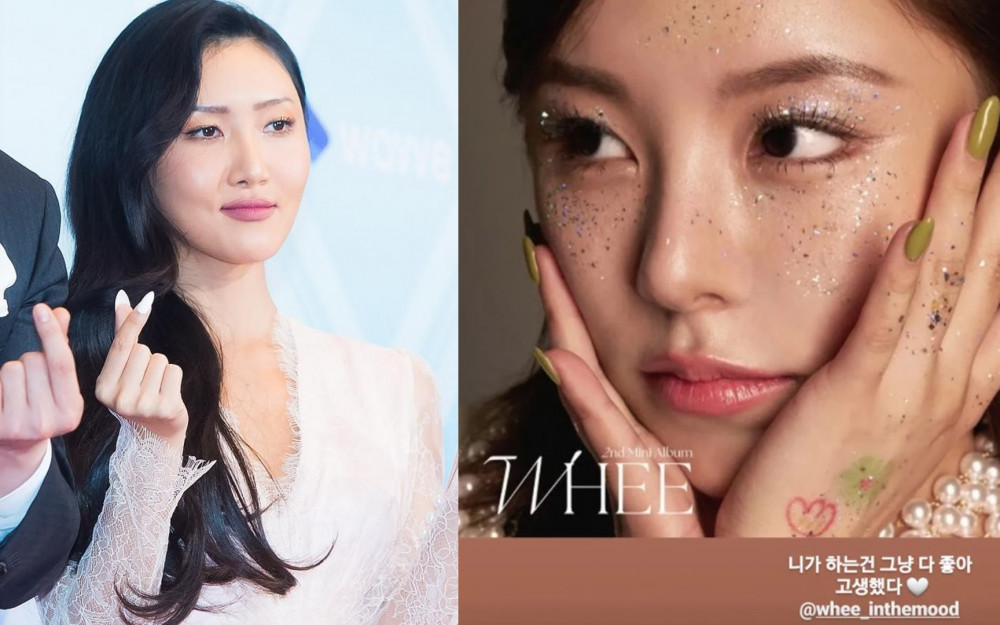 MAMAMOO's Hwa Sa showed immense support for her well-known best friend, Whee In.
On January 16, Hwa Sa posted a message to Whee In on her Instagram story, cheering on her group mate who recently made a comeback as a solo artist with 'Make Me Happy'. In the Instagram story post, Hwa Sa wrote, "I like everything you do, you worked hard," and tagged Whee In's Instagram account.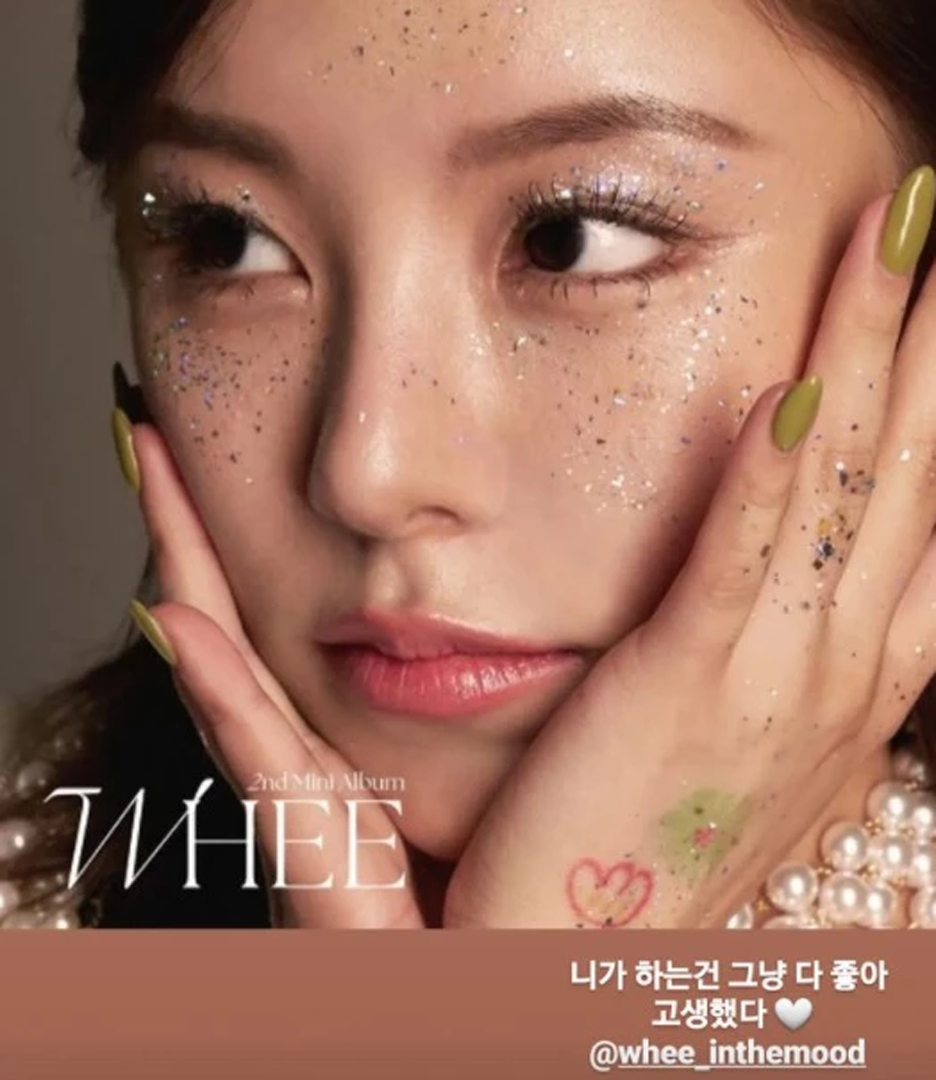 Hwa Sa was showing her support for Whee In's new album which was released on January 17. Hwa Sa and Whee In debuted together with MAMAMOO and were well known to be best friends since Junior High school. The two received immense love for their powerful vocals and singing skills.
Hwa Sa's message of support caught the attention of many netizens as she shared a message cheering on Whee In as this is her first comeback after leaving her former agency, RBW, home to MAMAMOO.