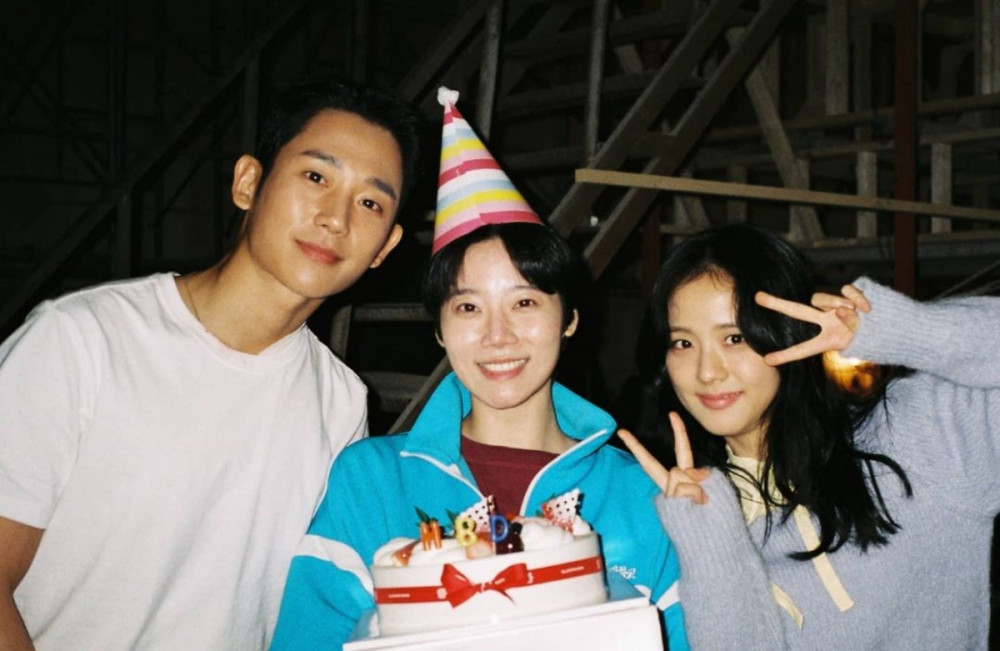 Actor Jung Hae In also shared commemorative photos of the late actress Kim Mi Soo.

On January 7, Jung Hae In took to his official Instagram to share some photos in commemoration of his 'Snowdrop' co-star and late actress, Kim Mi Soo. He did not include any captions with his photos, but the photos expressed his sadness in memory of the late actress. In the photos, Jung Hae In, Jisoo, and Kim Mi Soo were seen smiling widely as Kim Mi Soo held up her birthday cake. In another photo, Jung Hae In shared photos of Jisoo, Kim Mi Soo, and actor Kim Jong Soo from the filming set of 'Snowdrop', where a friendly atmosphere was present.

Previously, BLACKPINK's Jisoo also posted photos in memory of Kim Mi Soo with the caption, "My beloved room 207".