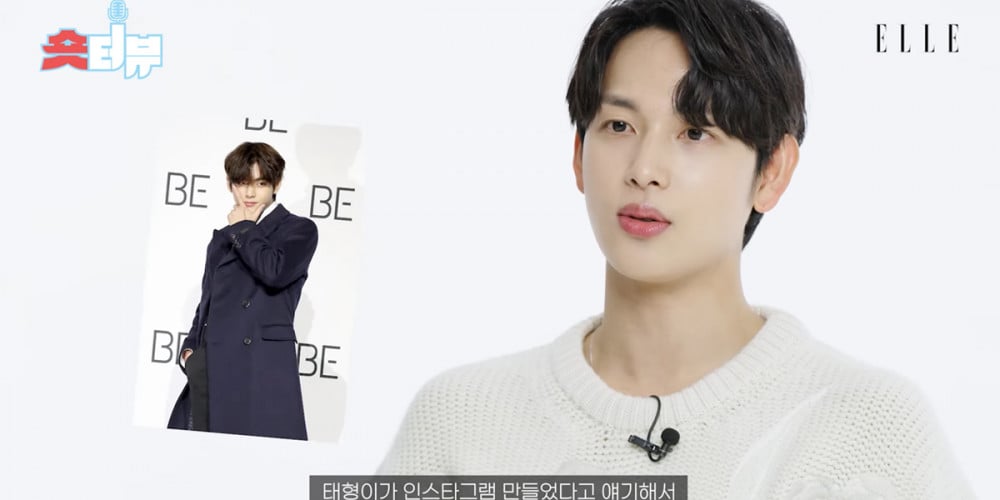 Singer/actor Siwan mentioned that he is close friends with BTS's V!
In light of his feature in the January issue of 'Elle' magazine, Siwan took part in a flash interview, opening up about his photo-taking habits, Instagram uploads, and more. Here, Siwan was asked about the newest addition to his "following" list on Instagram.
He answered, "The last person I followed was Taehyung. He just told me that he made an Instagram, so I went and followed him."
Next, Siwan was asked whom he chooses to follow, as the star is known for following only 29 people. "Just co-stars I've worked with in the past, or friends who agreed that we would follow each other, or my group members of course," the former ZE:A member responded.
After seeing the interview, many netizens are now wondering how Siwan and BTS's V came to know each other!
Some said, "Because they are both handsome", "Because Taehyung is friends with Park Hyungsik and Park Hyungsik was a member of ZE:A with Siwan", "Next thing you know, Kwanghee is talking about how he's good friends with V kekekekeke", "Through Park Hyungsik", and more.