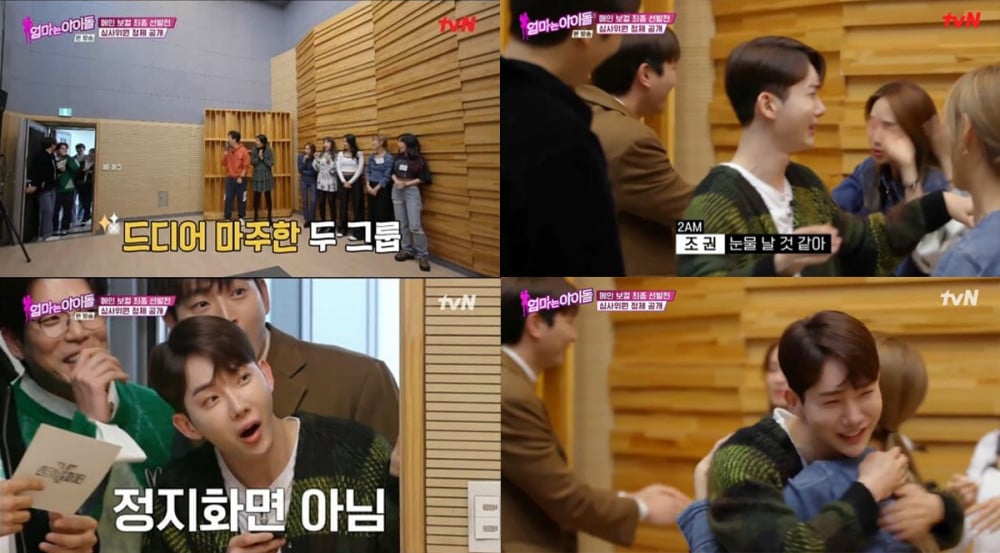 On the January 7 broadcast of tvN's 'Mom Is An Idol', the cast members took part in a vocal evaluation featuring surprise guest judges, 2AM.
In fact, the evaluation took place in a "blind" format for both the guest judges and the contestants, without revealing the identities of the other side. The 2AM members were even informed that these were contestants for Mnet's new program 'Street Vocal Fighter', and were asked to choose which vocalist would best fit the role of "main vocalist".

First, cast member Yang Ji Eun sang "One Sided Love". 2AM member Jinwoon commented, "She has a habit of stylizing her words." When fellow cast member Sunye saw the guest judges' comments on a monitor screen, she remarked, "This is something that J.Y. Park PD-nim points out often."
Next, to Kahi's rendition of "Wind Song", 2AM's Changmin observed, "From hearing her voice, I suspect that she is a beautiful woman."
The third member up was Sunye, singing "Love, ing". Changmin immediately reacted with, "This person took vocal lessons." Jo Kwon then chimed in with, "I keep hearing Sunye." As Sunye finished up her performance, Changmin added on, "If this person was not coached vocally, then they would be a genius."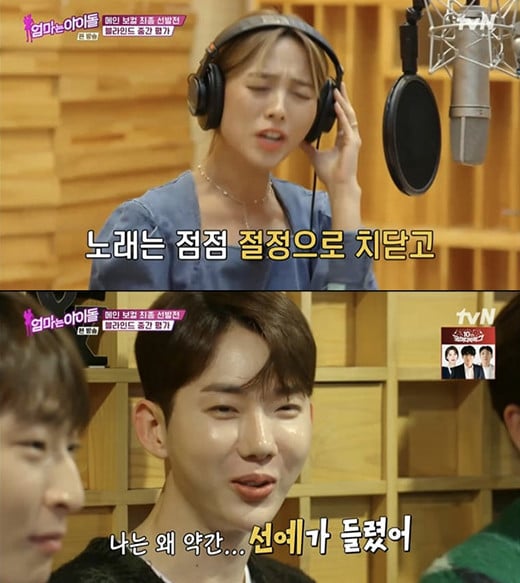 Singer/actress Park Jung Ah unfortunately experienced a broken pitch during her song, "Hold My Hand". Seulong responded with, "I don't think the song choice was right. She has a good voice, but rather than choosing a song with high notes, she should have chosen a more melodic tune."
Finally, the cast's most likely "main vocalist" candidate Byul sang "Guiro". Hearing her voice, Jo Kwon once again surprised his members by stating, "I think this is Byul noona." The others eventually agreed, "It's Byul noona."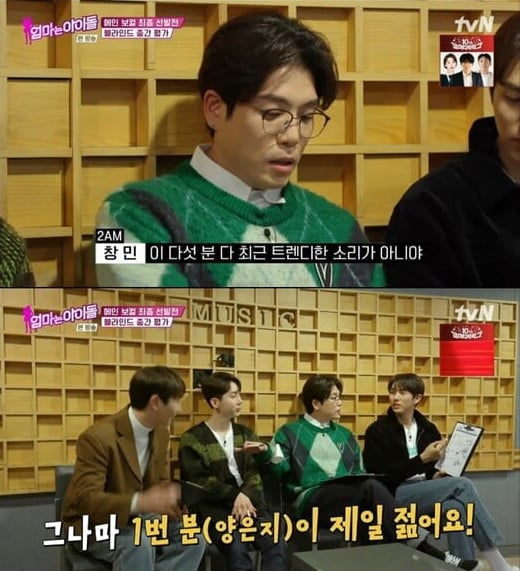 After wrapping up the evaluations, the 2AM members got to meet the vocalists they just evaluated, and were all shocked to see some familiar faces!
The cast of 'Mom Is An Idol' introduced themselves by saying, "We are a girl group." Jo Kwon then shared after reuniting with past stars from his generation, "You look older!", to which Byul refuted, "You're just as old as us!"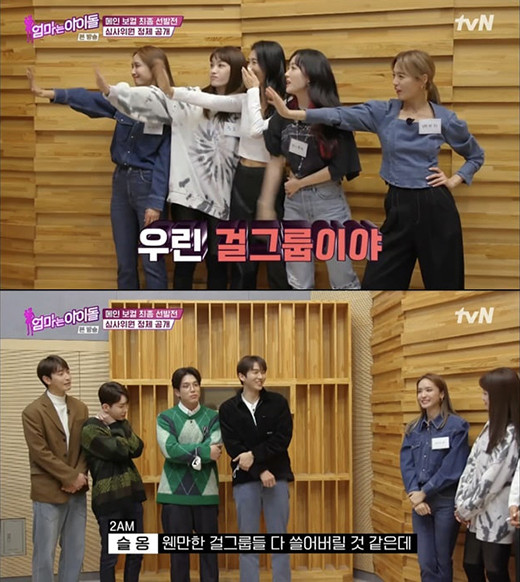 Eventually, the 2AM members embraced the 'Mom Is An Idol' cast members warmly, as Jo Kwon said, "I think I'm gonna cry." 2AM also had some final words of advice for the cast members, currently preparing to re-debut as a girl group. "With this lineup, you can take down most girl groups these days." However, to this, Jinwoon added on, "As long as you maintain your health," causing laughter.