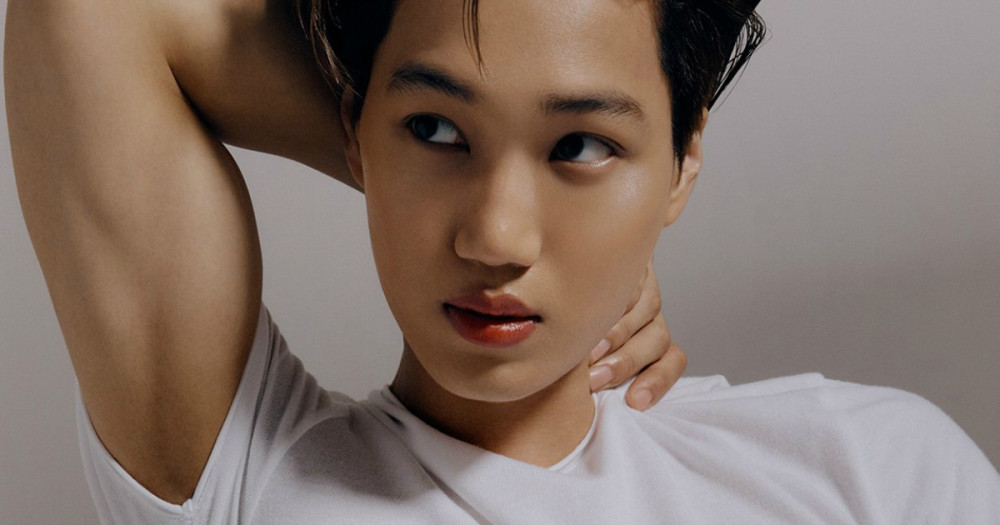 EXO's Kai made netizens laugh with his hiliarious way of tricking his personal trainer.
On January 5, one netizen took to an online community forum and created a post titled, "Kai's essential tip for when you are doing PT". Here, the netizen included a video clip from Kai's recently uploaded YouTube vlog, where he revealed what he said was an "essential tip" to take heed of while exercising with your personal trainer.
In the video clip, Kai was seen saying, "Let me tell you this, everyone. For everything, [personal trainers] always say 'you have to do your back like this, you have to feel it'. An essential tip for when you do personal training- it usually gets hard at the eighth rep. [They say] you exercise for the sake of completing the last two. But the eighth one! Even though I actually get tired after the eighth rep, I start whining after the third rep. You have to make whimpering sounds. Then, your personal trainer who is next to you will yell out 'You can do it! Gain strength! You can pull it!' But if you started making sounds at the eighth rep, you will have to complete all ten. But if you start making those sounds at the third rep, it will usually end after you do the 8th rep."


In response, some of the netizens' comments included:
"Kai is so cute Lollll."


"I acknowledge this Lolll."


"So frickin' funny Lolll Kai was also a person Lollll."


"I have learned an essential tip far beyond my expectations Lollll."

"What is this Lollllll."
"Lollllll I guess Kai is also a real person Lollll."


"I also do this Lolll I got caught."


"Ah Kim Jong In is so frickin' cute and funny Loll."


"That is so true Loll Please don't let my personal trainer hear about this Lolll."


"People are all the same Loll."


"Because he revealed this, he now has to do all 10 Lollll."


"Kai can no longer use this method, he now got caught for everything Lolll."