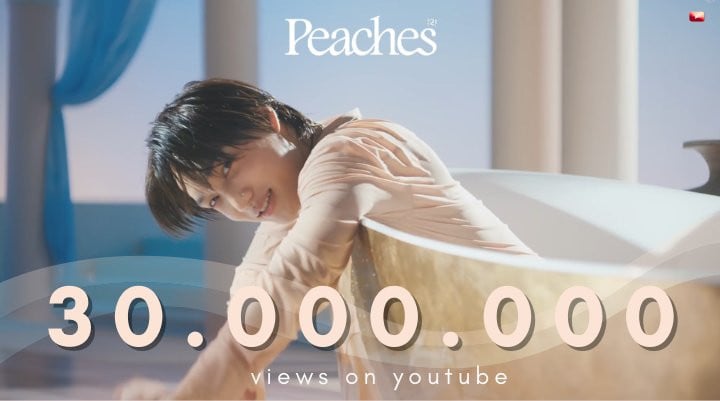 KAI's Peaches MV just reached an impressive 30 Million Views on YouTube!
Peaches, the title track and album name for Kai's 2nd Mini-Album, was released last November 30, exactly a year since he debuted as a solo with his legendary song, Mmmh.
On December 6, Peaches MV surpassed 30 Million Views in just 6 days! It remained the Fastest SM Soloist MV to reach this milestone and even breaking his very own record for Mmmh MV.
Mmmh owns the Fastest SM Soloist MV and Fastest Kpop Male Soloist Debut to surpass 30M views on YouTube in just 25 days and 5 hours.
Peaches MV spotted the #1 rank on the Top 15 Most Viewed Kpop Acts MV on YouTube in the Last 24 Hours with 6,386,073 views.
Watch KAI in his dreamy and aesthetic 'Peaches MV' here: