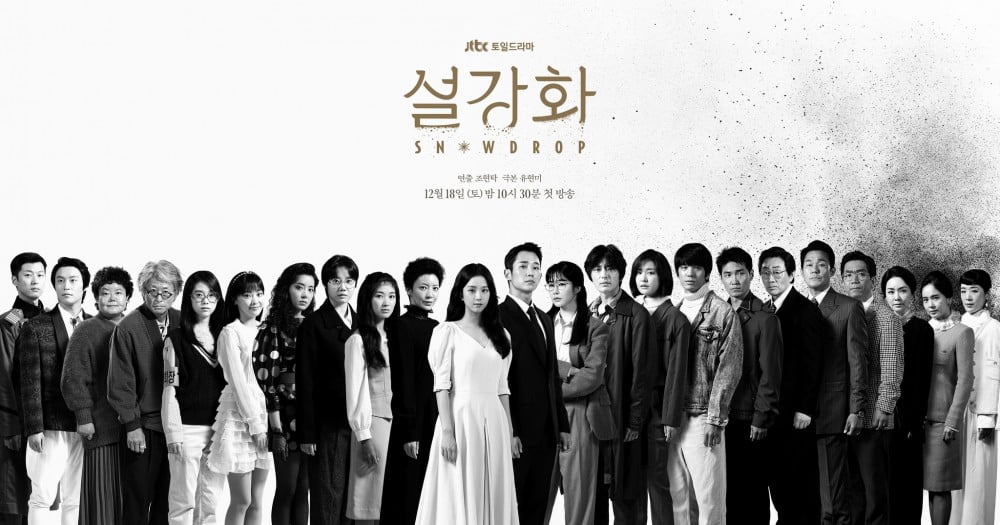 The controversial drama 'Snowdrop' has hit another low point in their viewership ratings.
As reported, the JTBC drama featuring BLACKPINK's Jisoo and Jung Hae In has been facing complications due to an alleged history distortion, leading to a significant drop in their average viewership ratings. After its special Friday broadcast, the third episode of the drama hit a low rating of 1.853%. And, on December 25, the rating hit a new low of 1.689%.
Netizens took to community websites and left reactions such as:
"They should just discontinue the broadcast..."
"What if it becomes 0%...it's possible"
"Interesting how it's still maintaining the 1% rating tho"
"I was excited until episode 2 and now my excitement is gone."
"I think the storyline might be a bit too difficult for the foreign viewers to fully comprehend, since they have to rely on the subtitles only"
"The facial expressions of the actors are a bit weak compared to the complex issues in the drama"
What do you think about this issue?