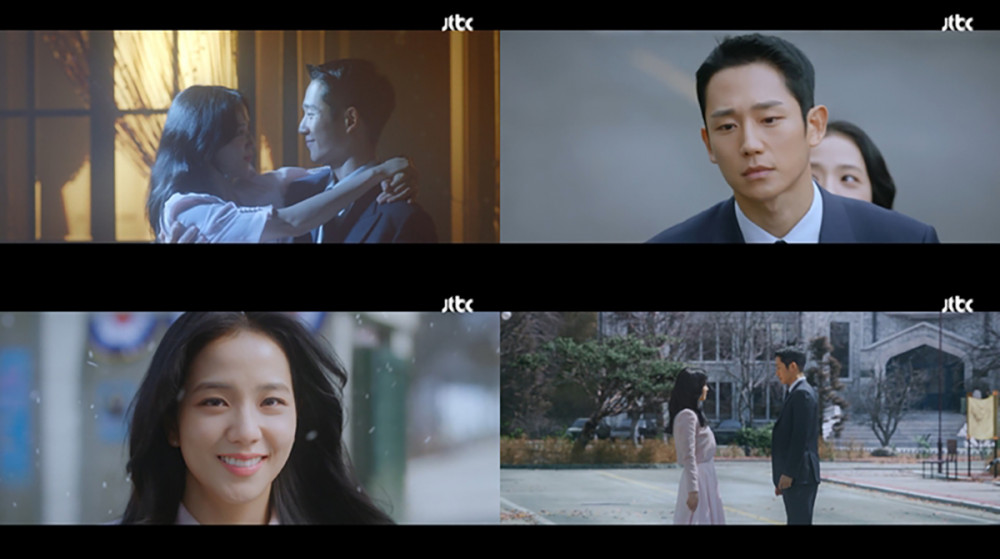 According to Nielsen Korea on December 25, the third episode of JTBC's ongoing drama series 'Snowdrop', specially aired on December 24, has recorded an average viewership rating of 1.9%.
Last week, 'Snowdrop' starring Jung Hae In and BLACKPINK's Jisoo kicked off with an average viewership rating of 3.0% during episode one, followed by a rating of 3.9% during episode two. Less than a week later, ratings for episode three have dropped down to the 1% range.
Meanwhile, earlier this week, JTBC announced its decision to air episodes 3-5 of 'Snowdrop' ahead of schedule from December 24-26 in an attempt to calm down the controversy surrounding the drama's historical background and plot. Numerous netizens are continuing to claim that the story of 'Snowdrop' mocks and distorts an important point in South Korea's history, while JTBC has persistently refuted such claims.
Other dramas currently airing in the same time slot, including MBC's 'The Red Sleeve' and SBS's 'Now, We Are Breaking Up', recorded average viewership ratings of 12.8% and 5.7% for December 24, respectively.