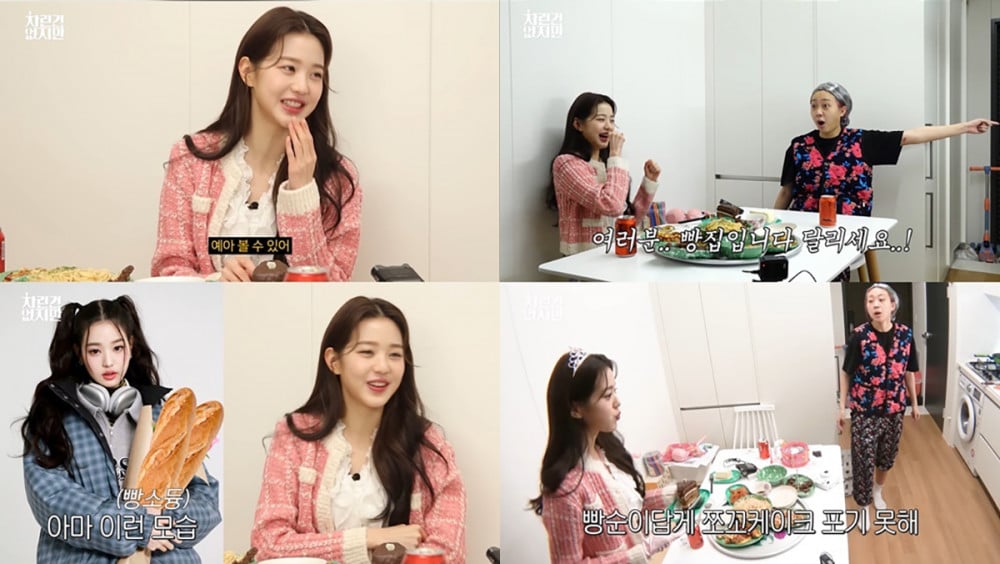 On December 10, IVE's Jang Won Young reunited(?) with her grandmother Lee Young Ji after 10(?) years!
In reality, Jang Won Young appeared as a guest on the YouTube series 'No Charim', hosted by Lee Young Ji. On this day, Jang Won Young chatted with Lee Young Ji about her second debut as a member of IVE, while also eating dishes that Lee Young Ji had prepared for the idol.
During the chat, Jang Won Young was asked, "What in life makes you happy?". To this, Jang Won Young answered, "I really love sweets like cake and bread. No one believes me when I say it, but I really love eating. I also like to go and wait in line at famous bakeries early in the morning."
The IVE member continued to describe, "I wear a big bucket hat to cover my face, and a huge padded jacket, and I wait in line with my unnies. But even when I wait in line, sometimes I can't buy the breads I want because they're sold out."
Hearing this, Lee Young Ji stood up and demanded, "Bakery owners. Get up! This girl doesn't even eat that much. Just make like two more!", causing laughter.
Check out Jang Won Young and Lee Young Ji's fun chat on 'No Charim', below!