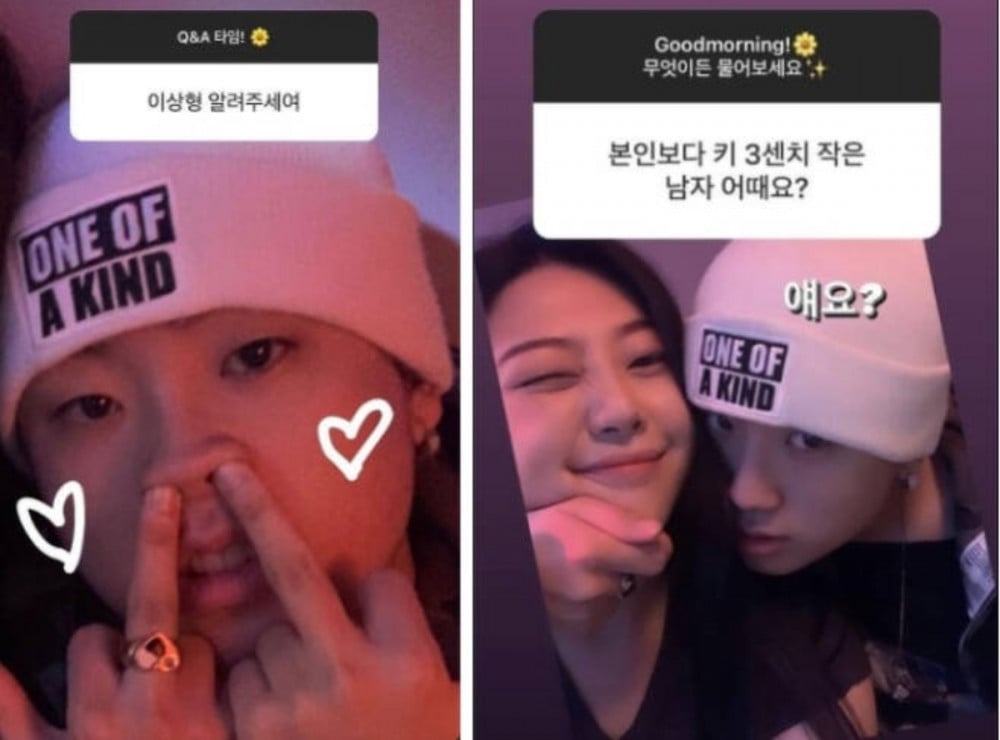 Rapper D.Ark has become wrapped up in dating rumors with trot singer Sul Woon Do's daughter, who is 8 years older than him.
Speculations that D.Ark may be dating Lee Seung Ah, trot singer Sul Woon Do's daughter, arose after Lee Seung Ah posted several Instagram stories. While hosting a Q&A session on her story, one of questions asked her, "What do you think about a guy who is 3cm shorter than you?" To this, Lee Seung Ah posted a selfie of her with rapper D.Ark and replied, "You mean him?" In the selfie, Lee Seung Ah smiled happily while D.Ark affectionately had his arms wrapped around her face.
In another photo, someone had asked her, "Please tell us your ideal type" to which she replied with a photo of D.Ark and hearts drawn over his face. In addition, she added several other affectionate photos with D.Ark, adding to the speculations that they were in a romantic relationship. Born in 1996, Lee Seung Ah is currently 25 years old. She graduated from music school in the U.S. and appeared on KBS2's 'All Trot Competition', gathering attention when her father and trot singer Sul Woon Do, who was a judge on the show, offered his critique and ultimately eliminated her on the show.

On the other hand, D.Ark was born in 2004 and is currently 17 years old. He first drew attention when he appeared on programs such as Mnet's 'Show Me The Money' and 'High School Rapper'. He recently parted ways with P-Nation after his exclusive contract ended.