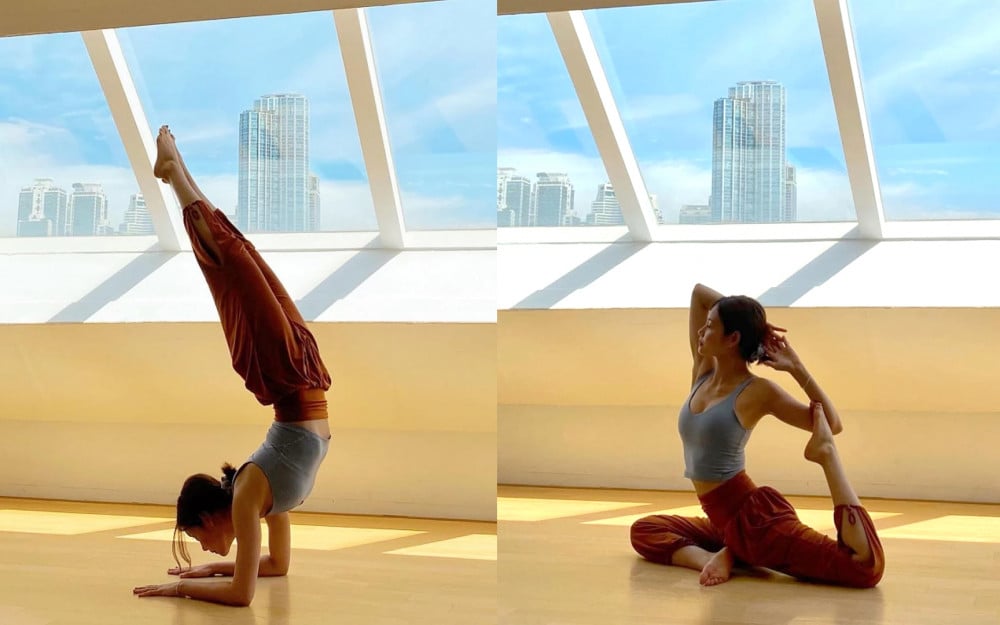 Former AOA member Yuna gave an update on her social media and revealed she had transformed into a yoga instructor and living a new life outside of the entertainment industry.
On December 16, Yuna posted a few photos with the captions, "Everyday visual body check," and the hashtags #teacheryuna #OOTD #Yoga, #Pilates. The photos revealed Yuna's firm abs and slim figure.
She radiated a vastly different vibe from when she was promoting with AOA as she showed off a short bob cut wearing her yoga outfit.
She debuted with AOA back in 2012 and gained much love and support from her fans. However, she decided to leave the group after her contract with FNC Entertainment became expired, and she decided to renew the contract.
Thereafter, it was revealed Yuna got her certification to become a yoga instructor and start a new chapter in her life.