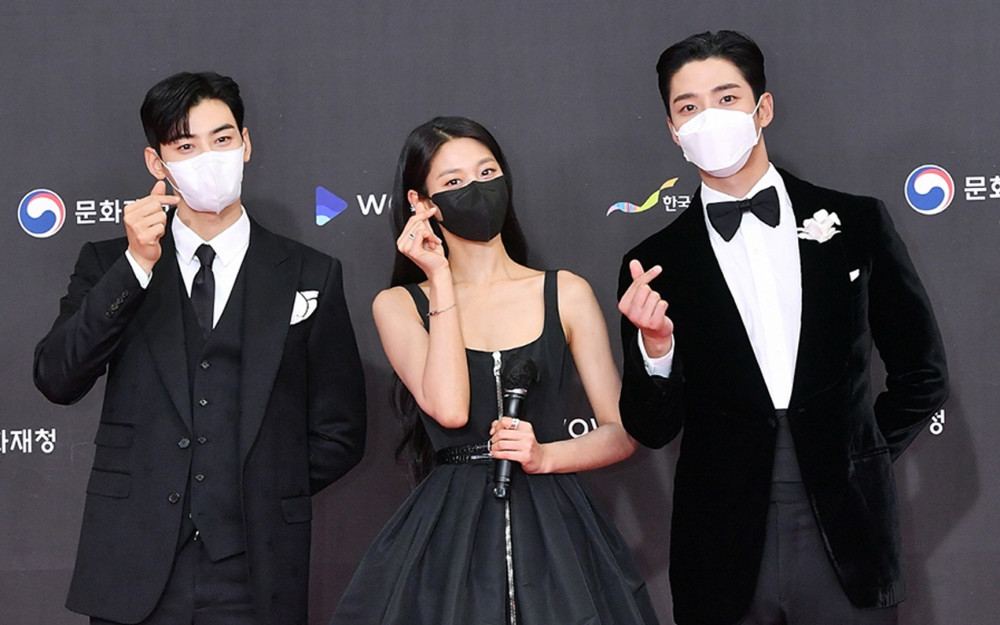 The '2021 KBS Song Festival' took place on December 17, and many artists and celebrities adorned the red carpet as they made their way to the event.
During the event, the MCs of this year's 'Song Festival' garnered much attention as soon as their names were revealed. As soon as it was announced last month that Seolhyun, Cha Eun Woo, and Rowoon were selected as the MCs, many netizens were looking forward to seeing this amazing visual chemistry on stage.
Finally, the event took place on Friday, and the three MCs came on the red carpet, boasting of their stunning visuals and dominating stature. One netizen shared various clips and photos of the three MCs and expressed that their visuals and stature is 'Daebak' or epic.
Other netizens were also mesmerized by their beauty and visual combination. Netizens commented, "Wow, Cha Eun Woo is really crazy good-looking," "Rowoon is really tall," "The three of them are so gorgeous," "Their visuals are Daebak," "It's been awhile since I saw Seohyun, her face is so small," "I think they have the best visuals," "They are the best looking MCs yet," "It's nice to see Seolhyun," "The three of them did well. They were cute and their visuals were crazy," "I really liked that it was all idols who were the MCs," and "Even with their masks on they can't hide their good looks."