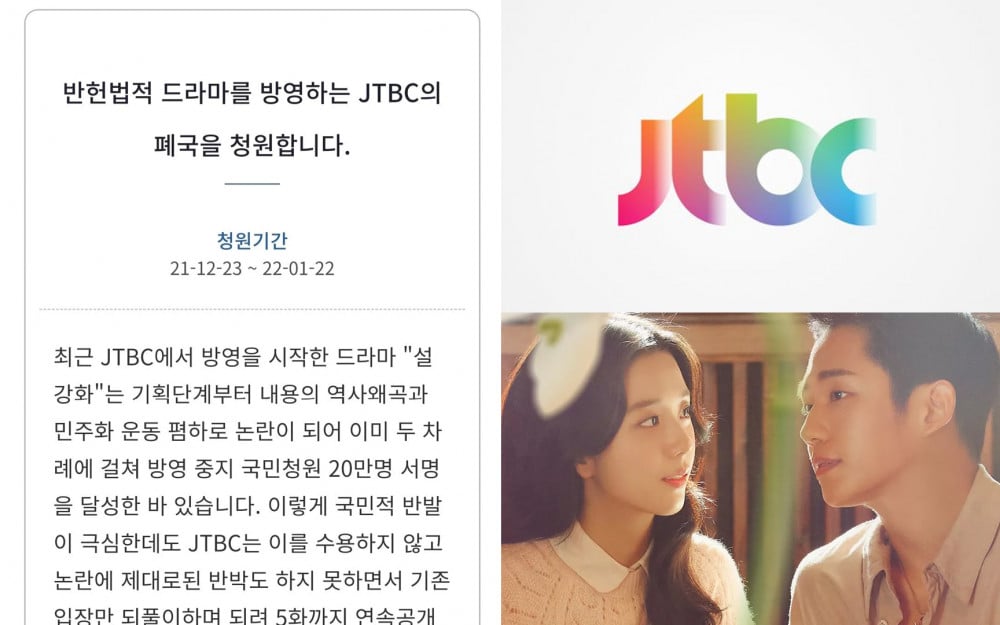 As JTBC's statements regarding the controversy surrounding the drama 'Snowdrop' seemed to be adding fuel to the fire, there has been a Blue House petition that was started to request for the shut down of JTBC.
With the controversy over the drama distorting history heightening, JTBC has released various statements in an attempt to appease the public's anger. JTBC released a statement clarifying that they have not distorted history and the characters do not have anything to do with the democratic movement during the 1980s. Additionally, the broadcast company announced they would be airing three episodes this week to prove that the drama has nothing to do with the allegations of distorting history.
Nevertheless, these statements had failed to alleviate any of the public's negative feelings towards the drama but rather increased everyone's anger. Many netizens have banded together to file a joint lawsuit against the broadcast company, and some even began a Blue House petition to shut down JTBC.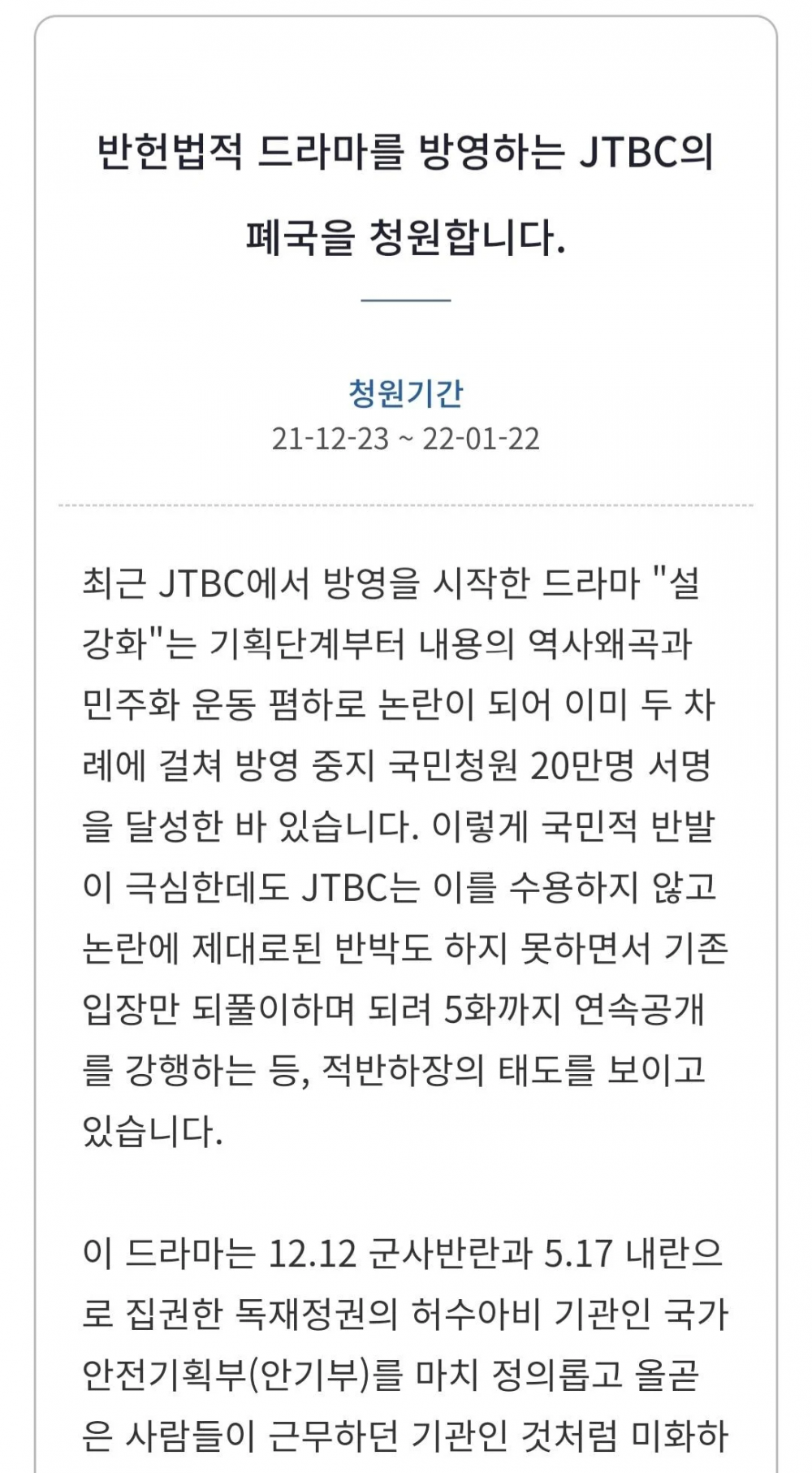 The petition currently has 25,000 signatures and alleged that the broadcast company was an anti-constitutional company and requested that JTBC be shut down. According to the petition, JTBC's 'Snowdrop' has distorted history as well as disparaged the democratic movement that took place. The Blue House petition also cited that there was another Blue House petition that had over 200,000 signatures requesting that the drama 'Snowdrop' be canceled.
So far, this Blue House petition requesting the shutdown of JTBC has over 25,000 signatures and is increasing. Netizens in an online community are continuing to volunteer to sign the petition. Netizens commented, "I signed it too," "Let's shut JTBC down!" "There are a lot of channels to replace JTBC," "We don't need a broadcast channel like this one," "They were so stubborn to keep 'Snowdrop' running," "I also signed the petition," "They're also releasing a drama romanticizing the Chinese communism after 'Snowdrop,' so we need to stop this company," "I signed too!" and "I'm going to support the shut down too."