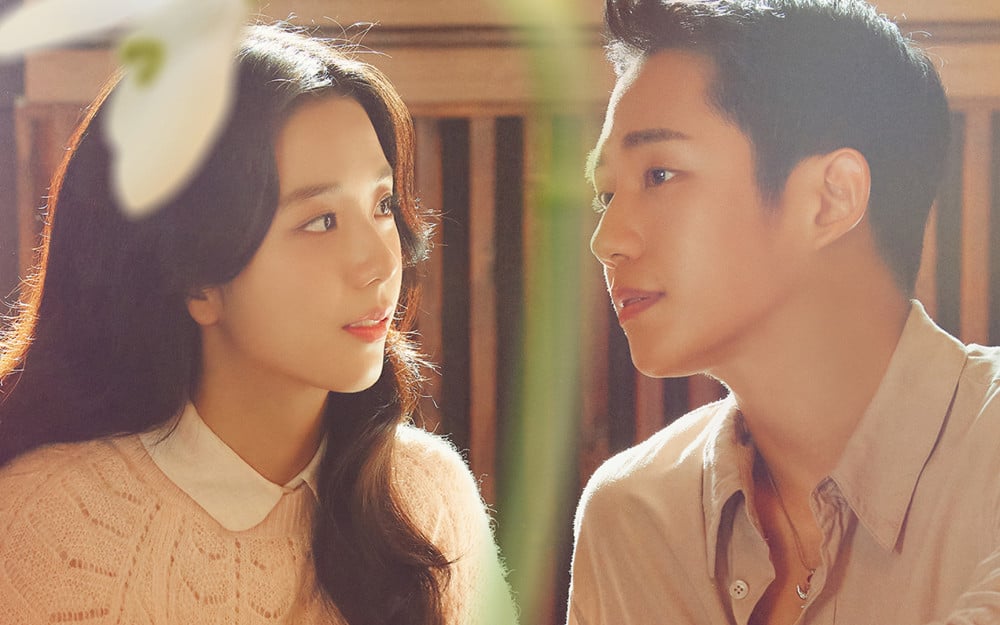 On December 21, JTBC posted an official statement in regards to the growing controversy over the drama 'Snowdrop' distorting history.
JTBC posted on their bulletin board explaining that the story behind 'Snowdrop' is fictional and has nothing to do with the historical background of that time.
JTBC wrote, "We are writing to reveal our position over the latest controversy surrounding 'Snowdrop.' We are revealing our position because the controversy surrounding the drama has not subsided and has heightened based on information that is different from the facts."
The production company continued to explain, "First of all, the motif of the main events and the background of 'Snowdrop' surrounds the presidential election during the military regime. The drama is a fictional story about how the established powers work with North Korea to maintain their power. 'Snowdrop' is a creative work that shows the personal narrative of those who were used and sacrificed by the powerful individuals."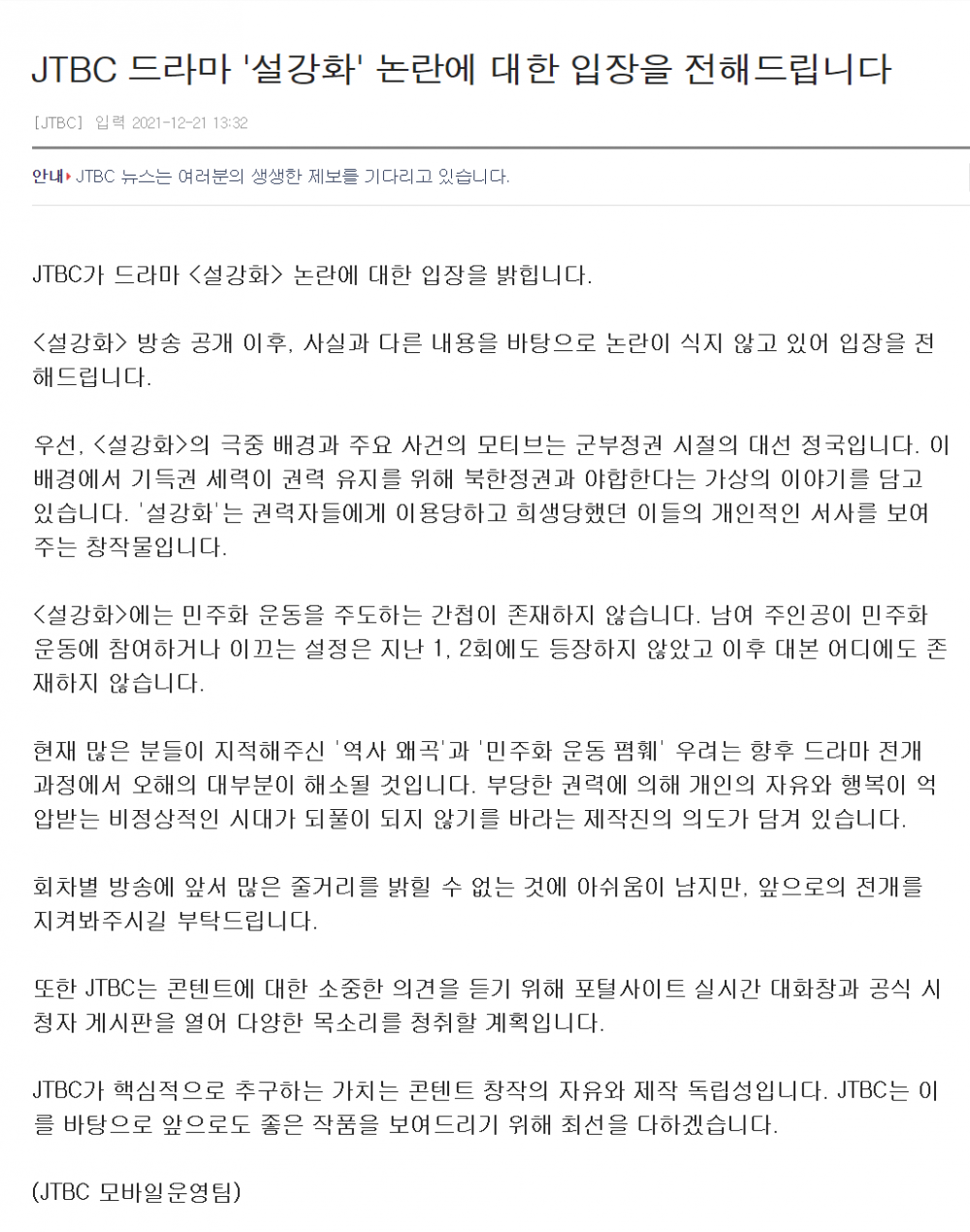 The company continued, "There are no spies leading the democratization movement in 'Snowdrop.' The story in which the male and female protagonist participates in or leads the democratization movement did not appear in the latest episodes 1 and 2 nor does it exist anywhere else in the script thereafter."
JTBC elaborated that the misunderstanding will be resolved as the story further develops in the later episodes. They explained, "Most of the misunderstandings will be resolved in the course of the drama development in the future regarding 'distortion of history and disparagement of the democratization movement.'
JTBC expressed their disappointment in which they are not able to reveal more about the story, for it may spoil the drama, and asked viewers to patiently watch how the story will unfold.
Nevertheless, netizens were still unsatisfied with the statement and expressed their disappointment in an online community where the statement was shared. Netizens commented, "This drama should be terminated," "This is such a long written excuse," "I really don't think they understood what the problem was," "I think the story setting and character setting is already an issue," "I'm so disgusted how they are saying they're afraid they might spoil the drama," "Wow, they just sound like they're blaming the viewers saying they were the ones that misunderstood," and "So what they're saying is that there are North Korean spies in the drama but they're not spies who led the democracy movement?"