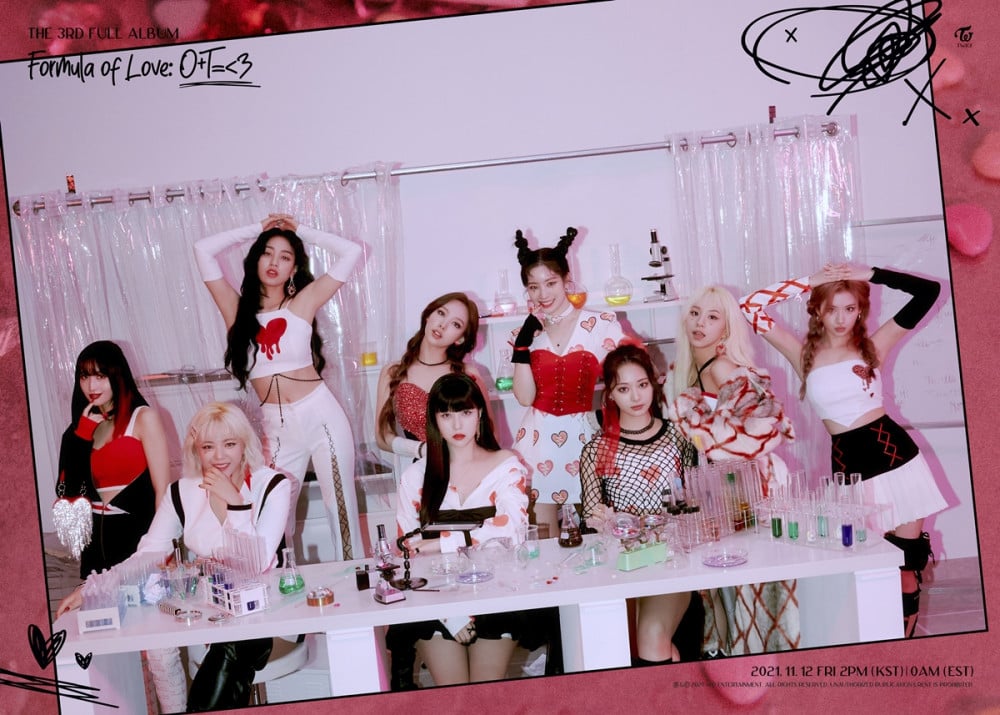 TWICE have entered Spotify's 'Global - Top Artists Daily Chart Top 50' at No.32!
With TWICE's recent release 'Formula of Love: O+T=<3', TWICE achieved a new peak in their career. The girl group entered Spotify's 'Top Artists Global at No.32' on Spotify's last update, November 12, making them the first and highest K-pop female act and girl group overall to do so.
In other news, TWICE charted 2 songs at the same time on Spotify Global Chart for the first time in their career with "The Feels" and "SCIENTIST".
Congratulations, TWICE!