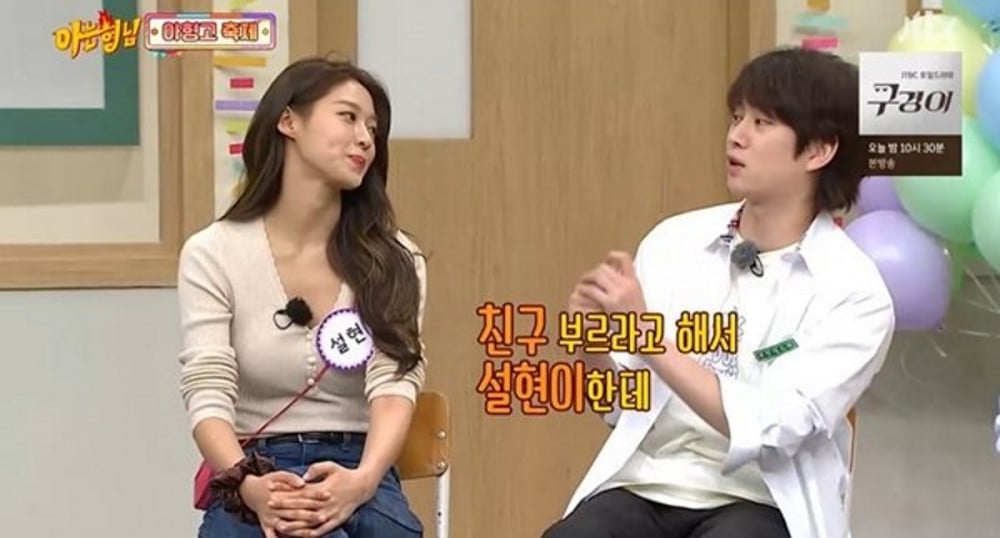 AOA's Seolhyun opened up about her friendship with Super Junior's Heechul.

On the November 13th episode of 'Knowing Brothers', the cast members asked Heechul how he got close to Seolhyun as he invited her on the show as one of his best friends. The AOA member said, "Heechul was the host for a concert when we performed overseas. He treated me comfortably and took good care of me. That's how we met."

Lee Soo Geun then asked if no one ever misunderstood Seolhyun and Heechul's friendship, and Seolhyun responded, "Heechul has a lot of female friends. We've never been mistaken as a couple."

Did you know Seolhyun and Heechul were good friends?