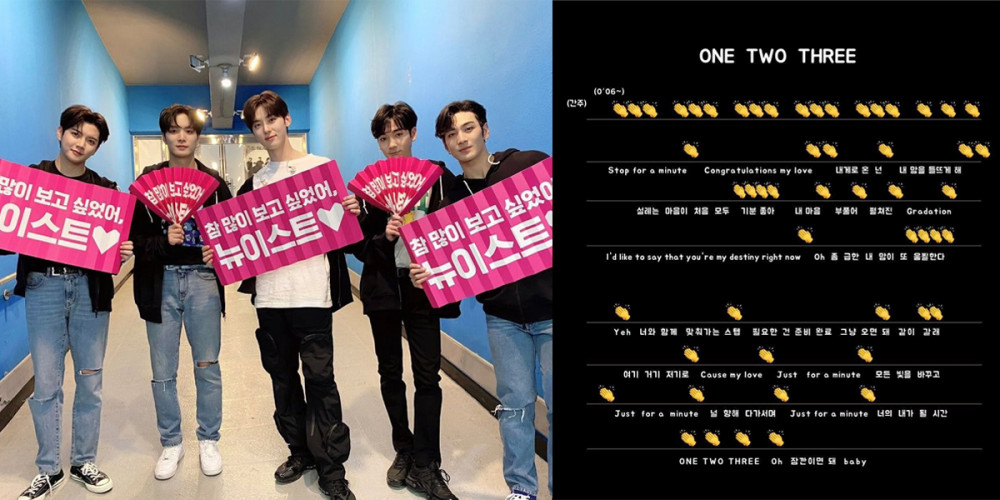 Back on November 26, NU'EST opened up day 1 of their 3-day concert 'The Black' at the Jamsil Indoor Stadium in Seoul!
'The Black' will be taking place for three consecutive days from November 26-28, marking NU'EST's first in-person solo concert in approximately 2 years and 7 months.
However, numerous changes have taken effect in light of the COVID-19 pandemic, and even though in-person concerts are back in session, any form of cheering, yelling, or screaming at any in-person concert venues is currently banned in South Korea. Concertgoers must wear a face mask at all times, and the maximum capacity for any performance venue, regardless of its size, is no more than 5,000.
Because fans are now allowed to scream or make noise during the in-person concerts, NU'EST have decided to design a unique "fan clap guide" for concertgoers, instead of the classic "fan chants" that usually happen during K-Pop shows!
Here's an example of the fan clap guide for NU'EST's "Sleep Talking":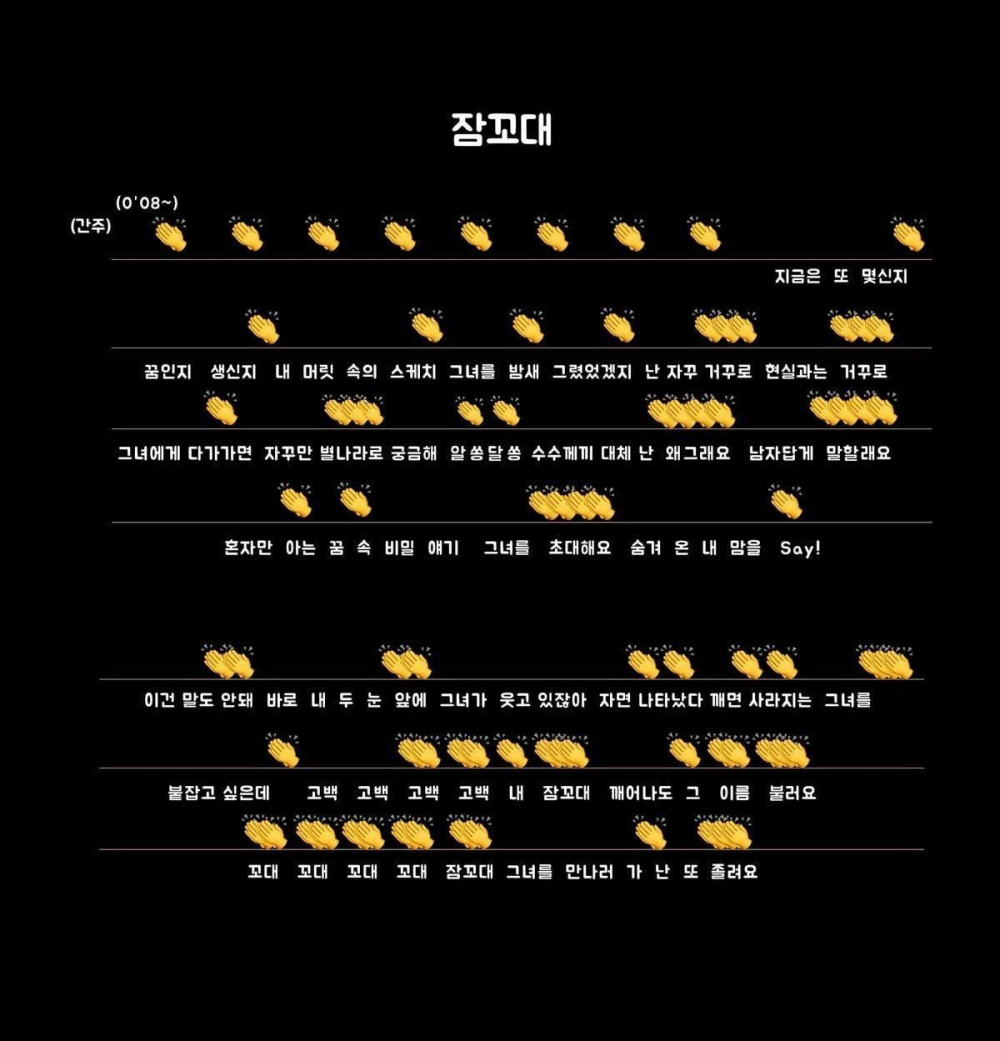 Initially, fans were thrown off when Pledis Entertainment published the "fan clap guides" only one day before the first concert date. Many fans felt that the guides were too difficult to memorize.
However, after day 1 of the concert, fans have now reported back with their experience of how it went! It turns out, the fan clap guides were shown on screens in front of seated areas the entire time, so they didn't have to be memorized:
Even when the artists aren't performing, loud screaming or yelling is not allowed. The words on the screen below read, "No screaming." So to make up for the usual "Don't cry! Don't cry!" chant that would usually happen during this moment... the fans decided to clap to the beat of the usual chant:
How did netizens react to NU'EST's unique idea to make the concert more interactive for fans, in place of screaming and cheering?
They commented,
"This looks so fun!"
"It's like playing a rhythm game at the concert kekekeke. I'm pretty good at those, so I would be good at this!"
"I want my idol to do this at the concert too!"
"I would have started laughing at myself in the middle kekekekeke."
"I guess this is another interesting memory to have from the COVID era."
"Well now this feels like a serious mission kekekekeke."
"I missed some of the beats TT."
"It's a real life rhythm game kekekekeke."
"But how are you supposed to even watch them perform if you're trying to get the claps right kekekekeke."
"Superstar PLEDIS in real life kekekekeke."
"I wanna try it kekekekke."
"I was all nervous thinking I was gonna be the only one to clap at the wrong time!"
"It's like they're giving you an exercise to do at a concert kekekeke."