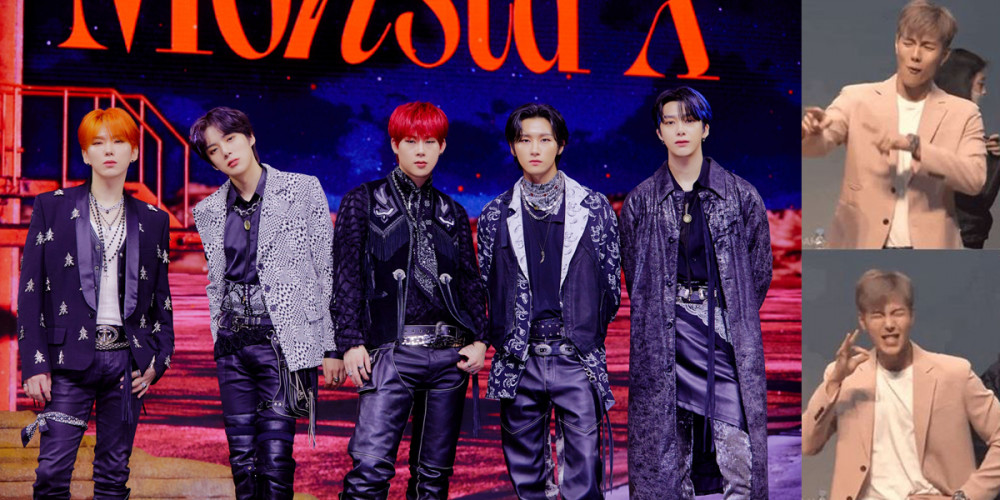 On November 19, the members of MONSTA X attended an online press conference as they geared up for the release of their 10th mini album, 'No Limit'!
On this day, member Jooheon discussed working on the group's comeback title track "Rush Hour" as a co-composer. He said, "I'm so happy I got to work on 'Rush Hour' this time. Many fans loved 'Gambler', so I was given the opportunity to work on our title song again. The song completely describes MONSTA X's identity, which is 'No Limit'. Since our debut, we have emphasized our confidence and strong spirit, and 'Rush Hour' captures that."
The five MONSTA X members also addressed promoting for the first time ever without leader Shownu, who enlisted for his mandatory service duties earlier in July. Minhyuk commented, "There's no way that we can do anything fill in for his missing spot. We are always aware that he is not here. Shownu hyung usually does our group introduction, but now I am temporarily in charge of it. Even with a small thing like that, I wish that the proper person would be here to do it. But we will do our best until Shownu hyung returns."
Lastly, when asked to describe the point choreography to "Rush Hour", Minhyuk stated, "The name of our point choreography is 'skewer dance'. There is a famous meme of Shownu hyung. He is mimicking the act of eating lamb skewers while talking with a fan. We drew our inspiration from that meme."

Jooheon pointed out, "Even though Shownu hyung isn't here for this comeback, it'll strangely feel like he's here because of that dance."

Do you remember Shownu's viral 'Skewer meme'?