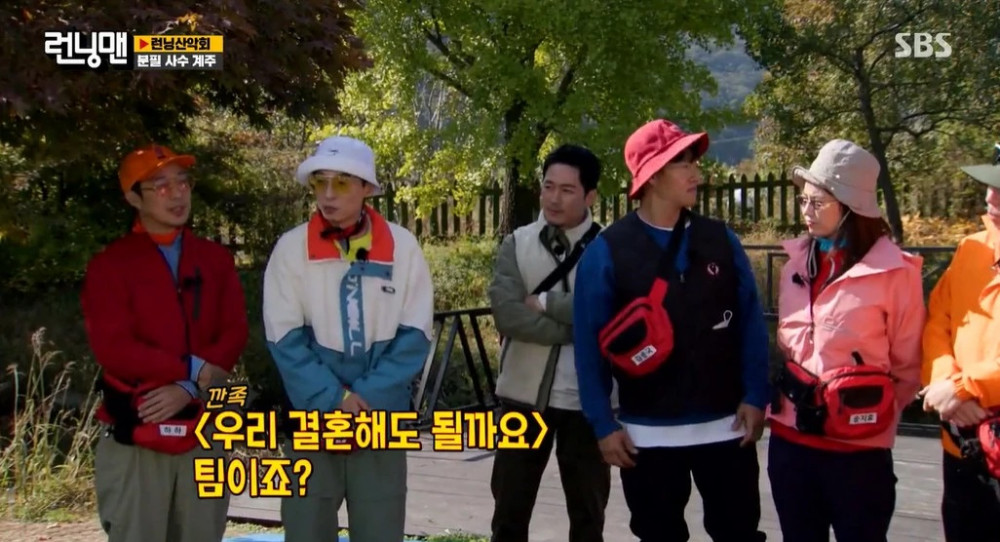 Yoo Jae Suk has once again joked about Kim Jong Kook's "love line" with Yoon Eun Hye.
As seen previously, Kim Jong Kook and Yoon Eun Hye have made headlines for years ever since they started a virtual 'love line' on the SBS program 'X-Man' (2003-2007). On the November 7th installment of 'Running Man', the members paired up amongst each other to go for a hike.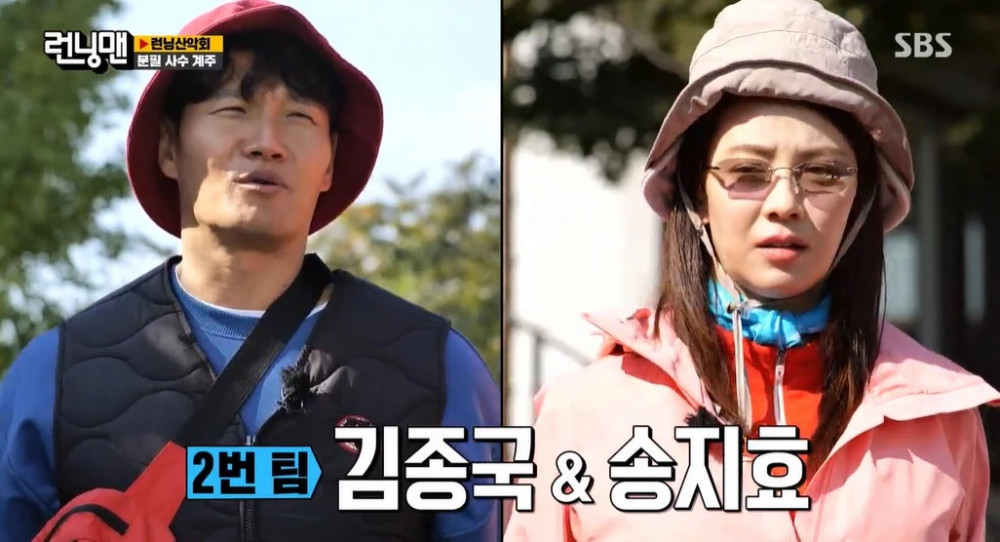 As 'Running Man's "official couple", Kim Jong Kook and Song Ji Hyo paired up together. As a joke, Yoo Jae Suk named the couple as the 'We Got Married' team, since he and HaHa had paired up together and named themselves as the 'Hang Out With Yoo' team.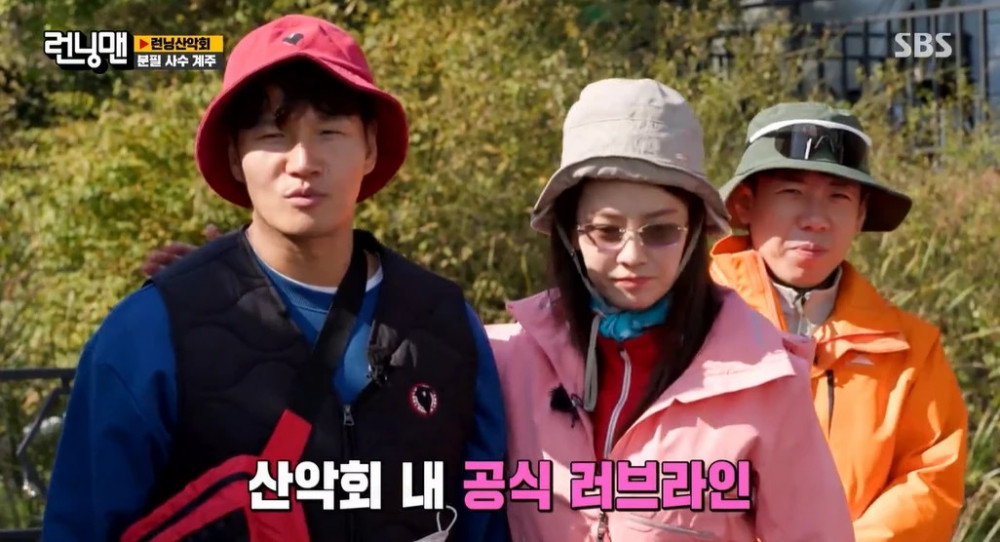 When Kim Jong Kook asked Yoo Jae Suk to stop, the MC continued to tease his colleague, eventually saying: "You look like you're in a good mood. Looks like we can invite (Yoon) Eun Hye."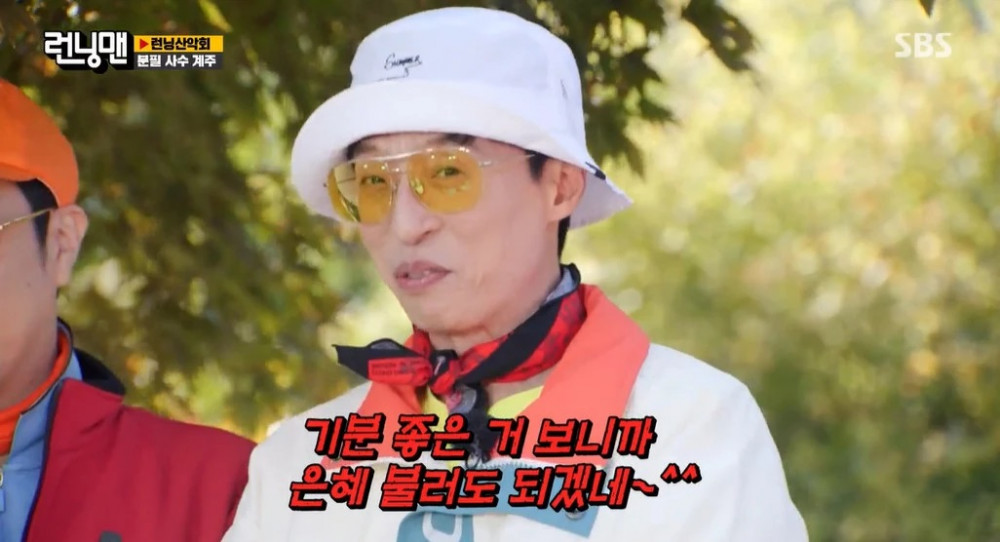 After hearing this remark, Kim Jong Kook approached Yoo Jae Suk and nearly whispered in his ears to stop. Yoo Jae Suk finally stopped, saying "I got it."
In related news, HaHa has also hinted at episodes involving Kim Jong Kook and Yoon Eun Hye through his YouTube channel back in June.