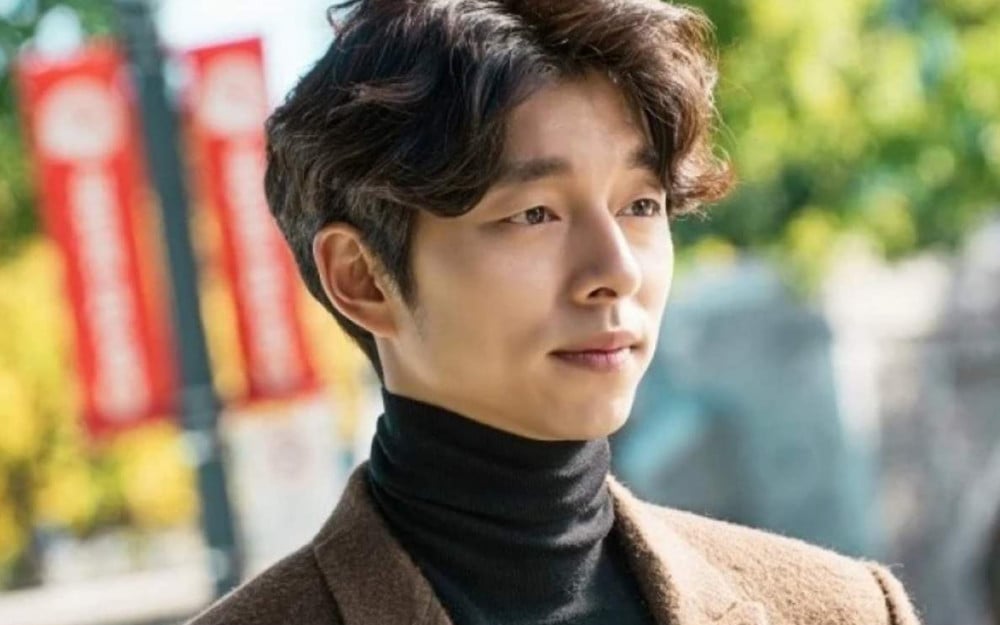 Gong Yoo's agency released an official statement denying that the actor had a date with Taylor Swift in New York City.

Gong Yoo's agency, Management Soop, told MK Sports on November 26, that "Gong Yoo had not gone to New York recently."

Earlier, there were rumors circulating on social media that the actor had enjoyed lunch with the pop singer. One popular gossip account explained that Gong Yoo had been cast as the main love interest for Taylor Swift's "Wildest Dreams" music video and shared that the two were seen enjoying dinner and looked "very cozy together." Another gossip account stated that Gong Yoo was seen having lunch with the singer and was wearing a red scarf seen in the drama 'Goblin.'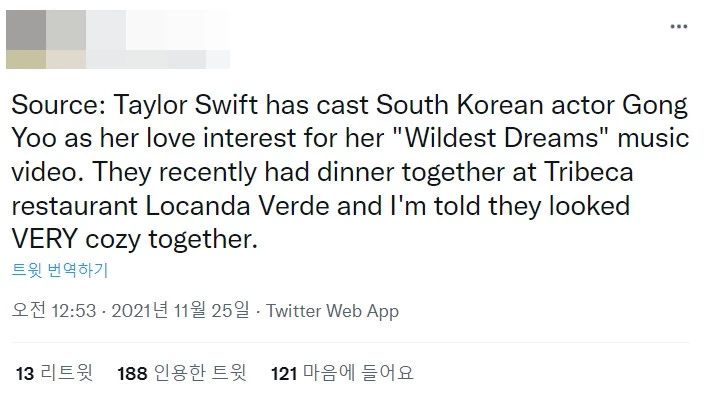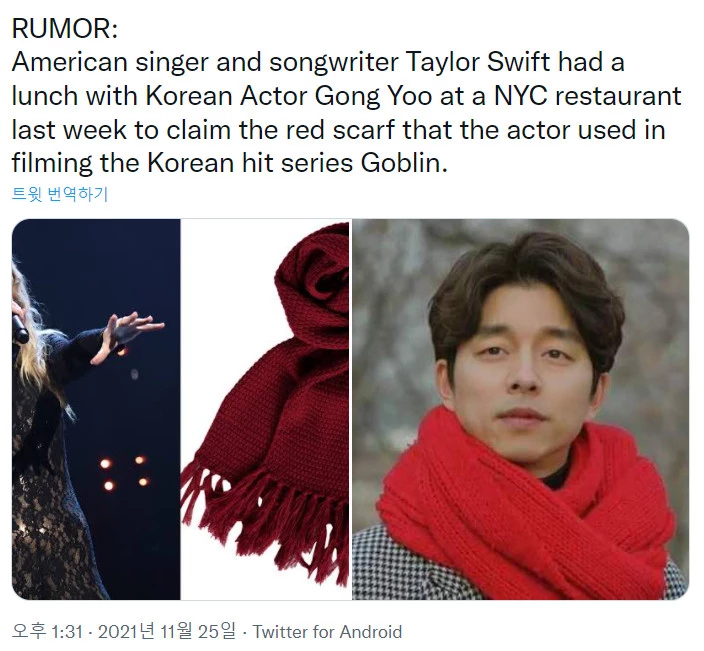 However, Gong Yoo's agency explained that Gong Yoo is currently in South Korea and is preparing for the premiere of the new Netflix series 'The Silent Sea.' Meanwhile, 'The Silent Sea' will be airing on December 24.
After hearing the news, many netizens gathered to a popular Korean online community, theqoo, to discuss this rumor. Netizens commented, "Who spread such a nonsense rumor? lol," "This is so random. This is more like someone's wish, lol," "What? So random," "This was spread through a rumor account known to spread false information. I guess this was so random that it got attention," "This was so out of the blue but I wish it was real," "I wish Gong Yoo would appear in Taylor Swift's music video," and "This person's imagination is....lol."