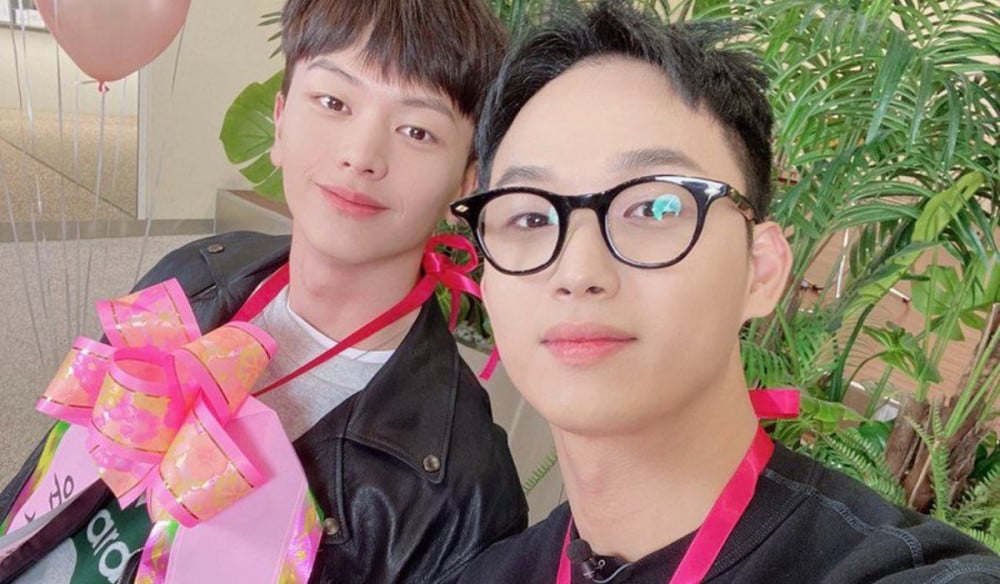 BTOB's Hyunsik wrote a letter to his fans after being officially discharged from his mandatory service.

On November 14th, Hyunsik took to Instagram to share a hand-written letter to his fans. In his letter, he wrote, "Dear Melody <3
Hello, this is Hyunsik :)
How have you been? As promised before I left, I came back healthy and well.
I missed you so much!!!
I have been waiting always thinking of the moment BTOB and Melody reunite, and at last, the dream has come true.
It took longer than I thought but our reunion is more beautiful because we have patiently waited.
Thank you again for waiting for me.
It is indeed difficult to put my feelings and thoughts towards Melody into words.
For Melody who have been waiting for me for a long time, I'll work hard to continuously deliver my genuine feelings in the future.
Let's continue to fly together looking in the same direction <3"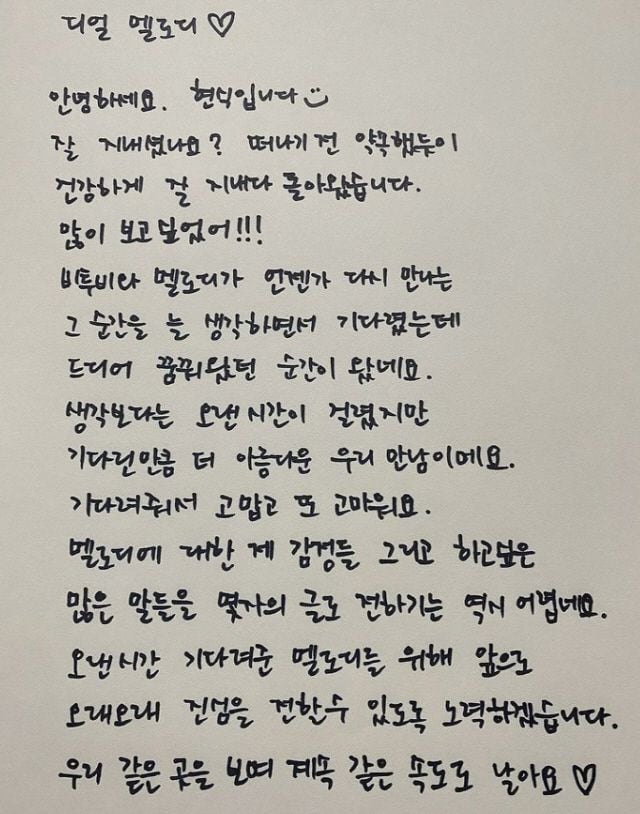 Meanwhile, Hyunsik and BTOB's Sungjae enlisted in the military in May 2020 and they were both officially discharged on November 14th. They greeted their fans on YouTube Live stream together on the same day of their discharge.