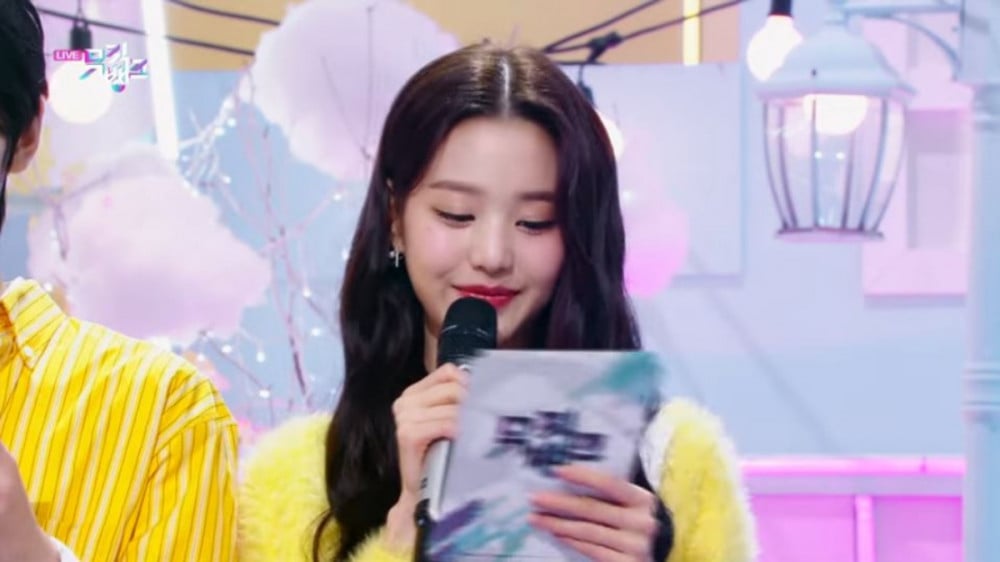 Netizens praisedJang Won Young for her MC-ing skills on her first broadcast of KBS2's 'Music Bank'.
On October 8 KST, Jang Wong Young and ENHYPEN's Sunghoon made their official debut as the new MCs of KBS2's music program 'Music Bank'. After opening up the stage with a collaboration performance of BTS's "Butter", Jang Won Young and Sunghoon proceeded with their lines and interviewed various artists. On this day, netizens were especially impressed with not only Jang Won Young's outstanding beauty, but also with her skills in smoothly delivering her lines and being very natural while interviewing the other artists.
Watch some of Jang Won Young and Sunghoon's MC skills down below!
In response, some of the netizens' comments included:
"Ah but Jang Won Young really hosted well. She didn't get nervous and also didn't make any mistakes. She did so well that I can't find any flaws."

"So frickin' pretty."

"I really couldn't find anything bad to say about her MCing...Also her visual was truly...she shined since the moment she appeared on stage. Sunghoon was also really handsome and hosted well."

"So pretty TTT."

"During her IZ*ONE promotions, even when the Japanese MCs said weird stuff, she spoke really well. It seems like she was just born with a talent for speaking. I'm jealous."

"She really did far better than I expected."

"Won Young is so on top of things I like her so much TTT Our smart girl❤️❤️❤️"

"She is really...so cool..Even when she first performed on stage, first had her debut stage, filmed for her first commercial, went on her first variety show, and MCed on her first music show, she never got nervous and even went as far as showing off her charms. She really seems to have been born to become a celebrity."
"For real, what would she have done if she didn't become a celebrity? She was already a celebrity the moment she was born."