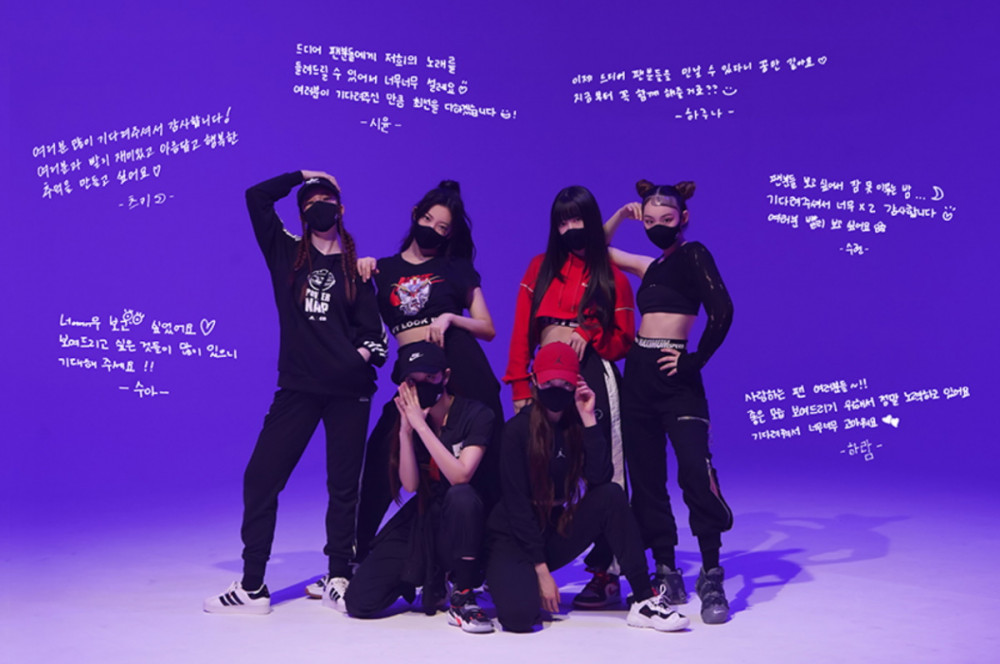 Mystic Story's upcoming girl group Billlie have revealed their 'FLOWERLD' debut teaser poster.

On October 26, the label dropped the below teaser poster featuring what looks to be lyrics for the new girl group's debut single 'FLOWERLD'. The members of Billlie, formerly known as Mystic Rookies - Suhyeon of the 'A-Teen' series, former 'Unpretty Rapstar 2' contestant Moon Sua, Kim Ha Ram, Kim Si Yoon, and Tsuki, and Haruna - are also listed.

In related news, Mystic Story and 1MILLION dance studio previously released a video featuring the Billlie members.

Take a look at the teaser poster below, and stay tuned for updates on Billlie!