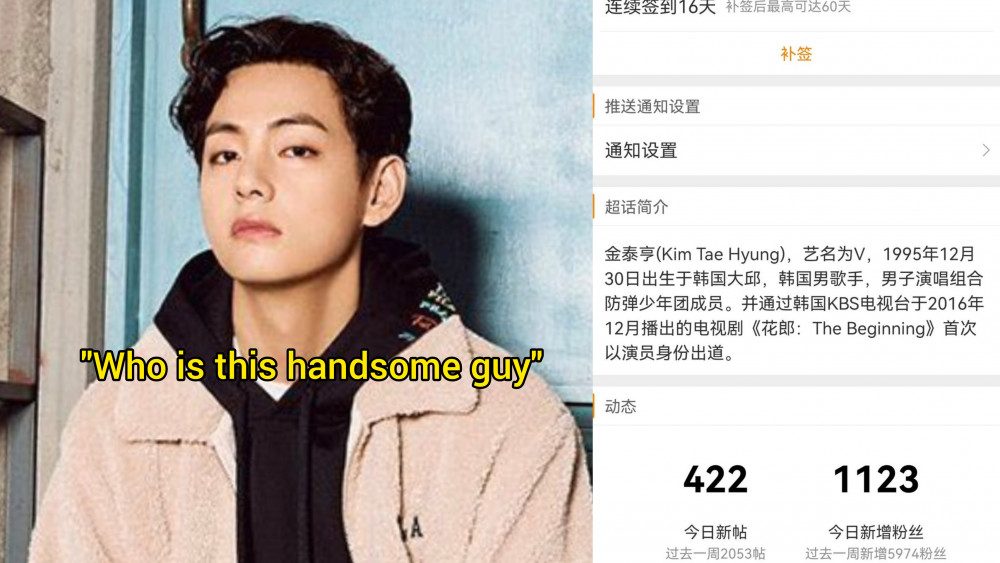 As the news regarding BTS member V's dating rumors started to take over Weibo's hot search list and became the #1 trending hot search topic in the entertainment section of Weibo, the biggest platform in China, C-netizens started to engage with the trending topic. They began to ask, "who the handsome guy in the hot search is." Nonfans and locals flooded Weibo comment sections with many remarks praising V's outstanding visuals and also asked for more photos of V.
Official accounts of many popular media and critic outlets, including Sina Entertainment (43 million followers), posted regarding V's absurd dating rumors, under which netizens went gaga over V's charm in the comment section and started asking about his details.
One outlet said, "Don't speculate about things that are not confirmed. let's look at Kim Taehyung on stage."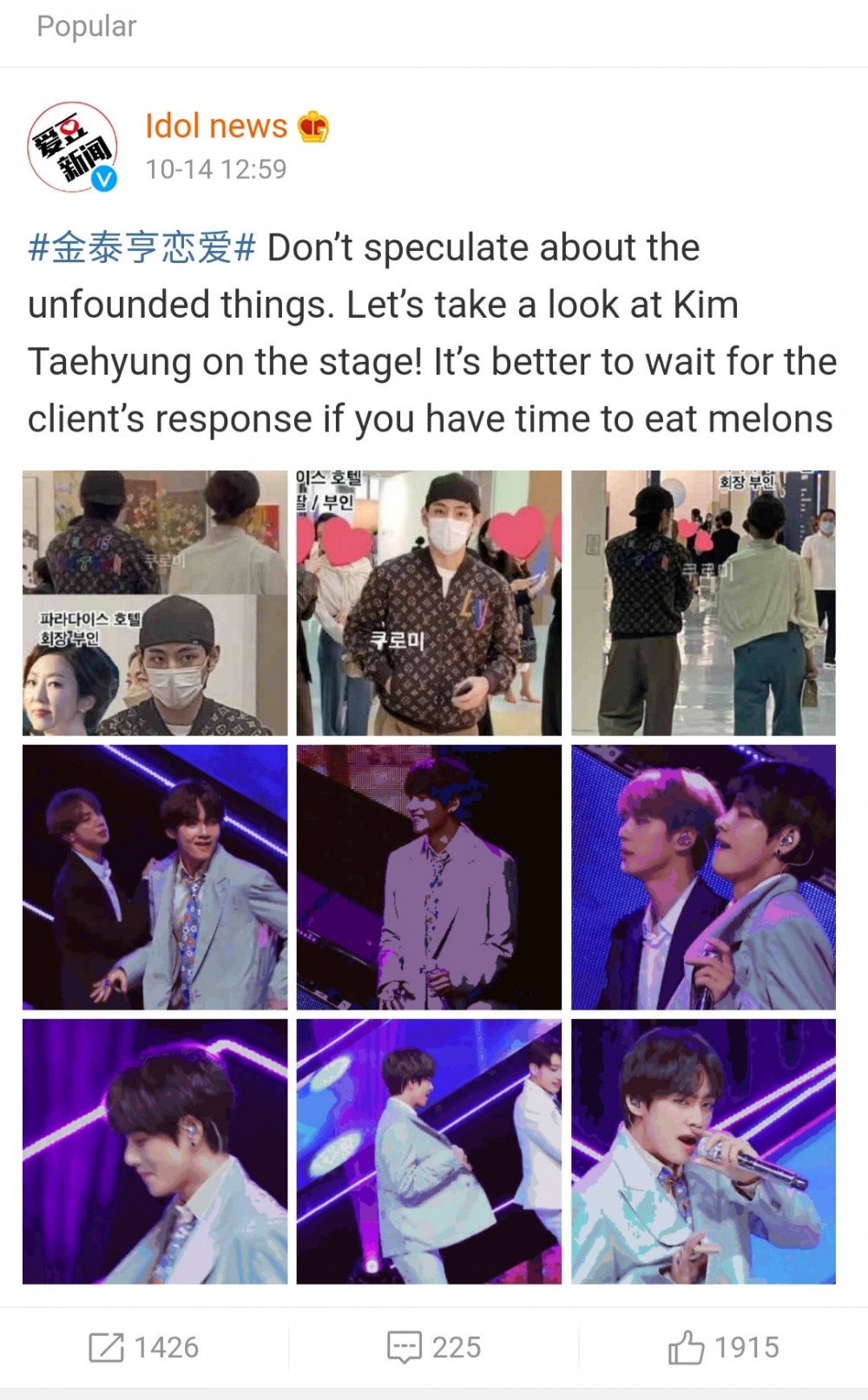 Another outlet mentioned, "Ah, this handsome guy went to an exhibition and they said he has a relationship. Run, Kim Taehyung run.."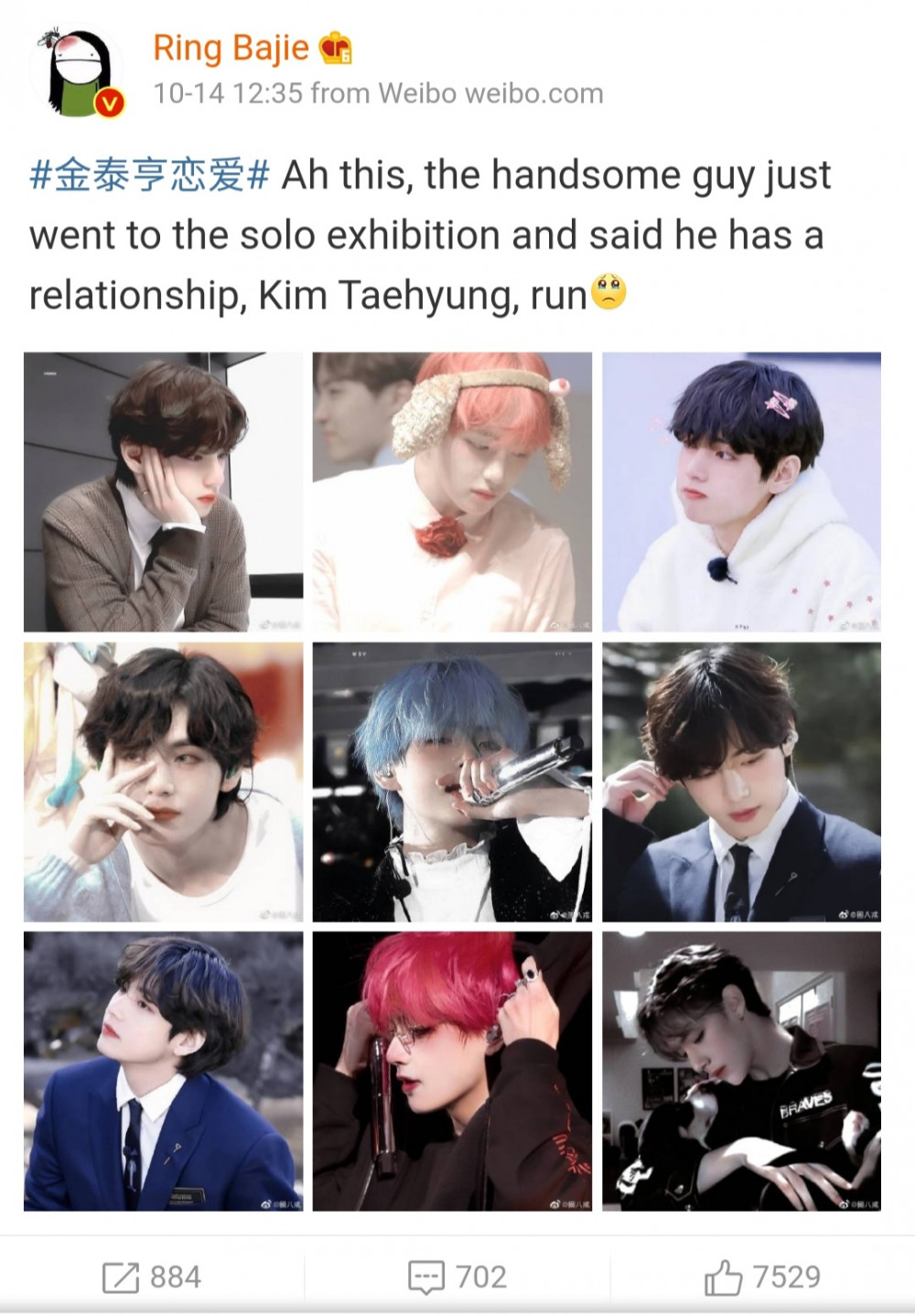 Under the posts of the outlets, many locals were seen asking about V, whose national-treasure-class visuals mesmerized so many locals on Weibo.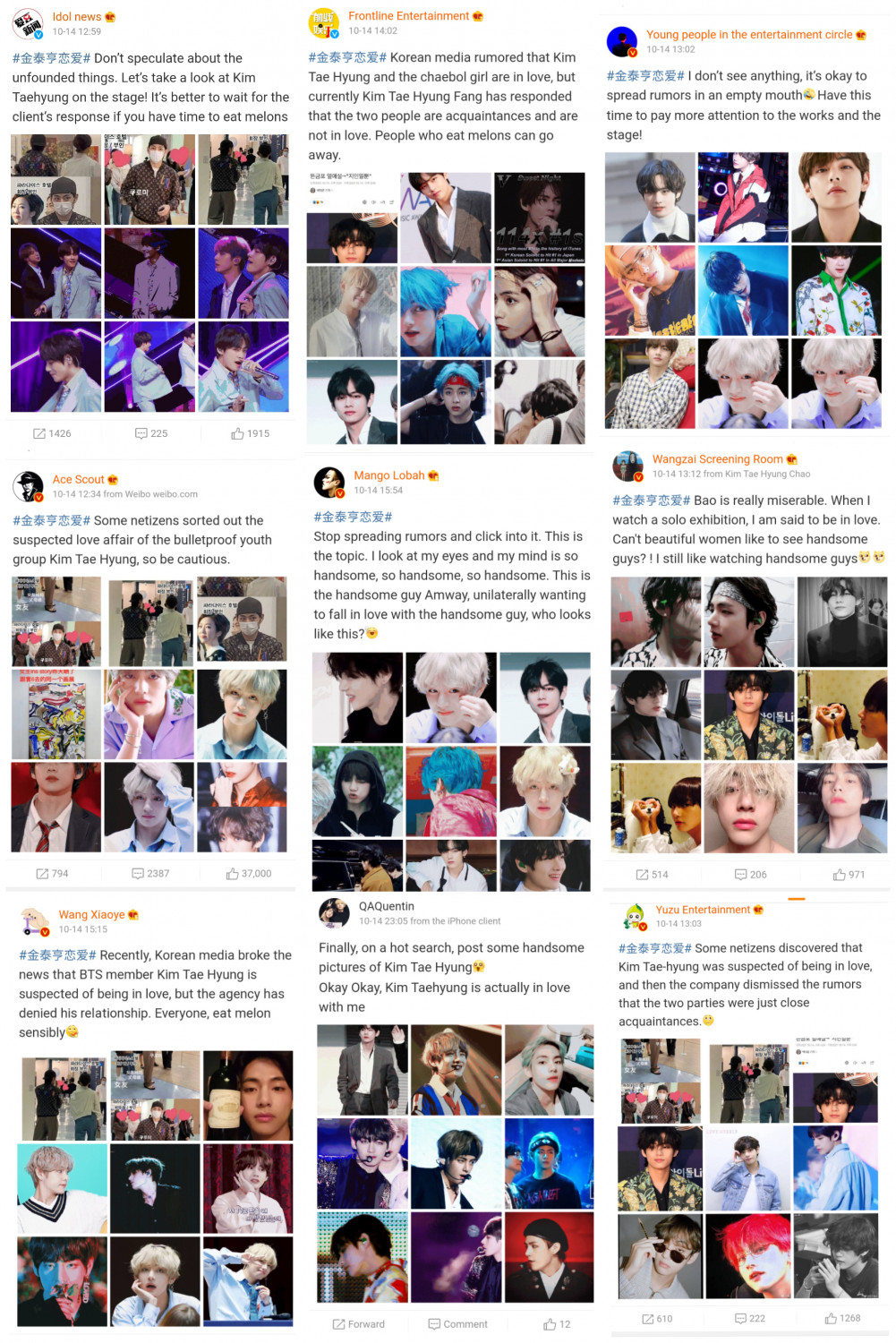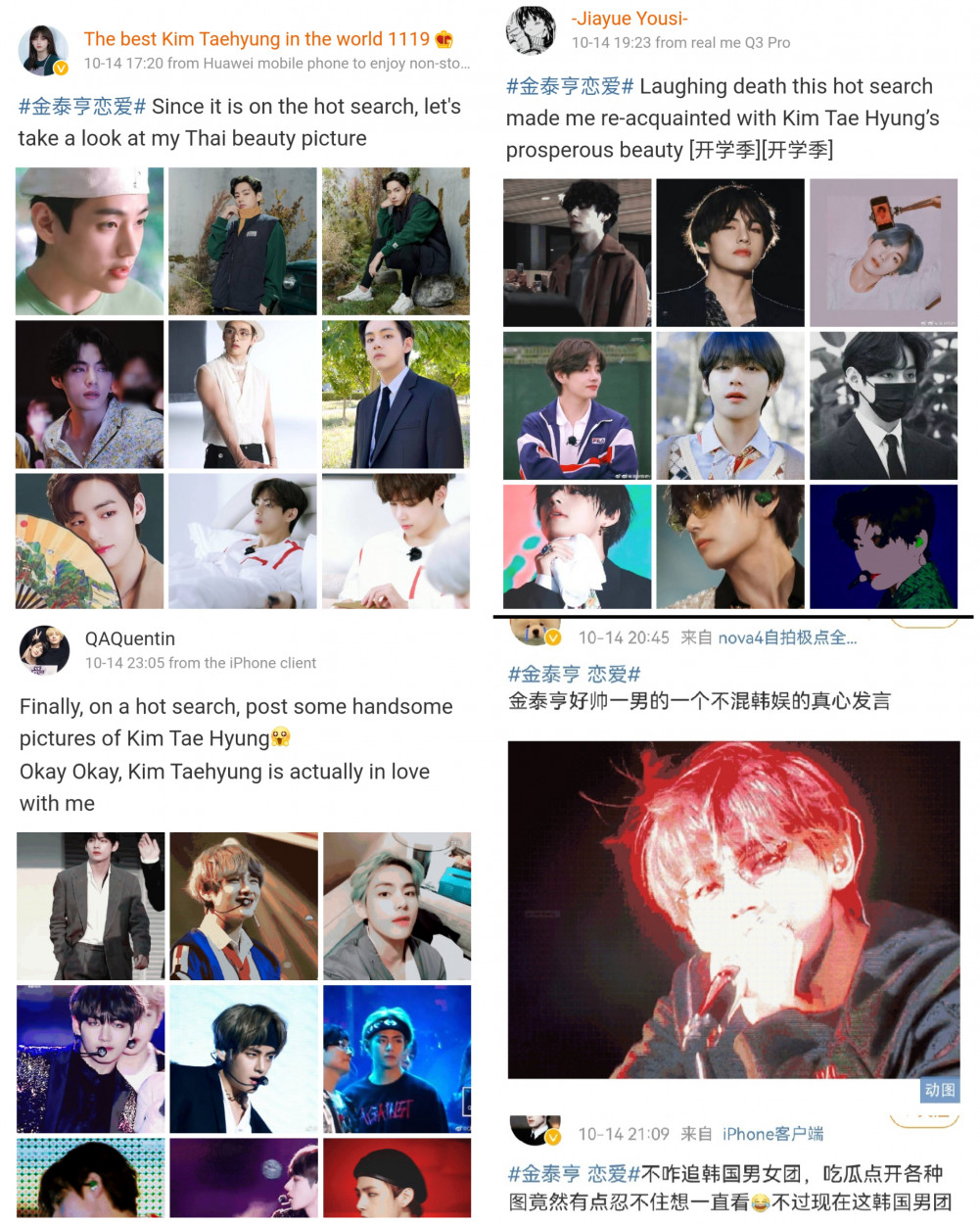 Here are some comments from the locals :
"Oh, this guy is so handsome, is there any unwatermarked picture for me to save?"

"Though I was a bit shocked to see this hot search just now, but when I clicked in, this handsome guy appeared, send me more."

"Send me more picture of him I beg, I will kneel down please."

"I looked around and didn't see anything, I don't know why is there such a hot search, but there is a saying that he is really handsome and yes, the red haired photo below is absolutely amazing."

"Let's just say, I came in to see trends, but let's just say, this guy is so fucking handsome."

"So handsome."

"Who is this handsome guy?"
No wonder why V is called the "Ultimate stan attractor."