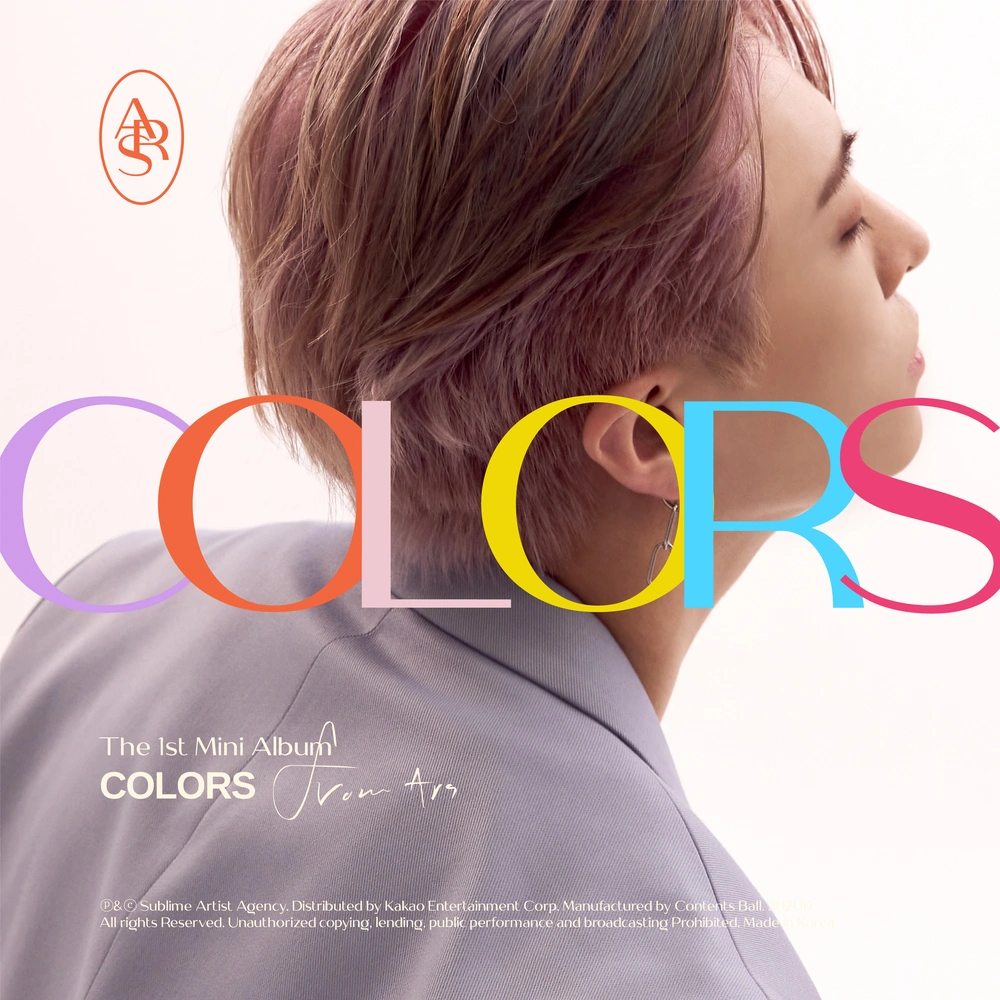 [This review reflects the opinions of the author and not necessarily those of allkpop.]
Track List:
1. Beautiful
2. Tasty
3. Vibin
4. Roses
5. Eternal
6. Moonlight
7. Lonely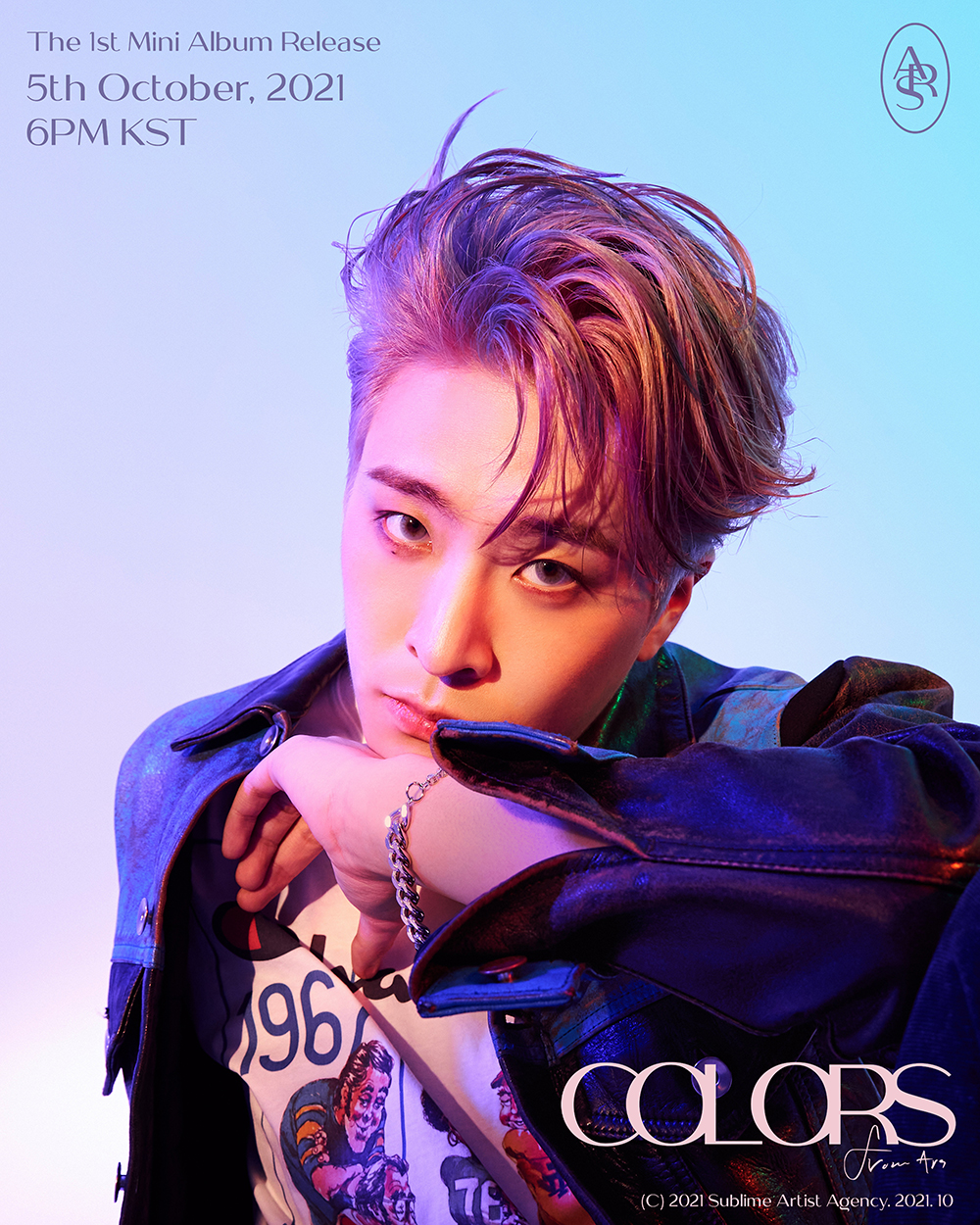 Youngjae debuts with his first mini-album since the start of his endeavors at Sublime. COLORS is a gentle display of Youngjae's abilities as a soloist and features a number of vocal performances ranging from mellow to ear-rattling (in a good way!). Beginning with a sweet song entitled "Beautiful," Youngjae showcases a pure pop sound with his honey-rich voice. Though "Beautiful" is simple in nature, the sentiment and concept suit the artist perfectly.
We then move towards a more mellow R&B-inspired song called "Tasty." As his performance intensity starts to increase slowly on the album, "Tasty" is a natural and effortless transition from "Beautiful." This R&B pop love song is just as endearing as Youngjae himself. Again, the artist boasts a simplicity that is addicting and easy to digest.
"Vibin'" is the artist's chosen title song for his debut. Suave and flirty, "Vibin'" has a fun and light-hearted feel that evokes the feeling of riding in a convertible while zooming down the freeway. The title is a choice that reflects Youngjae's agreeable demeanor and cheerful personality.
Things take a downtempo turn with "Roses." The first song of the album to really boast a heavy bass beat, "Roses," is R&B through and through. Sultry and emotional, the song contrasts nicely with the first half of the release and is an excellent display of Youngjae's signature vocals. This concept is a bit different for Youngjae, but he manages to wow with his exceptional note-hitting abilities.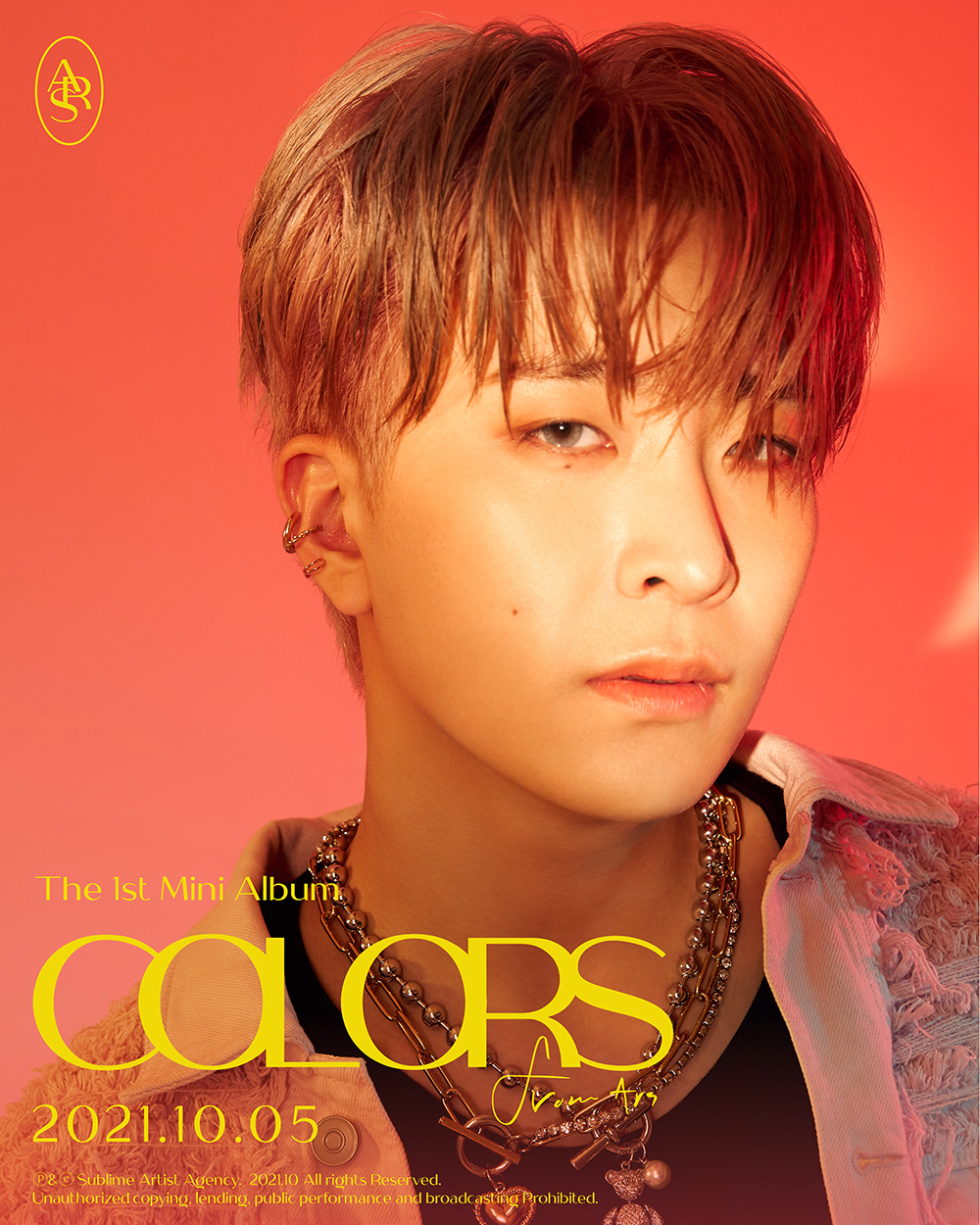 "Eternal" carries a sweet piano melody for a meaningful and moving ballad. It seems the theatre helped Youngjae improve his already incredible vocals, as he expresses emotion with his voice in such a raw and unfiltered way on this song. The song's star is, without a doubt, his incredible singing. Youngjae is a vocalist through and through.
"Moonlight" and "Lonely" are the album's chosen closers. "Moonlight" keeps the theme of downtempo with a sound and concept that's only slightly more upbeat than "Eternal." Out of the album, "Moonlight" fell a little flatter than the rest, but luckily for listeners, "Lonely" managed to fill that need for distinction. "Lonely" boasts interesting lyric delivery as well as gives a somewhat spiritual experience towards the end as Youngjae really flexes his crooning to the extreme. Overall, Youngjae presents COLORS as a showcase of exactly that: his true colors.
MV REVIEW
With a classic denim ensemble and 'windows down on the interstate' type of MV, Youngjae returns with a feel-good visual for "Vibin'." Simple and somewhat predictable, this MV really hits the nail on the head for a carefree... well, vibe. Youngjae manages to showcase a new side of him that focuses on his abilities as a vocalist, dancer, and artist. "Vibin'" is reminiscent of many popular and famous scenes of driving top down with no destination in sight. Untroubled and reinvented, Youngjae takes center stage in this MV.
MV SCORE:
MV Relevance…..8
MV Production…..7
MV Concept……..7
MV Score: 7.33
ALBUM SCORE:
Album Production…...9
Album Concept……...9
Tracklisting…………...9
Album Score: 9.0
Overall: 8.17