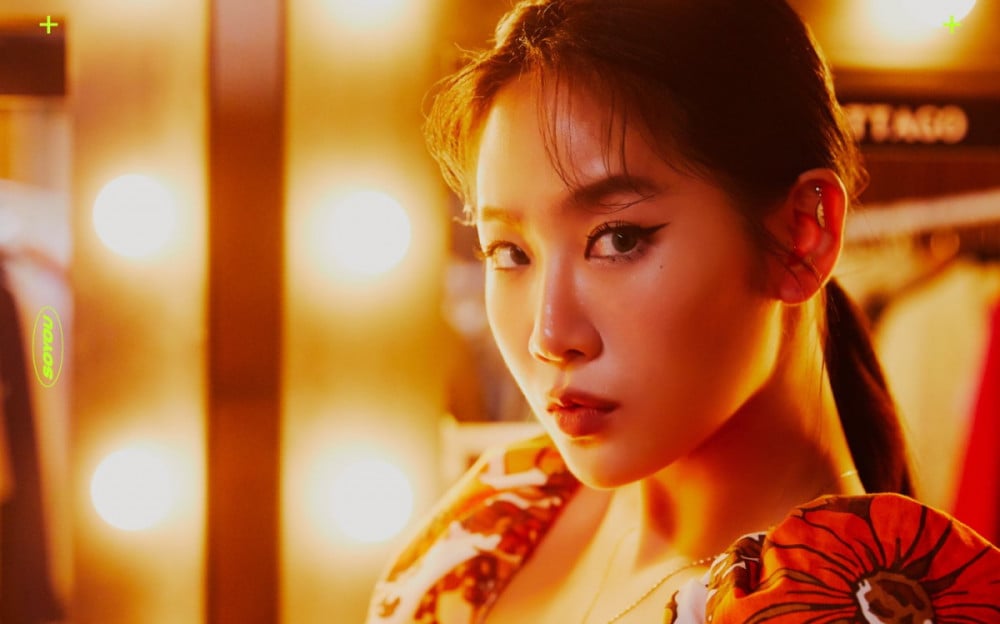 Soyu has parted ways with Starship Entertainment after 11 years.

On September 8, reports revealed Soyu did not renew her contract with her longtime label, and Starship Entertainment confirmed the news in an official statement. The label stated, "Firstly, we'd like to sincerely thank fans for their generous love and support towards Soyu. We have had detailed discussions with Soyu, but in the end, she decided not to renew her contract. We'd like to inform you her exclusive contract has been terminated."

Starship continued, "Soyu shined in the entertainment industry as the best artist for the past 11 years. We express sincere gratitude to her for spending a long time with us since she's been a trainee, a member of SISTAR, and a solo artist. We respect her decision, and even though her contract has come to an end, we sincerely support her and hope Soyu always has a happy future in her new start."

The label concluded, "Once more, we sincerely thank the fans who have given Soyu love. We ask you continue to show her a lot of warm interest and support."

Soyu debuted under Starship Entertainment as a member of SISTAR in August of 2011 with "Push Push". After SISTAR disbanded in June of 2017, Soyu made her solo debut with "The Night" in December of that year.

Stay tuned for updates on Soyu.