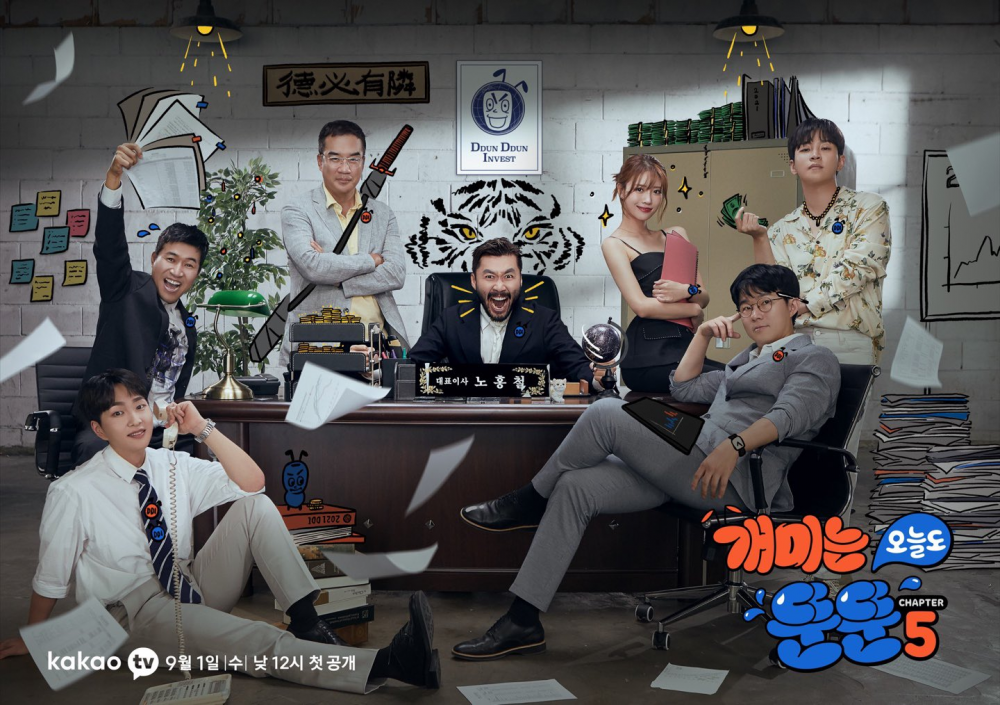 SHINee's Onew has now been confirmed to feature in the show, 'March of the Ants: Chapter 5.'
"March of the Ants: Chapter 5" is a stock investment show that features other "ants" such as Noh Hongchul, Kim Jongmin, DinDin, MiJoo, and now Onew. In the show, celebrity Ant Corps of super-high-ranking stock experts like Kim Pro and Shuka will provide the knowledge necessary to figure out which stocks to invest in. Chapter 4 of "March of the Ants" received great reception for the blend of educational stock information and entertainment. In chapter 5, Ant Corps will create the investment company "Ddunddun Investment," and also help real customers invest in stocks chosen through open recruitment.
Onew's appearance was first made known in a teaser video. Onew introduced himself and said, "I've invested 5 million won to make 50 million won", which arouses curiosity about his abilities in investment. His appearance is expected to be a refreshing change. A sudden comic dance battle with Kim Jongmin and MiJoo already indicates a positive turn!
For Chapter 5, regular investors born in the 90s will join as interns, creating a unique and interesting experience. Many people from unique backgrounds and experiences will be brought together. In the show, Jurin, a beginner in society, and the Tteokbokki ants, who have been under great pressure from stock losses, will work with the celebrity Ant Corps which will create a joyful and exciting experience.
"March of the Ants: Chapter 5" will air every Tuesday at 5:00 pm KST every Tuesday starting on September 14th. The show is very informational and will give amazing pointers about investing in stocks that are up and coming in the current climate of very low interest rates. The combination of enjoyable entertainment and information is very stimulating and exciting!
(Translation sourced from
on Twitter)