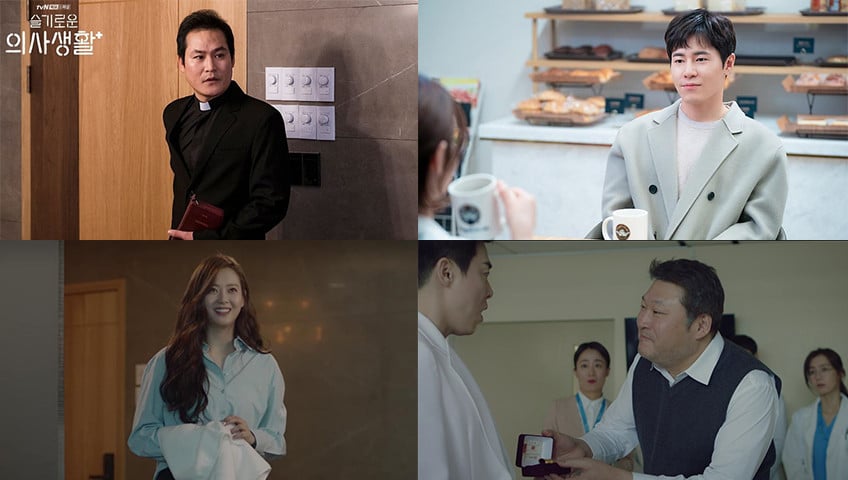 From the Reply series, to Prison Playbook, to Hospital Playlist, director Shin Wonho and writer Lee Woo Jung have been serving unrivaled relatable stories that stay with us for years. Out of these series come characters that we grow to love and invest ourselves in, which is why there's always an irreplaceable feeling of deja vu when any one of them appears out of the blue in whatever you're watching right now.
As Hospital Playlist Season 2 closes in on its last two episodes, we look back on crossovers that made our eyes come alive, thanks to the bottomless creative juices of its makers!
Park Hyung Soo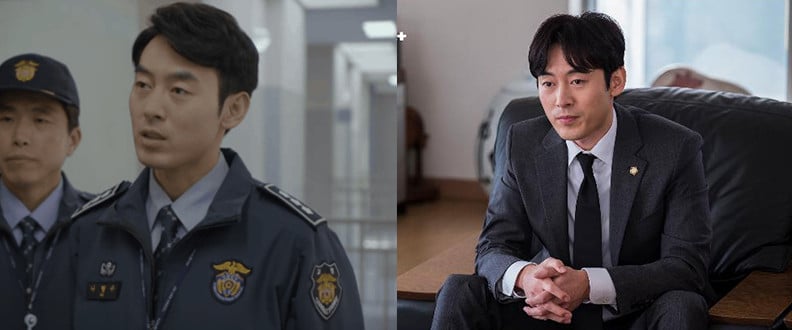 Still firmly law-abiding as ever, the cold and utterly rigid Captain Na of Seobu Penitentiary is first to make a cameo as Lawyer Pyeon. He comes in to give a hand to the Ahn family upon the death of Yulje Medical Center's chairman. It seems he still visits the jail every now and then, as his attorney self is dating a prison guard.
Jung Jae Sung

Seobu Detention Center's Professor Myung reappears and maintains the 'professor' label still - but this time in a clean white coat as the Chief of Neurosurgery. He probably wasn't lying when he said his prison nickname was because of his great knowledge.
Kim Sung-kyun & Sung Dong-il

Aigoo, Kim Sajang and Sung Sajang! The versatility of these key characters in Reply is no secret in the showbiz industry. Portraying the role of Ahn Jeong-won's older brothers, who are - surprise - religious leaders, their unexpected, hilarious entrance cracks up the audience and trends on social media. Sung Dong-il comes back in Season 2, and we're still LOL-ing every time he calls Jung Rosa (Kim Hae-sook) eomma.

Yeom Hye-ran

Yoo Han-yang's (Lee Kyu-hyung) strong-willed mother in Prison Playbook displays another side of parental spirit in this medical drama as the mom of Min-Yeong, one of Jeong-won's patients. Even with just a short screen time, she breaks everyone's hearts as she bids a painful goodbye to her dying daughter.
Kim Han-jong

Mealtimes at Seobu Penitentiary aren't the same without the sunny Han Jong a.k.a "heavy goods carrier" announcing the menu with his resonant voice. In Hospital Playlist, he is Gong Hyeong-u, who is a patient of Professor Min Gi-jun. Yong Seok-min raises his voice at him while trying to explain the procedure he's about to go through. Luckily, neurosurgery ace Chae Song-Hwa takes on his operation, resulting in a successful one.
Kim Sung-Cheol

Jailbird Young-Cheol and Lieutenant Lee Joon Ho (Jung Kyung-ho) meet again not as inmate and prison guard, but as a former patient and a doctor. In this parallel universe, No Jin-hyeok visits Yulje not to have his heart rechecked, but to get Kim Jun-wan to apply for a credit card.
Go Ara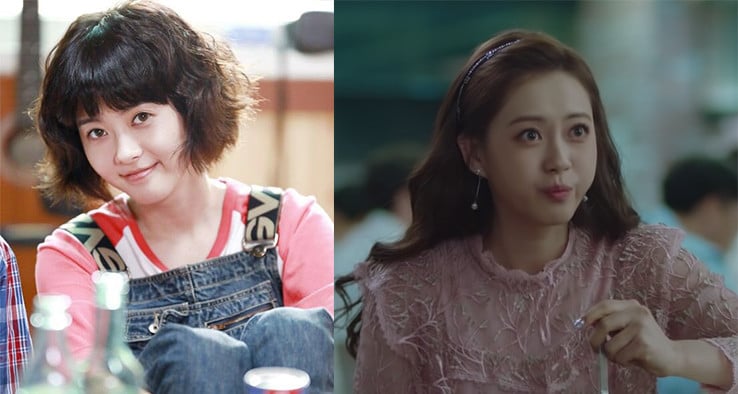 Reply 1994's Sung Na-Jung turns heads at the hospital cafeteria as she plays the role of a high-status celebrity who also happens to be the ex-girlfriend of Lee Ikjun. It seems she still has a thing for guys in the medical field. Imagine what would've happened if Chilbong saw them eating together!
Choi Moo-sung & Kim Sun-young

One of the most irrefutably memorable crossovers in this series features the oldie but goodie Ssangmundong couple who stole the show with witty Reply 1988 references. As a sign of gratitude for treating his wife, Moo-sung offers Ik-jun a golden turtle, to which he refuses. Taek would've flipped out if he knew about that.
Jung Min Sung

Like Gobaksa of Prison Playbook, Chang-hak carries deep love and concern for his family despite his existing conditions. He refuses to have his wife donate her liver for his transplant, knowing that she is needed by their child.
Lee Kyu-hyung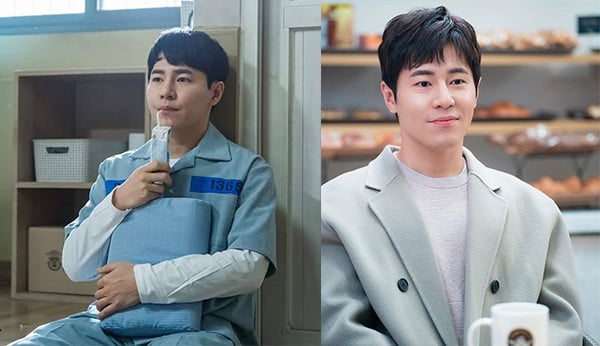 The iconic Looney doubles down on charisma as patient Yoo Kyung-jin's brother, whom his mother desperately wants to set up with Song-Hwa. However, he tells her over coffee that he already has a girlfriend, and their romance began with a long-time friendship. Although his love story somehow reflects IkSong's, isn't it also quite reminiscent of Looney's?
Yoo Jae-Myung

Completing the Ssangmundong dads' special appearance is Dong Ryong's appa, who plays Radiology Department's Dr. Shin and poses a "threat" to Ik-jun in Yulje's table tennis quarterfinals. Despite the seemingly predictable outcome of their game, the two possess incredible teamwork when operating on their patient.
SPECIAL MENTION: Eun Ji-won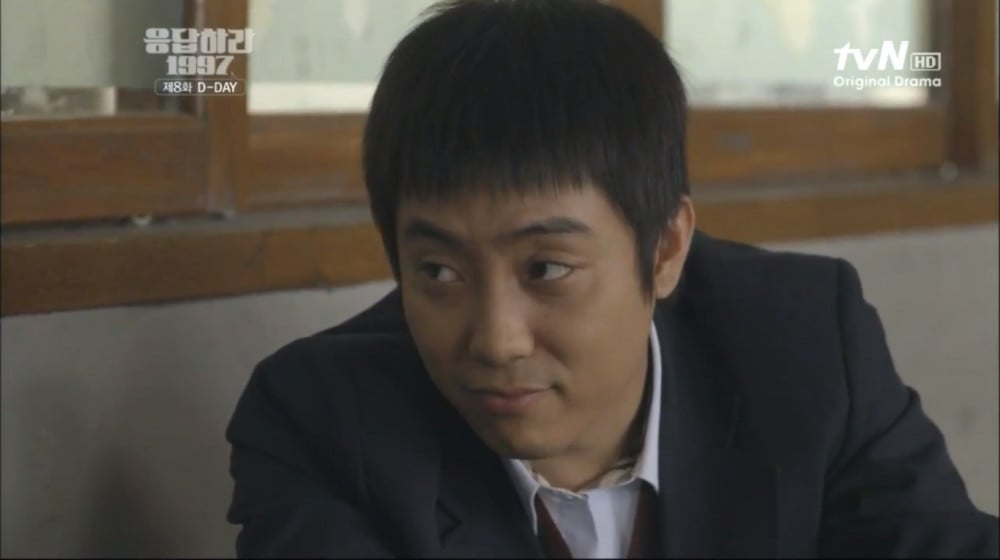 You may not have seen Reply 1997's Do Hak-chan on-screen, but you sure heard him! In Season 1, Episode 3, he takes part as a co-host of a radio show that Song-Hwa was listening to on the way to camping.