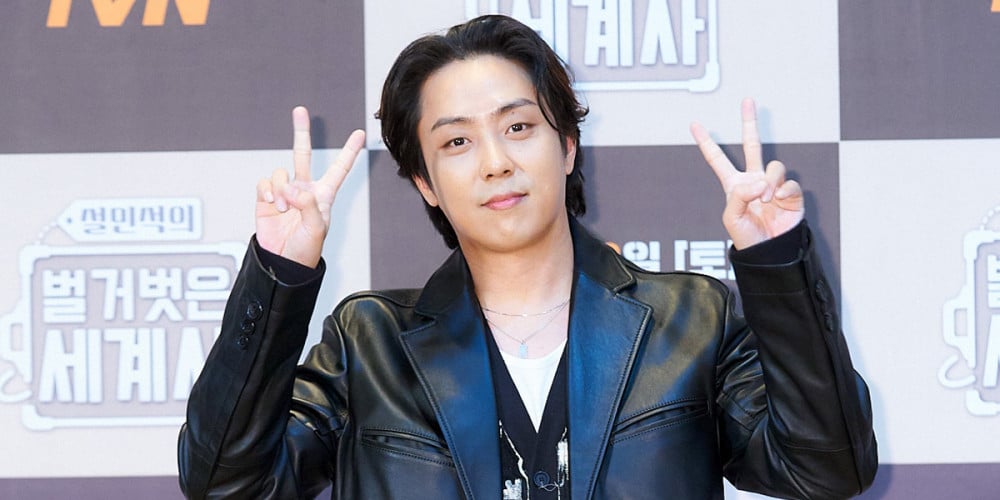 On August 20, various media outlets reported that Sechskies member Eun Ji Won was recently seen violating COVID-19 social distancing guidelines during a private trip to Jeju island.
According to the reports, Eun Ji Won was spotted at a cafe in Jeju island with 5 other acquaintances, drinking beverages and chatting for approximately an hour. Eun Ji Won's manager was also present, keeping watch and preventing anyone from taking photos. It's believed that Eun Ji Won and his party violated COVID-19 social distancing guidelines, which prevents personal gatherings of more than 5 people in order to stop the spread of the virus.
Now, YG Entertainment has issued an official statement of apology in response to the above reports.
YGE said, "We have confirmed that Eun Ji Won recently visited Jeju island. During a time when many people are sacrificing themselves and doing their best to fight against COVID-19, we sincerely apologize for causing concerns with such improper behavior. Eun Ji Won is currently deeply reflecting on his mistakes, and YG Entertainment is also aware of the fact that we stood by while our label artist violated COVID-19 social distancing guidelines. From now on, we promise to do our best so that our artists and staff can follow all social distancing guidelines strictly."